Duke's face is indeed on Griffin's -- Olivia is hallucinating. OMG.. you just have to watch it because I can't even...
Michael and Sonny-- Michael thinks Nell is bad-- but Sonny did lie.
Nell and Carly. Nell gets out letters her dad wrote to Carly. She whines that Carly wouldn't help until she needed a kidney. How Carly got the bright idea to ask FRANK for one, we don't know. UGH.
Felix saves Jules from British Bad Guy.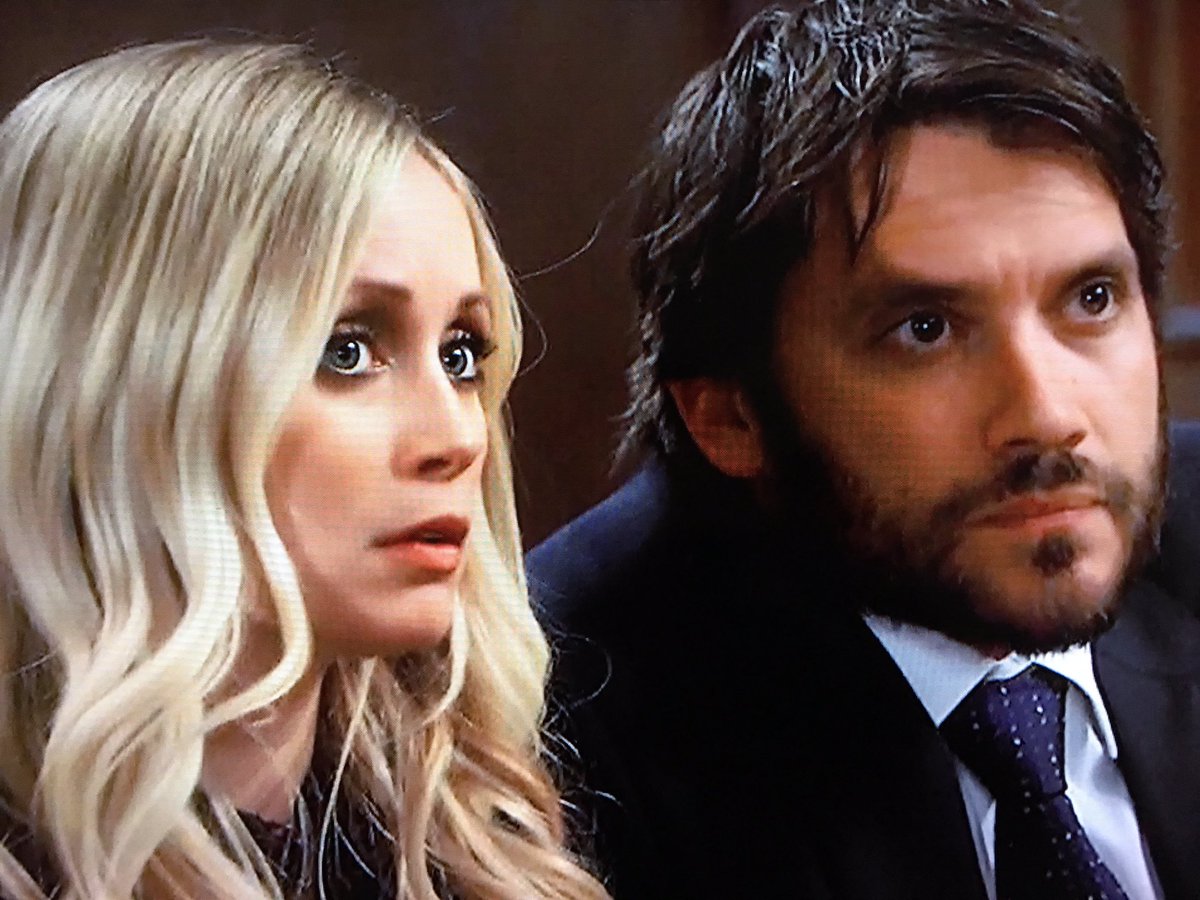 Nina was spectacular saying she love Valentin. Now, Diane tries to say Val is unfit as a dad because he "Kidnapped" Charlotte.
Um..HELLO..knock knock-- Nina STOLE A BABY and has been in a mental institution. So..DUH.
Jane Elliot is leaving GH according to Daytime Confidential. I knew she wanted to retire. Still sad.
WE HAVE TERRIBLE winds here and it interrupted GH at 2:47. 81 mph !! I was driving in it. I saw 2 giant trees on the road and a sign blew right past me. It was awful. Scary.