Came in at 2:35.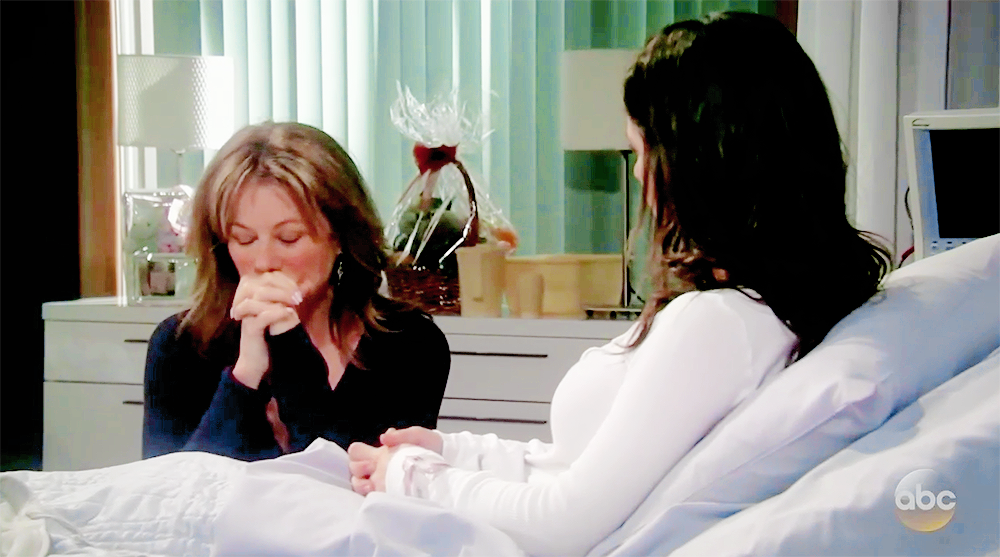 Sam and Alexis talking about Julian and his misdeeds..and Alexis thinks it's maybe because of Olivia. Sam says "he tried to kill you"! Alexis says well.I still should read his letter. She leaves. Liz comes in. Admires Emily. Gives Sam a gift of a memory book.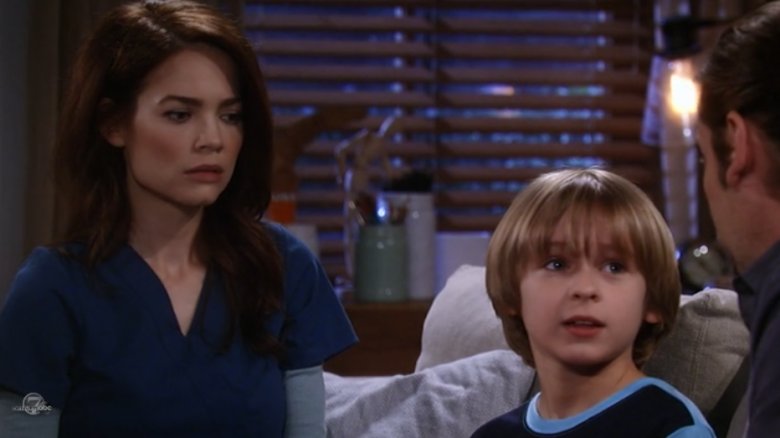 Roger and Jake kid were adorable. Franco is doing art therapy with him. I love art therapy...I use it sometimes when the kids won't talk. He's trying to get him to draw stuff from when he was on the Island. Jake draws a door.
Maddox says Charlotte should stay with Valentin and Lulu should have supervised visitation. That's what the judge decides-- Lulu ugly cries all over the place. This is for 6 months until they come back and revisit the whole mess.
I don't think anyone brought up the whole Nina mess?? Because? I mean she only stole a freaking baby and took it out of the country...
At the end: Alexis is sitting in a restaurant with Julian's letter.