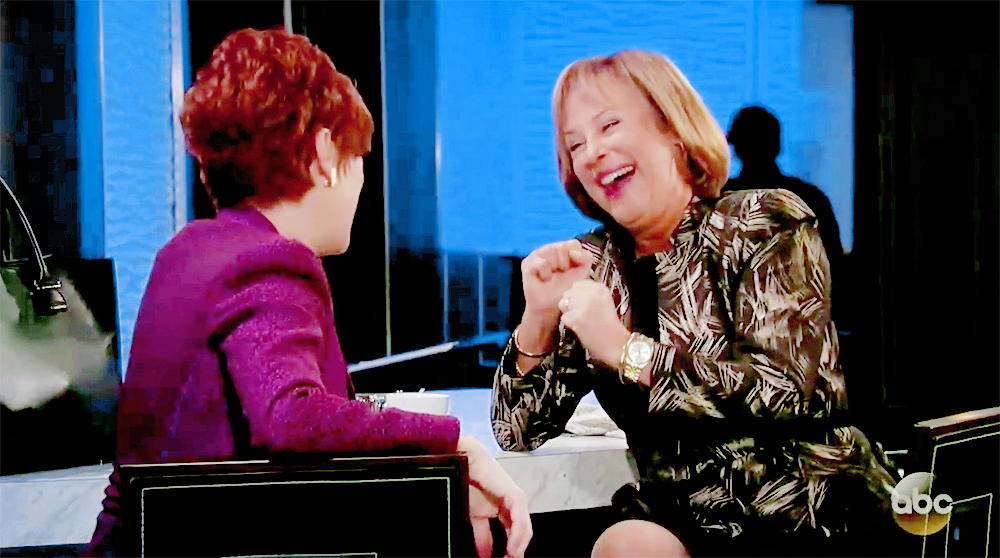 Diane and Nora were cute. Diane didn't know it was her and started talking about a case she had and how this woman was coming from Llandview -- which of course, is Nora. The bartender in this scene was HOT! WOWZA..really hot. Diane tells her about how she's going to win this custody case. Lulu and Laura come in, so does Valentin and Diane finds out she's Nora.
Nina's still all jealous of Anna. She has flashbacks. Then she says she's not going to the custody hearing.
Anna and Dante.... Anna's trying to leave the hospital. They talk about Olivia...Griffin tells her not to leave. Yada yada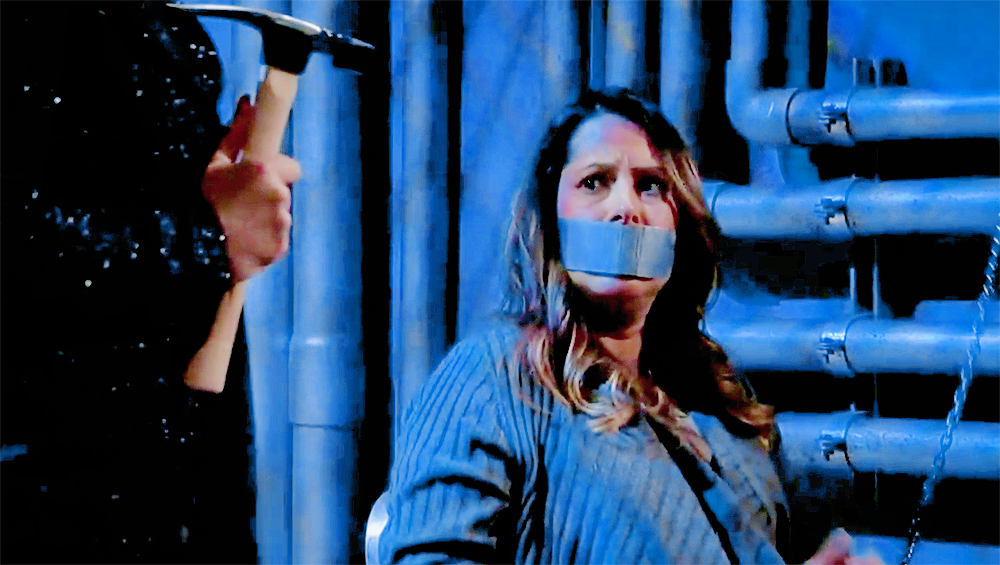 OLIVIA kidnapped Robin. She's in the basement that Luke had in his house. OMG how boring. Kidnap-- really? Again? She talked to Julian while he was handcuffed to the radiator-- now it's Robin's turn.
Olivia says she has to 'Have balance' and wants to "bring Duke back" . Wonder if she knows he was cremated. And....Olivia finds the door to the lab (which was destroyed in 2001 but whatever) and says she knows Helena brought Stavvy back to life so Robin can use the machines to bring back Duke. Robin is like, DUH..Stavros wasn't actually dead and they just kept him 'alive' until they could start his brain again.
OMG this is so bad...Ok, Olivia knows Duke was cremated but has his HAIR and wants Robin to use it for his DNA. Now, come on. Clones start out as babies. So ?? Does she want a baby Duke? She's not stupid? UGH I don't know. Anyway, Robin wants to help her but knocks the hair vial out of her hand to the ground. Olivia freaks out.
That was one of the WORST scenes writing wise I've ever witnessed. It was just BIZARRE.

PS. The lab under GH was destroyed and sealed in 2001. So. Whatever.
Oh, and another thing, Olivia had NO CLUE that Robin would even be in Port Charles, right? But she had this plan all along? Who was she going to get to run the lab?
UGHHHH HOLES!!
Later, she realizes there is a piece of Duke alive! It's Griffin!! She gets in the elevator with him and tomorrow we see him strapped down in the lab. Oh For F sake.
Franco and Liz are in the parking garage. Franco tells Liz that Jake said Sam had a curse on her from Helena. Then they find Jules in the trunk. He goes to GH.