Ava's at the PCPD to give a statement about Olivia. She summarizes her capture. Alexis comes in to summarize the whole "Julian Death". She and Ava bond a bit later. Then they leave to find Julian.
Dilly is eating popcorn and Kiki comes in. They gab about Maxie a bit. She needed time to "think" about Olivia. She is summarizing the hospital bombing, her mom getting out and Olivia. *sigh* Monica and Tracy interrupt them making out. Tracy is mad Dillon didn't check on them. He didn't know about the hospital bomb. Oh, I guess Monica and Tracy were at the hospital when the bomb thing happened? Not that we knew that. Dillon and Kiki go upstairs to have sex (literally). Monica and Tracy talk about what they said to each other during the bomb scare (off camera). They toast Emily Scout. Monica tells her she has a boyfriend (off camera). A letter comes from Larry Ashton telling Tracy to contact him. She rips it up. This has to be part of her exit story.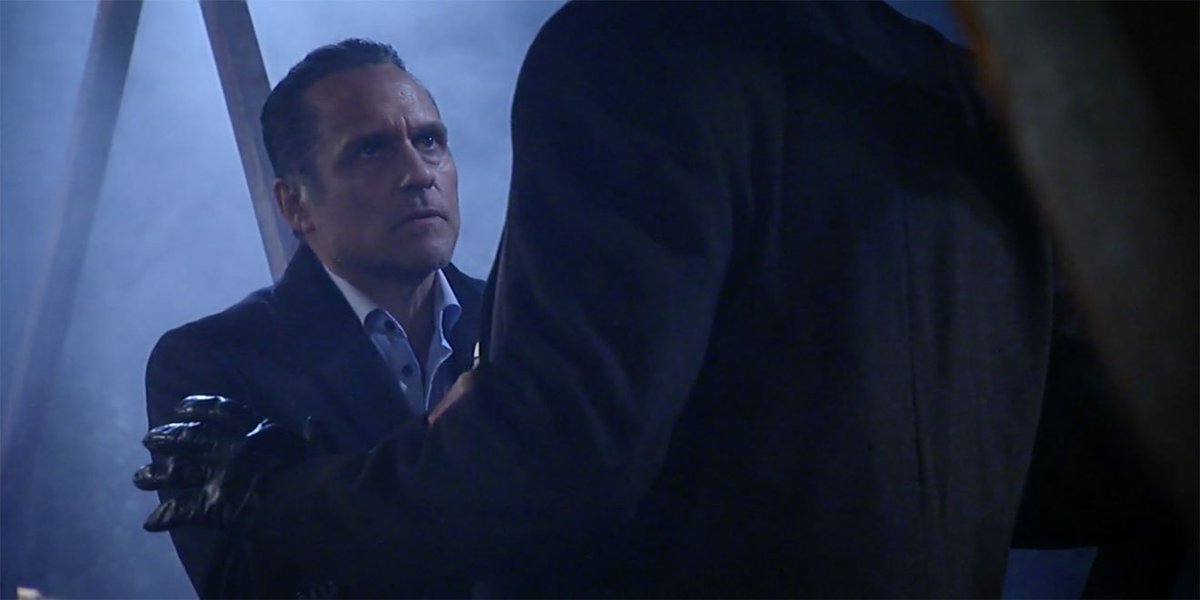 Sonny's on the bridge with Brit Boy still, threatening to shoot him. *sigh* Brit guy is summarizing the whole "why Olivia came to Port Charles" . Sonny realizes he can't get anything out of him and leaves.
Carly still got the gun on OJ in the graveyard. *sigh* Carly summarizes Morgan's life. OJ begs to be let go. Tires squeel...Carly turns, Olivia runs. Carly catches up to her, throws her down again. Points the gun. Sonny comes in, GIVE ME THE GUN Carly! Carly and Sonny argue about killing Olivia. Sonny wants to have Olivia not know 'when it's coming". Oh Brother.
Sonny says they have to have her killed so it can't be traced to them. Carly gives Sonny the gun. "Sonny's gonna destroy you, Olivia" says Carly. Sonny bends down to snarl at her.
Oh! DANTE walks in!! yep, he's in the graveyard. He says "wow, you two are obeying the law for once". Olivia gets arrested.
On the bridge, PCPD looks around. Notices a man laying at the bottom. It's the Brit Boy. Later they find Julian's bloody coat down there. Ava and Alexis are sad. Jordan actually says: "No way anyone could survive the shot and then the current and frigid waters" LOL! Seriously?????