Yes I got here at 2:28. No, I wasn't really interested!
Sonny and Laura Talking about Charlotte and Nelle.
Scotty and Lucy Talking about the Pills. Scotty mentions Serena.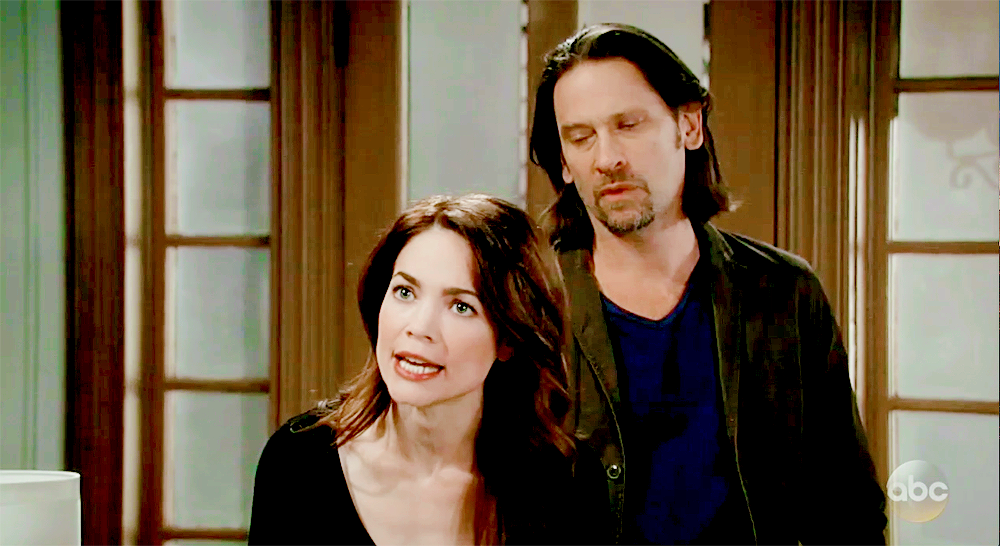 The Friz- Jason yelling about Franco being near Jake.
Carly and Sam Taking about Carly's marriage.
Alexis and...hallucination Jules and then Real Ava. Ava's like: Don't be drinking after what Jules did for you (huh?) weird.
Ava doesn't want Alexis to drink because Jules sacrificed for her and he might not be dead?
Okay then! Alexis takes a giant swig of Vodka.
Alexis is drinking again!
Jason is bitching again!

Sonny's crying over Carly again!
Carly's crying over Sonny again!
Scotty's trying to get the pills again!
Ok, so the only decent thing that happened is that Lucy went to CarSon's house with the pills. "I have to tell you something". Then the show ends.