Laura says she can't go to Turkey with Tracy. By the end of the show, she's Trotting to Turkey with Tracey. I guess they'll see Luke there. That photo up there was on CH's Instagram account today. Looks like Luke will make an appearance. No comment on the HAIR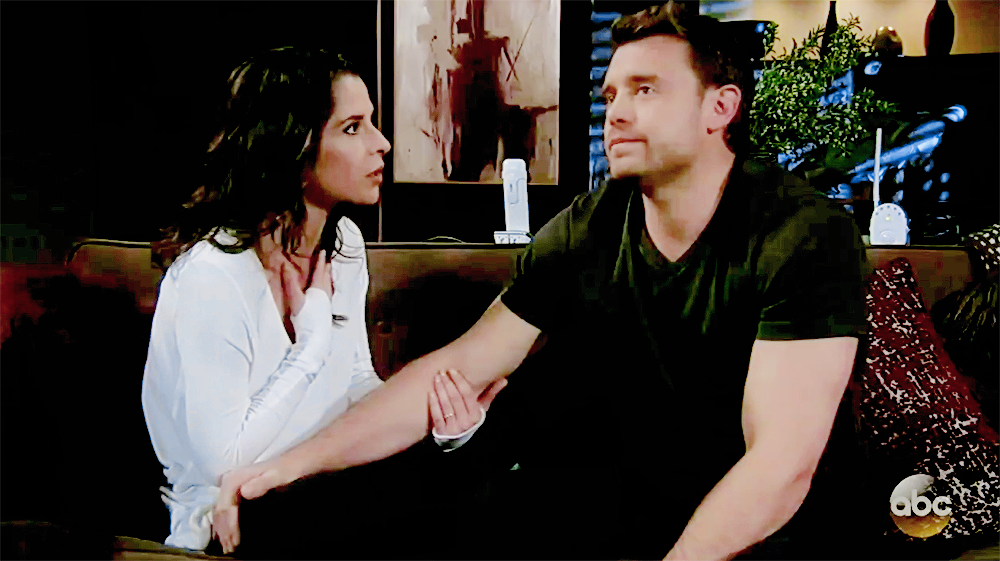 Jason has Jake angst
Robbery is stupid. All to get the pills out of Ava's hands I guess. Not only is it directed weird, the dialog is written for 10 year olds. OMG. UGH
Jordan saved them. Olivia ended up proposing to Ned. THE PILLS are in the backpack the robbers had to Jordan impounds them at the PCPD because GH HATES me.
Curtis and Jordan ohhh lah lah
Franco and Nina... I do miss them. He gave her a coffee maker for her marriage. Then asks her about parenting Liz' kids and she (rightfully so flips out)
Kiki is working in the psyche ward at GH because of Morgan.

OK, I'm going to watch Sean Spicer because GH is giving me a headache.