Thanksgiving Eve..I should be cleaning and cooking. I'm not LOL. I grocery shopped this morning and that was enough for me!! Now I'll do this and NAP!!
Remember they are going to air a show tomorrow. I probably won't do a blog that day because FAMILY TIME.... I'm sure a lot of people will watch it on Friday.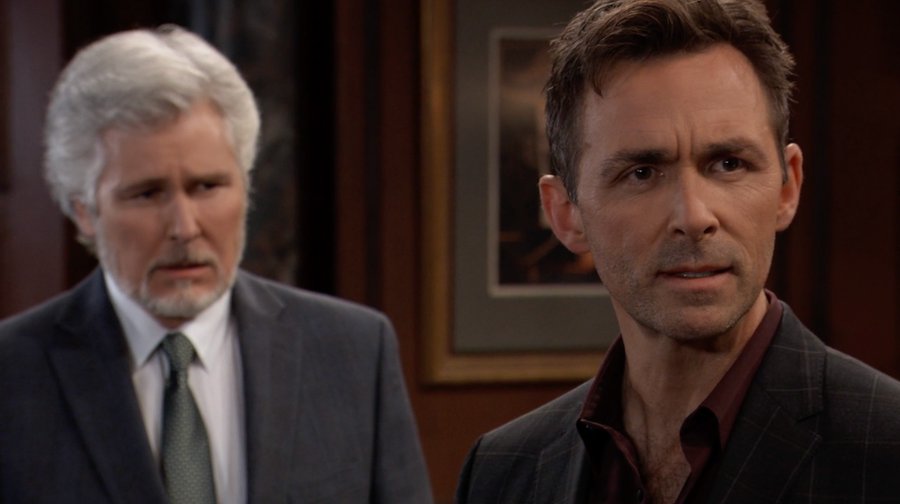 TODAY'S SHOW: (the day before thanksgiving by the looks of things)
Violet meets Chase and Willow, they are all at Anna's. Cute. Willow gets all Weepy about Wiley. They leave to go eat dinner.
Valentin finds out the codicil means he'll have to give up Wyndemere. They talk about how to stop it. He has to get that painting!
Sasha and Michael eating in The Rib. He invites her to both CarSon's and Q's for turkey day. Dr. O comes by...wants to toast the fact "it's all over". Michael tells her that Curtis is still poking around and might find out she helped with the samples.
Later, Willow and Chase come in. Willow wants club soda and gets queasy at food. Hmmmm.... What COULD IT MEAN?// Sasha asks her if she is...Willow says she doesn't know but she is late.
Hayden is attacked on the docks, Nikolas is suddenly there to "rescue" her. (I think he set that up!!) Hoodie guy eventually runs. Nikolas says: SEE, you should leave town!! She doesn't want to leave Violet. He says she'll be safe in Port Charles. HUH? WHY? Hayden goes to Anna's and gives Violet her blanket and Tinkerbell night light. She's gonna leave. Stupid GH didn't sign her to a contract. I hope she didn't want one or something because it makes no sense to let her get away.
Anna can tell something is up with Hayden.. Hayden asks to see Violet alone for a minute.

Lucas is in GH, being cold to Brad. Brad is like: Um..we haven't sat down as a family in forever. Lucas says until he tells him the truth, he's not going to. Lucas is working the ER on Thanksgiving Day. BYE BRAD!
Then Brook Lynn finds Lucas and they catch up a bit.
Alexis doesn't think it's Kendra poisoning her, not really--Where would she get Tallium? She and Neil talk about it.. and she thinks maybe it's because she feels foolish for letting Kendra get to her.
Brad and Lesil spar outside of The Rib... Brad is blaming her for breaking them up. He cries, she cringes and tries to hug him lol. He keeps crying and she tells him to man up and to to keep lying to protect them all.
Michael E Knight has other obligations right now but Tad will be back!!
Nikolas did hire that fake thug. He paid him off.