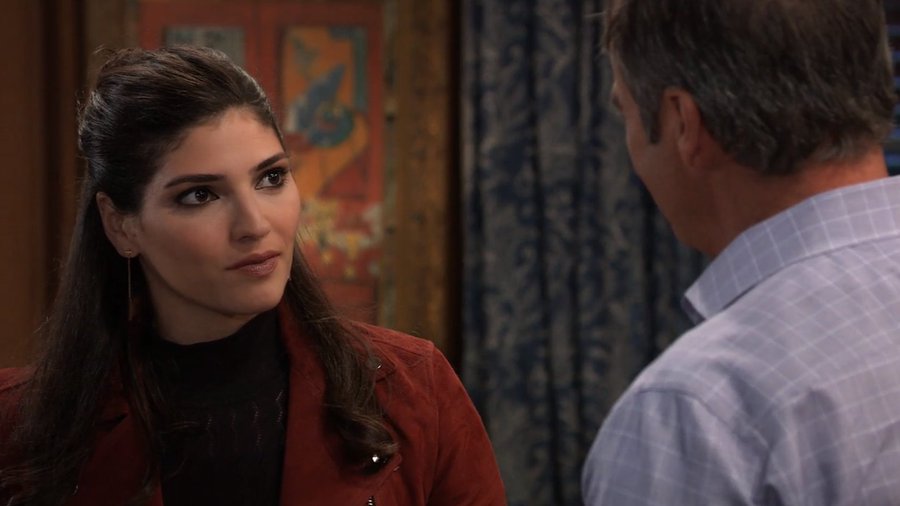 HEY Dad!! How ya doin"?? !
Oh, that stupid ABC schedule. This week felt so fragmented, and I watched here and there in a catch-all type way. That's not a great way to digest a show. We are also 'officially' two episodes behind --meaning they pushed 2 back and aired the rest on the day they were supposed to (or part of the day). This means Friday cliffhangers are chucked and the holidays will be all over the place. Boooooooo.
With that said, let's get to it!! Not as wonderful as last week, but still had some great moments that I liked.
Breakfast today is being eaten later. Just a latte for me!



EXIT OF THE WEEK

: Bye Kim... you never really 'jelled' on screen and although I love Tams, it was time for this character to disappear. Franco telling her he's not Drew was the scene we needed to put the final nail in this coffin.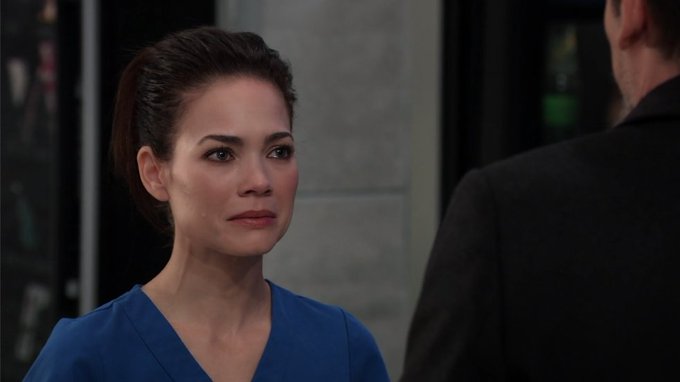 GRAND-GESTURE OF THE WEEK:

"He loves me and will come back".. which is what "Drew" finally realized he needed to do to get us out of this loop of memory-hell. I hope the procedure produces some drama too. Who knows what we'll get!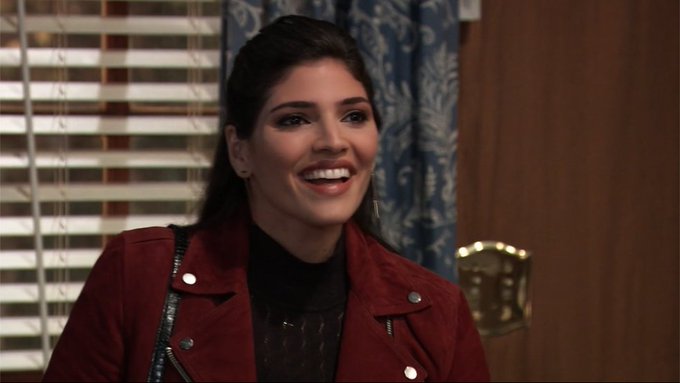 RECAST OF THE YEAR:

Or, probably at least in a long long time-- it's BROOK LYNN!! Such a great choice to play the feisty daughter of Ned and Lois!! I loved her stuff with Julian-- it was a great scene at the Q house. She and Olivia don't like each other much (always a good sign at the Q's!!) . The writers also reminded us that Leo was with Brook for a time, and Ned and Olivia stayed with her a bit during the whole "keep the baby from Julian" story. I can't wait to see what she's been up to... you know it's something juicy!!!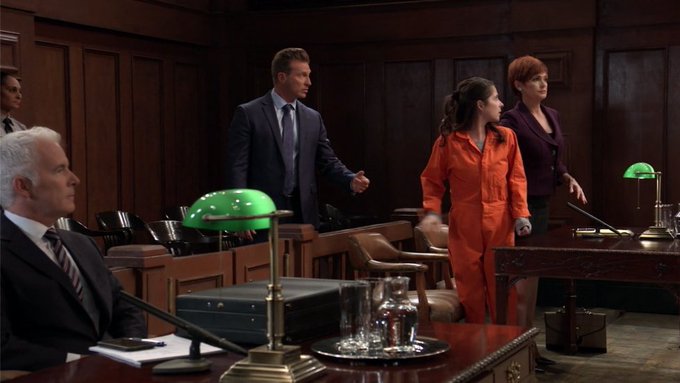 WUBSY GOT PSYCHED-OUT OF THE WEEK:

Remember the old saying "psyche" when you were led to believe one thing and the opposite happens? WELP-- I was all bitchy on twitter about Sam being not guilty of first degree murder when BOOM! She got it for manslaughter. That's right kids, she's off to Pentonville for awhile at least. This led to Jason talking to Anna about the situation, a Carly heart to heart and finally going to Monica where the kids were. Jason was in a suit, hugged Monica and was contrite about how their past behavior affected their children. More growth for a Borg.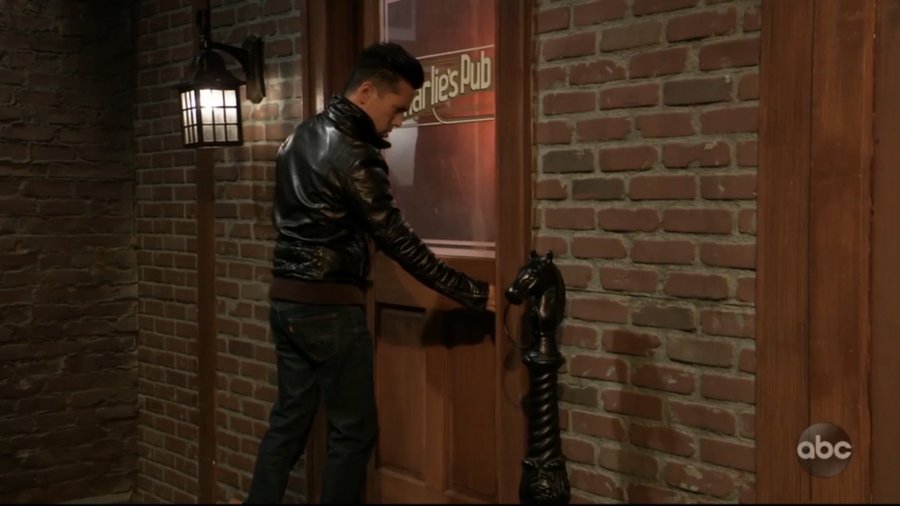 LOSER OF THE WEEK

: Ah...Brad... walls are closing on in, pal!! Lucas doesn't quite believe you now because Dr. O planted that little seed of doubt in his brain. Julian closed and locked his door after his talk with "stranger" Brook Lynn. I almost thought you were going to come clean at one point but--nope, not yet. More days to wait for Wylie to get switched

.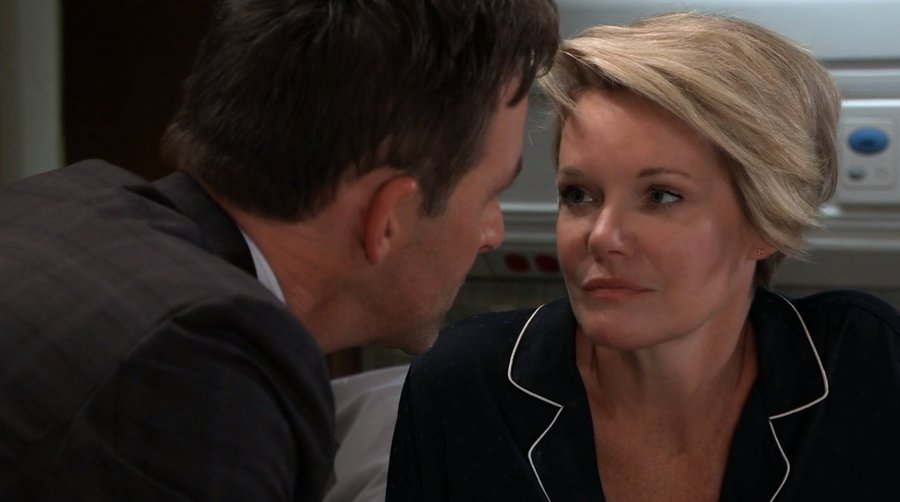 AVA FACTOR OF THE WEEK:

Everyone that visits her just goes up a notch in my book. Damn, the Valentin scenes were brilliant. She's slayed with Jax, Sonny and now this guy. We all know Maura West has the power...she proves it time and time again. Valentin wants Helena's portrait, and she has it. Unfortunately for the Gang of 3, she let it slip they were all working together which lead Valentin to try and bride Hayden to give up the secrets.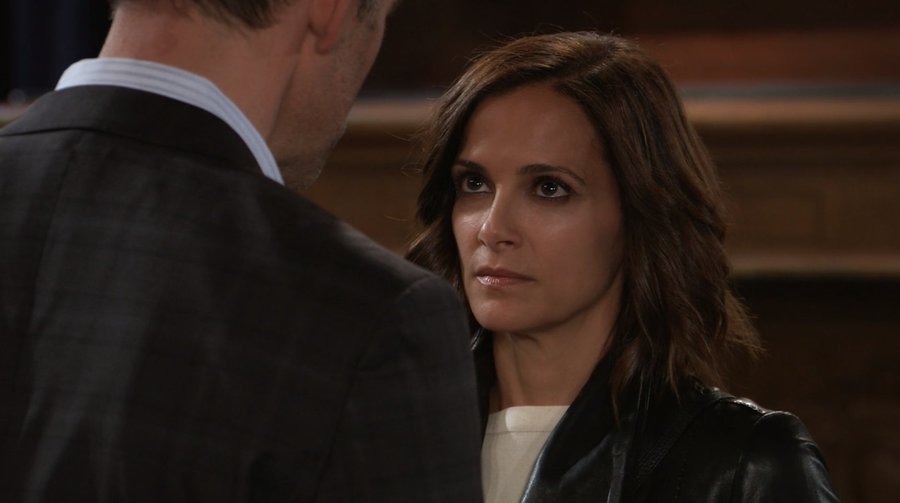 FLIP-FLOPPER OF THE WEEK:

We are being led to believe that Hayden will take Val's offer and split. This would work with RB's reported exit (I have a feeling they'll try to get her to come back)--but it really is not working for me with the story. So--one of two things will happen; she'll either come clean to Jax and Nik---take Val's money, tell him something false and lay low for awhile--OR she'll out and out betray them and take the money and lay low for awhile. I'm hoping she's going to tell the guys what's what and leaves--Nikolas said he had to talk to her; will he warn her off too?? Will she take adorbs Violet with her?? Frank better pony up some money for her but Hayden is too great to let go.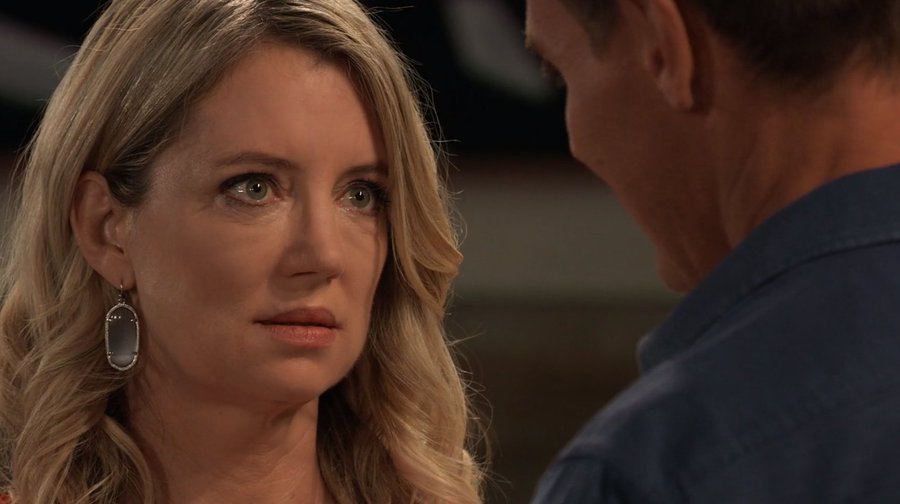 EXHIBIT 2 OF THE FLIP-FLOPPIN

: Oh, Nina. You confuse me. First you're scamming Valentin...then you're all "but I'll marry him anyway"?? It was a really weird scene and the dialog left me scratching my head. She goes to invite Jax to the wedding, cops to being on to Valentin...Jax tells her they can "fake date" to get him to leave her alone but then she's like: Charlotte loooooves him. Huh? Um..okay. She goes back to Wyndemere and reads Little Women with Val and Char on the couch. So, are you IN or are you OUT?




RETURN OF THE WEEK

: Stella! Yeah! Nice to have her visit. She popped in to see Curtis/Jordan and Mike. Soon she'll see TJ as well. After her Mike visit she dropped in on CarSon to talk about Mike's decline.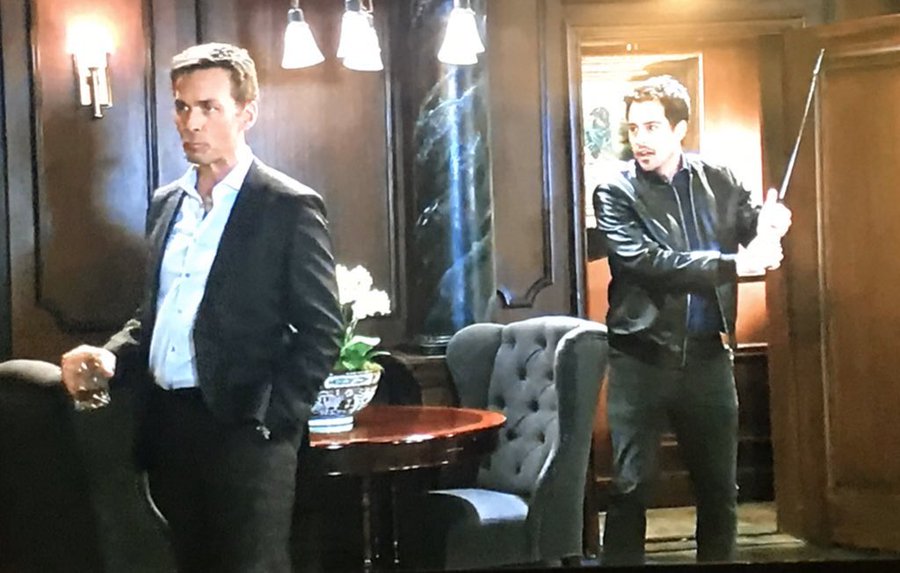 PROP OF THE WEEK

: It would have been better if it was used but..that fire poker was at the ready!! (who uses a fire-poker lately? Wouldn't Nikolas have an expensive gun with a silencer??)





NEWS OF THE WEEK

: Tracy's back to visit for the holidays! I can NOT WAIT for this!! I don't mind Jane coming in and out now and then to see us. No I do not!!



WUBSHELL WEEK:

**Nikolas found out Hayden might be flip-flopping on their plan **Charlotte sees Nikolas, he says he's her "secret body-guard" **Franco decides to go forward with the Mind-Mapping **Kim leaves town, Hayden buys her condo **Julian mistakes Brook Lynn for a hooker **Dr O tells Lucas to be wary of Brad, Brad panics **Stella came back for a bit, saw Mike and told CarSon he's not doing well **Sam gets sent to jail for up to 2 years **Ava won't give up the Helena portrait **Brad's backed into a corner by Lucas and Julian abandons him **Nina tells Jax it was all a ruse...but changed her mind and is marrying Valentin **CarSon have to face it that Mike is declining rapidly **Finn shares cute photos of Violet with Chase

So that's that!! Next week is choppy as hell too because we only get Mon-Wed. Thursday is a repeat and Friday there's football on. With the shifting of the episodes, I don't think we'll see Thanksgiving until the next week. Good note: I think Neil solves the Kendra Poison Case so hopefully, that's DONE. What do you give GH this week from 1-10?