I whipped through yesterday's show...
I love how they were out picking up trash..Even Cassandra, huge fugitive federal inmate (LOL)--and Curtis is all like "Girrrrrrrrrrrrrl"!!! Can I talk to Sam McCall? The guard is just like UP!!
I see Nina is trying to confess to Nathan at the gravesite... we know she's just fakin' all this. What's she going to do anyway? Kill him with kindness? Just throw him off the parapet??

Wiley is adorbs.
NELLE!!!!!!!!!!!!! SQUEE!!!!!!!! I am loving this unexpected development. I love Tad too, even if he is ALL SOUTHAN.... We know Shank is her "dead hubby".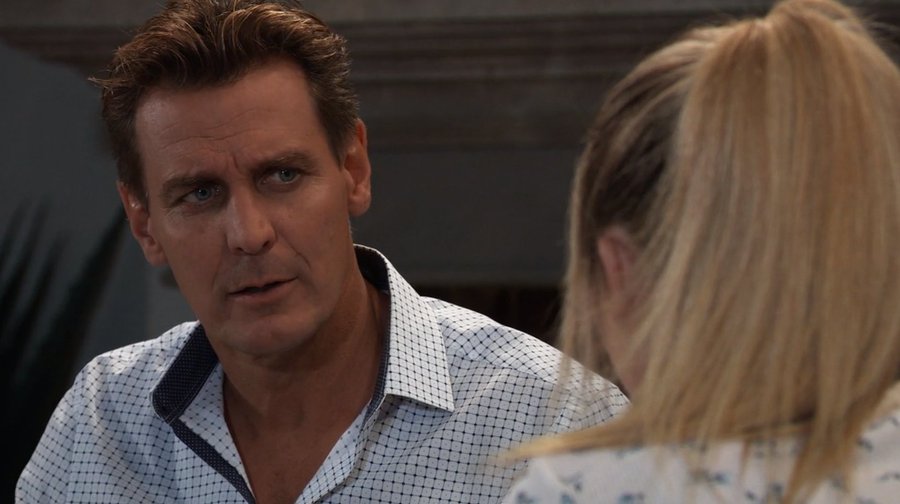 Jax has GIANT SUCCULENTS!! The moss must be jelly!!
SHOVEL IN THE FACE!! NICE MOVE! LOL --Sam was like: DERP!!
TODAY'S SHOW:
Jax in Shadybrook visiting Ava. Maura's skin is flawless. He tells her it's his fault she had so many online trolls...and that caused her to be anxious. (not that Nikolas is alive). She says she's blurred the lines between the living and the dead-- and she's being haunted. She tells him about double crossing Spencer because she wanted her face fixed.
Jax still isn't telling her.
Ava thinks he's just there to get the portrait. She lets him have it. GOD I love Maura!
Nikolas is driving Cassie in the van. He said that her actions have dissoved their partnership. She ends up running out of the van-- Stupid Nik didn't lock the door lol. That's dumb.
Jason is the FIRST person in the park after the guard got hit? LMAO??!! Chase comes in after Jason calls 911. They tell him that Cassandra did this. Chase does give Jason shit about being in the park where Sam was doing work. He said they talked earlier at the jail and she said she'd be out there.
Willow talks to Brad in Kelly's. She see he's upset. She says he's a good friend to her and she can help him. (if she only knew lol). He doesn't say much..
Lucas is in the graveyard. TONY IS BACK TODAY!! I miss Brad Maule. He's a ghost helping Lucas through his stuff. They talk about his childhood. He recons the whole Brad story. Tony talks about being a dad and also BJ's death. Awwww. Great scenes. Too bad Guza killed him off in the great purge.
Bobbie calls Lucas and tells him Julian is looking for him. Tony leaves.
Beautiful scene with Jackie Z and Brad Maule in the hospital. GAH!! I teared up so hard!!
CASSANDRA takes Charlotte! Tells her to 'save Nina' and don't scream. Monday, they look for her.