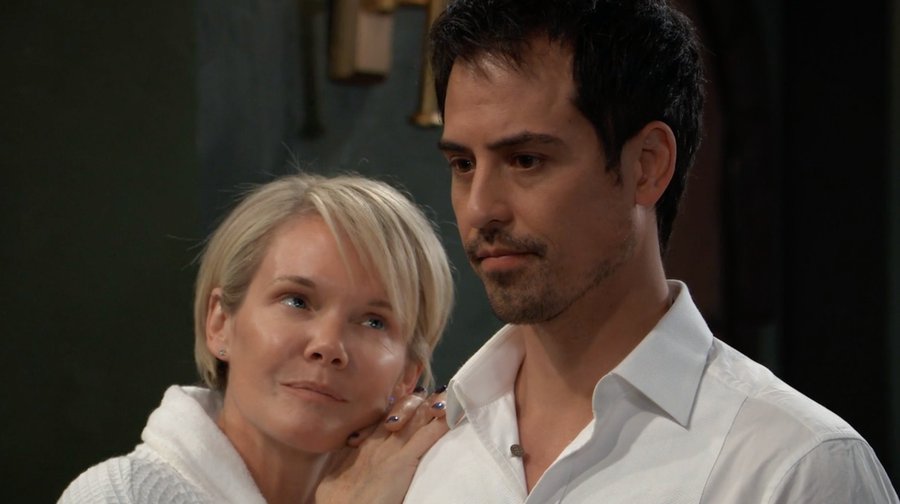 Of Course we're in love.... can't you tell?
ANOTHER STELLAR WEEK!! I actually got home as soon as possible Monday to get all set up and in place for GH!! Squee!! The blog can't begin to capture all that happened so watch the show!
Let's get to it. I'm going to have all the CAKE I WANT in honor of Ava, Princess Of Wyndemere.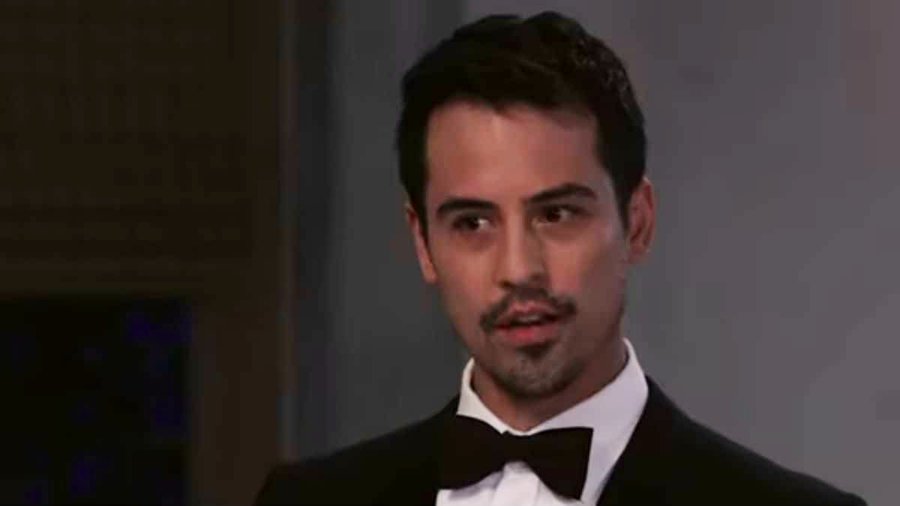 Ah.. Monday's show. First of all the cliffhanger on Friday left me wanting so much more I could barely wait and it didn't disappoint! We not only had one but TWO revelations that day. TWO!! Three if you count everyone finding out about Nikolas being alive.
Lord, my heart could barely take it!!



REVELATION OF THE WEEK:

Oh so many to choose from but--but-- what?? Valentin is NOT a Cassadine?? OMG. HOW DELICIOUS!! HOW INSPIRED! No one saw that gem coming. Not one site had it. Nope. Helena, doing a little affairing of her own has a kid, passes him off as Mekkos and that's why she feared him. Just think of it: not only was he not Mekkos he had a deformity to boot! I'm gunning for him to be Faison's! Helena found him when he was young and hopped on it. (sorry for the visual). He and Peter 1/2 brothers? Good lord. PLEASE make this happen!! This also means if Charlotte is indeed Valentin's she's not a Cassadine. I wonder if Valentin knows she's not his and that's why he hates Claudette so much?? Hmmmm.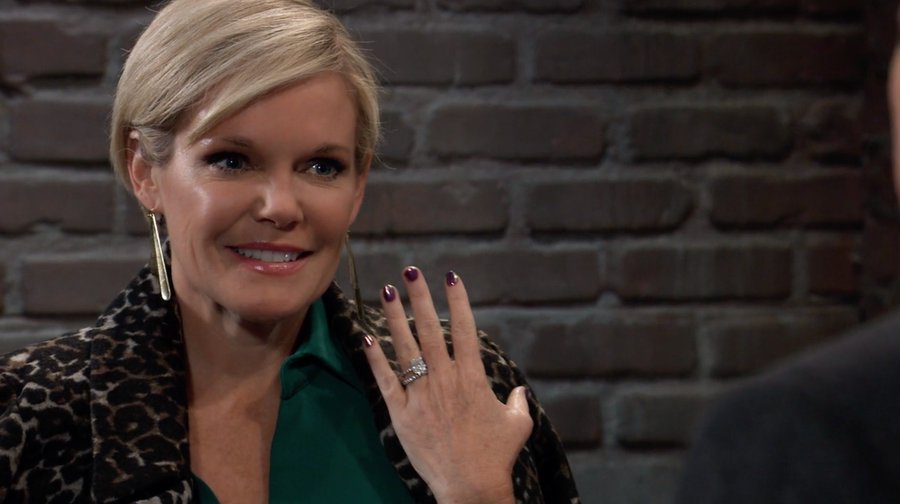 BOMBSHELL TWO OF THE WEEK:

Nice Day for a White Wedding? Oh yes. Ava, in her crafty way decided to get her hooks into Nikolas for some moolah (and a "title") before giving up the codicil. WHO thought of this?? Chris and Dan, I bow to you !! Simply perfection. Now, what we don't know is--is he still technically married to Hayden? If so, Ava's in trouble. If not, yippee!! They could have divorced when she was in town. ?? I don't know. All Know is that Ava is in Wyndemere, Asked LESIL TO STAY as her pseudo 'bodyguard' and I'm just so happy. Get Brit back home and I'll just lose it.

STUPID OF THE WEEK:

Meet Moo and Doo (which my Mimi would call my brother and I when we were acting like idiots) . My GOD. Sam couldn't wait 2 minutes before trying to see Jason? And What's with Carly? I mean, don't you have a new baby and a toddler at your house? (And 2 teens!!?) This is what you worry about? UGH. I thought maybe we'd get a few weeks reprieve before this 'I miss you so much" started. We all know from a story/writing standpoint they can't be apart for 2 years if they are still "together", so?? I just loved Robert's whole attitude towards them. "Shut up, serve your time...and forget it". Well, that is until he found out they could do the leg work on Peter for him and maybe he'd get him out of PC for good. YES, IF IT GETS PETER OFF our screens, let Robert take their terms. I'm not that picky.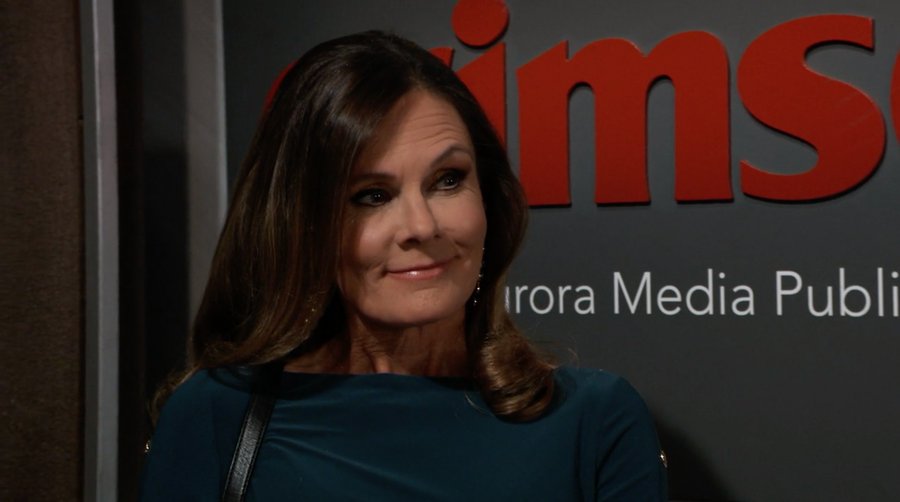 POTENTIAL MERGE OF THE WEEK

: Ah, Lucy!! Now, I'm no Sasha lover but if it gets Deception and Crimson on the same 'page' I'm here for it! These scenes also had interesting tidbits for Maxie. She was pissed at Nina dismissing her work as "helping out" and had a great idea how to get the two forces working together. She also got a little offer of more work from Lucy so who knows?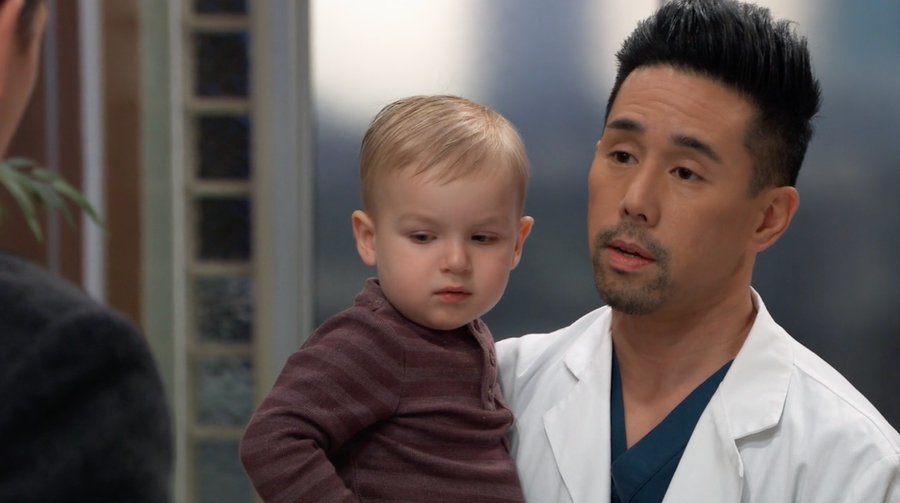 STORY LINE MOVEMENT OF THE WEEK:

We know the Wiley thing is coming to a head soon (or we hope)...and here it starts. Brad's out of his mind about Lucas and also trying to keep his secret under wraps. He freaks when Michael suggests he watch the kid so he suggests Willow. Who everyone thinks is his mother but Brad knows is not. Hmmm. Interesting. Willow will bond, Michael will yearn and BOOM! Enter: NELLE!!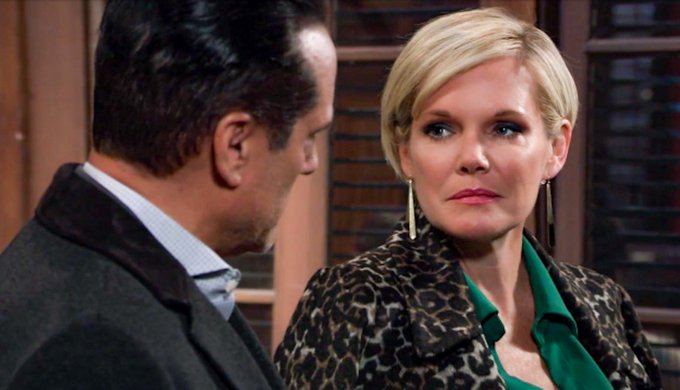 WUBS WONDEROUS OF THE WEEK

:

Well.. I am so loving this new Sonny/Ava dynamic! He didn't totally lash out at her about Nikolas! In fact, did I see a gleam of admiration in those dimples?? They seem to be on...almost equal footing? Avery can come and take Charlotte's horse over soon! lol. (I'm mean)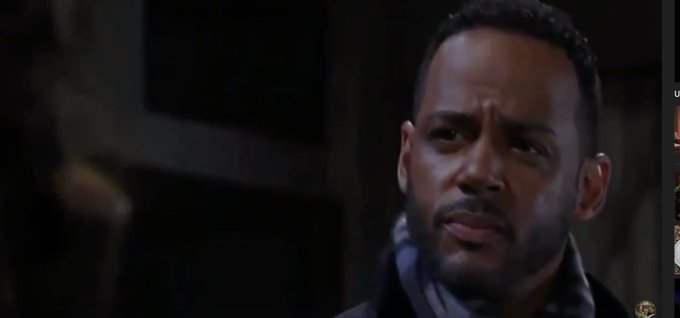 BOB OF THE WEEK:

So, Jordan's ol' friend, "BOB" died of an overdose in DC. Who's Bob? Well, he actually appeared on the show in 2014. He was Jordan's supervisor and fired her from the DEA after Faison escaped. I KID YOU NOT, it's in GH Wiki!! That's him up there. Thanks to Pam on Twitter for the info. Anyway, not sure why we should care about this unless it's all going to tie into the Sonny-territory thing. (even then, why should we care??)!




POLL OF THE WEEK

: On twitter a guy named Alan does a lot of polls and this one caught my attention. Out of 799 votes cast (impressive!), 85% of people have accepted Marcus Coloma as Nikolas. I'm finding him easy to like and get used to. Maybe due to Tyler's history and knowing he wasn't ready to come back that helps. Either way, he's doing a good job. He and Elizabeth looked yummy together too.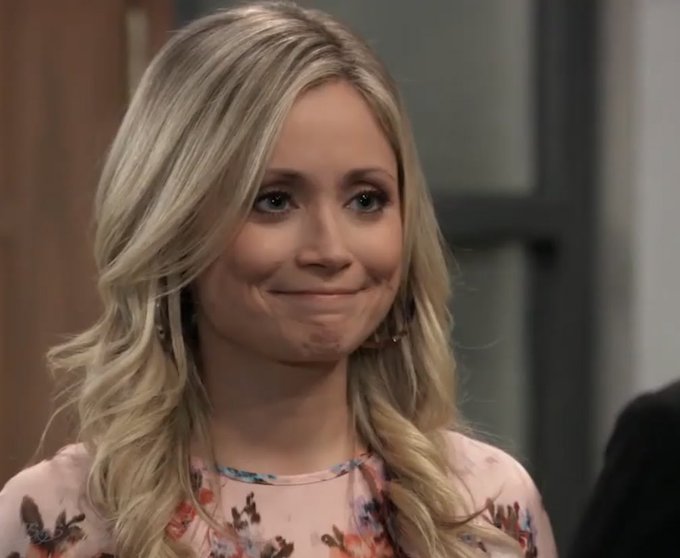 SCENE OF THE WEEK:

Yeah, that's Lulu up there. Before you think I lost my mind, I couldn't find a photo of everyone in the room. There were a lot of great scenes yes, this one just stuck with me. Maxie, Laura, Nina and Lulu all at her house after the wedding in support of Charlotte. We didn't see Nina going over, she was just there. It was something that could have easily been done with 2 characters but it added so much more when Tad The Cad Martin Gray came over. It was "we are the women, we are taking care of our own, get out". I just really loved it all.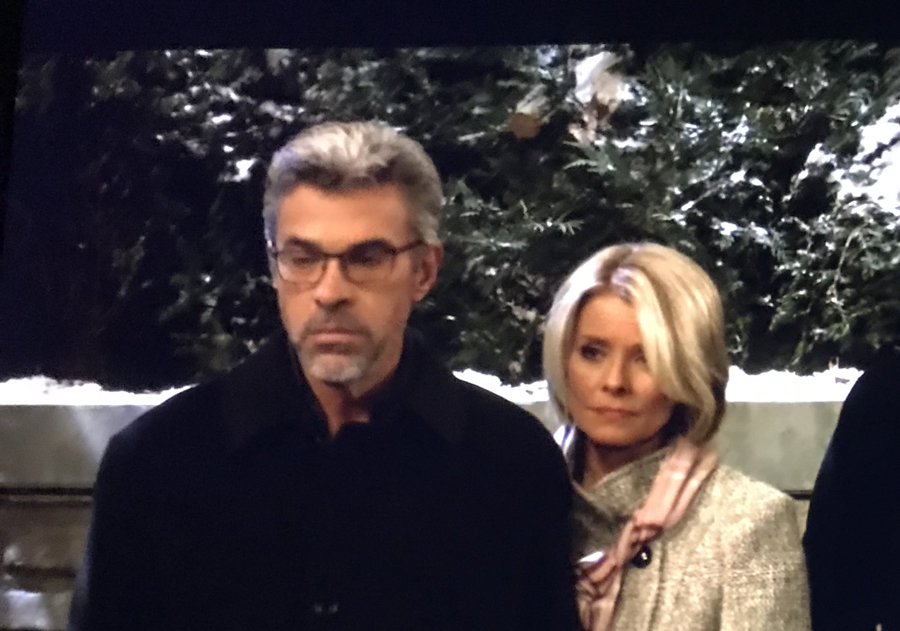 RUNNER UP:

Valentin gets arrested. EVERYONE was there! He ran out of the tunnels (pretty funny) ...ended up in the park with Lulu following. Nina, Jax, Felicia and Mac, Anna, Finn-- and the police. Valentin made a heartfelt plea to Charlotte and was incredulous he was being arrested and not Nikolas. Anna talked him down and he gave Charlotte up to Lulu before going to jail. I really thought we'd have days of "on the run" with the two of them and was surprised it took that turn. (photo: @WSB)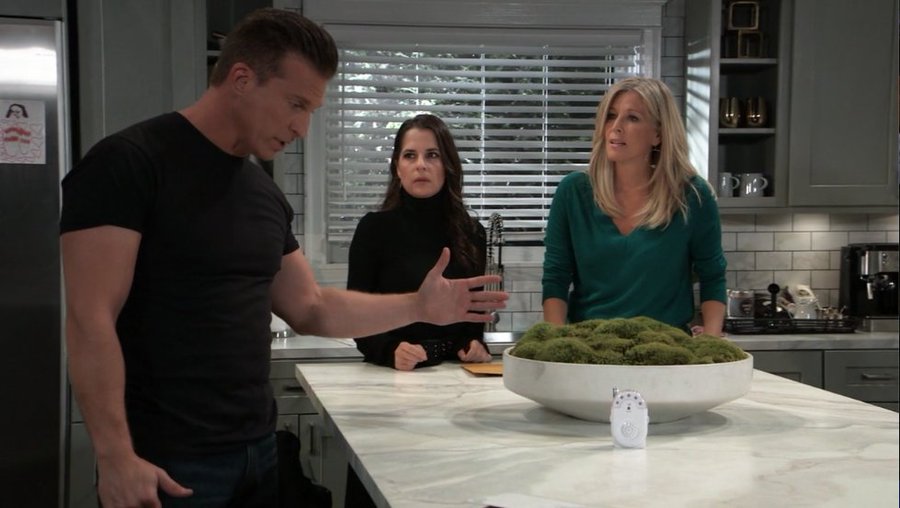 PROP OF THE WEEK:

Moss was pretty prominent... and even kept an ear open for Donna with the monitor. (photo: @SoapJenn)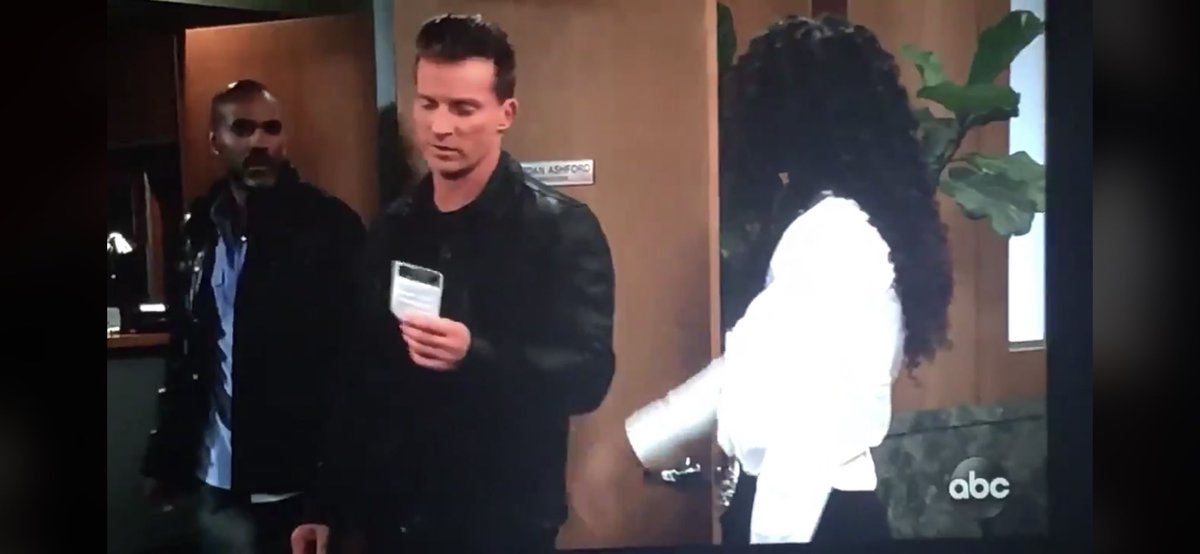 RUNNER UP

: Parking Ticket given to Jason for the abandoned truck. Jordan was really pleased with herself she could at least fine SaSon for something. (photo @4TonyaHuges17)

WUBSHELL WEEK:
New Year's Eve and New Years Day lasted practically all week.
Nikolas tells Valentin he's not Mekkos' son
Ava and Nikolas wed
Elizabeth and Nikolas reunite. She doesn't know Hayden helped him.
Carly engineered a meeting between JaSam
JaSam tried to get Robert to change their parole officer
Alexis sees Nikolas for the first time, finds out he's married to Ava
Ava tells Nikolas she's keeping the codicil as an insurance policy
Lucy wants Crimson to partner with Deception
Willow will watch Wiley the help Brad out
Gladys got out of town with a new car...but what is she up to?
Gladys gives Sonny a study done in NYC that might help Mike
Joss kisses Dev and he pulls away
Cam and Trina are going to the Winter Formal together.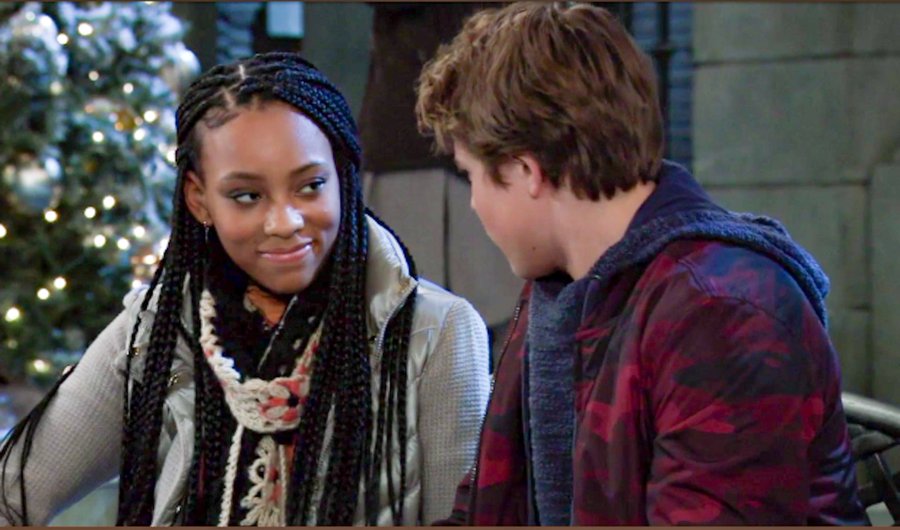 So some wild stuff happened and it gave me life. There were some missteps too--the whole what to do with Sonny is just not going anywhere. I like the Mike angle but now we have some rando mobular person gunning for his 'territory'. :Eyeroll: Whatever. Jordan's getting some story about BOB--her old friend in DC, dead of an opioid overdose. Um..ok?
Funny stuff: Valentin ran with Charlotte out of the tunnels at Wyndemere and popped up at the park in 5 seconds flat. Meaning he went UNDER the lake to get there. Sonny was cutting up cheese cubes when he and Jason were talking. Giggle.

Have a great Sunday. It's gale force winds here!! Tillie can't even walk in them. Thanks again for reading!!