I was so impatient today for the show!! That's so wonderful to feel
Carly and Sonny in the kitchen, talking about the wedding to the moss. LOL Carly must HATE not being there! Gladys walks in. Carly's not happy. They yap. Sonny gets word a truck was hijacked, and he's not happy. Weird scenes.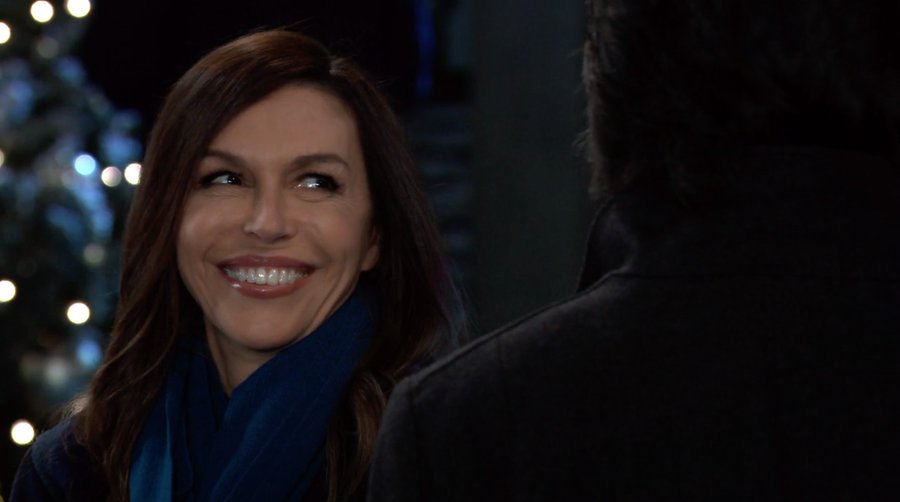 Park: Finn and Anna ringing in the new year. Talking about mushy stuff. FLEA AND MAC come up!! They are in the park too-- watching skaters. Mac wants to talk to Anna about the files she has and trying to find out who shot that guy at the hospital. Anna looks guilty. She says she found nothing. Finn looks at her side-eye.
Valentin tries to take Charlotte. Maxie and Peter say NOPE. Val asks Maxie to take Charlotte out so he can talk to Peter alone. She does. Val smashes Peter in the stomach. Goes out and tell Maxie Peter wants to talk to her alone. She goes in, he runs with Charlotte. He and Charlotte go out the tunnels.
Lulu finds the flower and realizes they took the tunnels.
Jax gives Nina a scotch, she's in her street clothes, not her dress. Curtis and Jordan come in and say they have a warrant for Valentine's arrest for fraud..something else and maybe attempted murder if "Ava is telling the truth". Nina wants to leave. Jax follows her.
Laura and Lulu are gobsmacked that Nikolas is marrying Ava. She figures out that Ava must have the codicil and that's why Nikolas is marrying her. Ava's like So what? Marriages are built on worse. Laura yells at Nikolas again about faking his death. Nikolas says he thinks he and Ava will make a good match.
Jax and Nina go to that corner coffee shop and he booked her a suite at the Metro. They have coffee, leave.
OK, so back in the part, Valentin and Charlotte emerge from "the tunnels"-- and Run right into Anna. So I guess they ran under the lake and river in really fast time. He tells Anna the wedding didn't happen and he and Char have to 'regroup'.. she says, really? Why are you out now, after midnight with Charlotte when you live right in Wyndemere?
Laura goes and talks to Ava..cries, rants. Realizes that Nikolas came to Shadybrook to get Ava to tell him where the portrait was. Says he's SUCH a Cassadine. Tells Ava not to marry him.
Kevin talks to Nikolas about calling Spencer, giving him a phone. I always thought Spencer probably knew he was alive. BUT??
AVA AND NIKOLAS are married! She's in a black gown with feathers! GAH! HOT kiss at the end!!
Valentin is arrested in the park by Jordan. Everyone watches, even Jax and Nina who are on their way to the Metro Court. Valentin complains that Nikolas should be arrested too.
GOOD SHOW AGAIN TODAY!