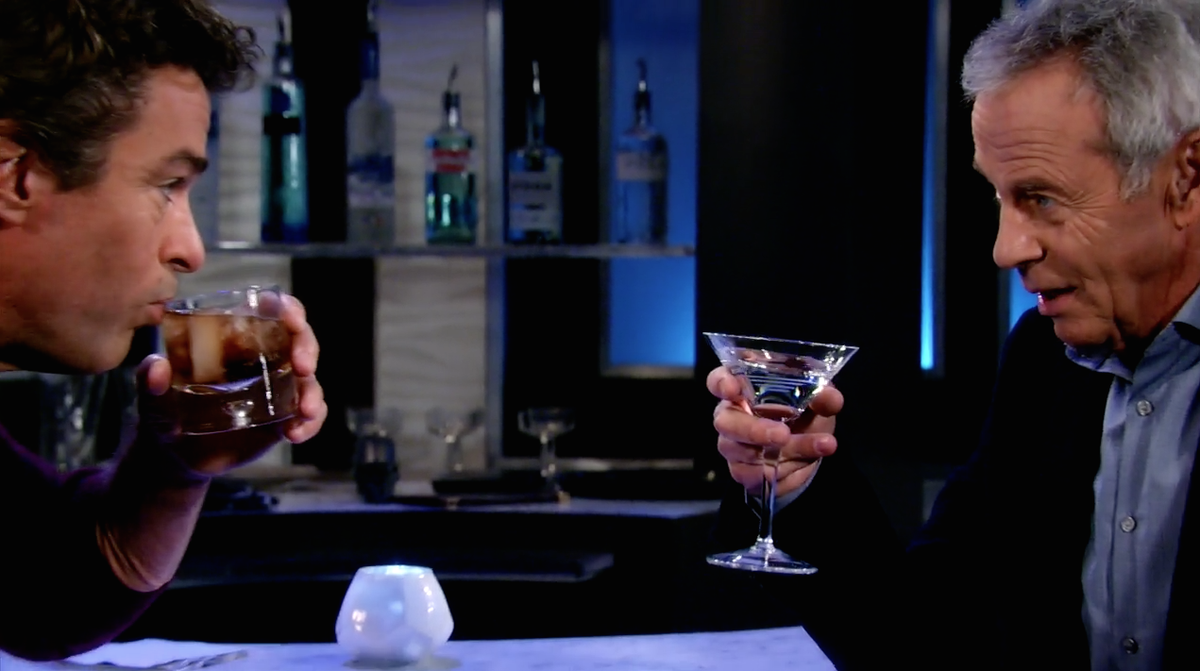 LOVED Mac and Robert's talk yesterday at the Metro Court. Hell, Mac/Robert...Jordan/Anna could just have a dang crime soap on and I'd watch it!! :) Awe, we got some Anna and Robbie at the end of the show too!
I wish Lulu was staying at Wyndemere, it would blend the canvas way more.
OMG Johnny Z...acting just like his daddy with the crazy wolf howl ...all he needs are some orchids!
TODAY'S SHOW:
JZ and Val. Ok, I hate this story. It won't make me feel sorry for her and it won't. NOPE. I so want AVA AND JOHNNY TO HOOK UP!!! That would be EPIC.
Johnny is putting a gag on Val now. UGH He leaves her tied up and she knocks the CANDLE OFF THE TABLE...and you know, Soap 101.
Laura figured out Lulu knows about Johnny. She's good like that.
Ok. SO, Tracy said Hayden's name is RACHEL. There was a Rachel on the show but I had to look it up: WIKI
Can it be her?
WTF. Ugh.. I don't even care lol Maybe that's her..she's connected to Courtney, who was connected to Nikolas.
Jake got to go out for ice cream... and Cam and Aiden are at Gam-Gam's doing housework I guess.

Sam found a Dr. (Dr DNA) and his lady friend to say they saw Jason and Nikolas and Jason wasn't at fault. They are going to the cops. Jake doesn't like that...Jake doesn't like Sam.