It's still Halloween...Tracy says "we are out of Candy"but it's Patrick. Now, why would Patrick be there if it was the middle of Halloween night?? He wants answers about Luke-- Um, OKAY. Wait till morning? Call? Something?
Lord Ashton stumbles around the houe and ends up in Monica's bedroom. LOL.. they blab about Luke..yada yada. Larry is really working for Jerry, btw. He's pretending to be all drunk and out of it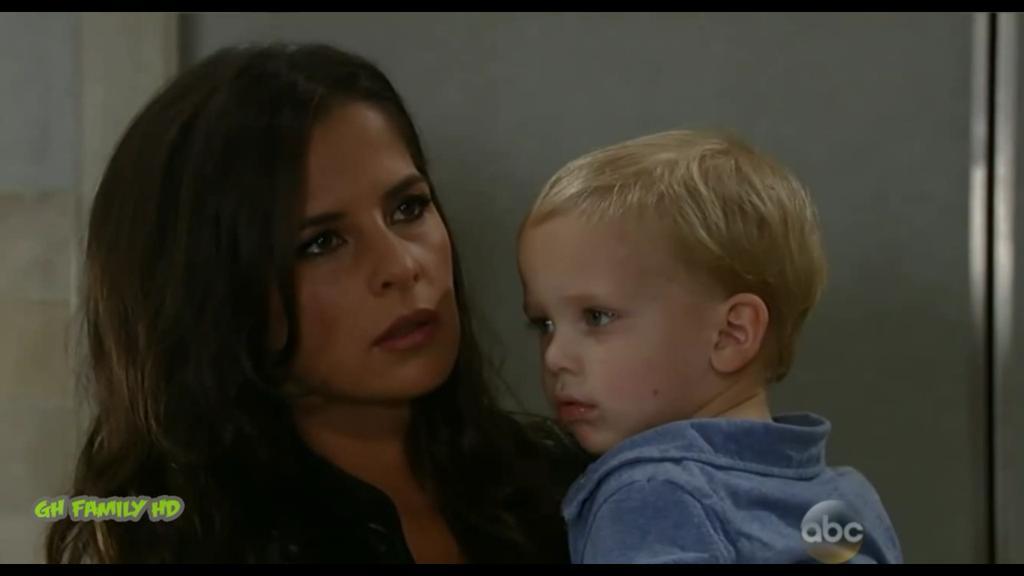 Sam meets Jake. Gets a little tingly.
Ned goes to GH to help Alexis. Julian is like "TOO LATE PAL"
Nina wants to see Silas because she thinks she really did have the baby. Donna calls him and tells him Nina "had the baby, it's a girl. Can you come out to the Motel"?? BUT, she really didn't call Silas. It was a ruse. Nina also tricked her mother. She tells her she's never getting the money and rips out a lamp and starts wrapping it around her hands. Next scene, Donna's "dead" (I THINK?) on the floor.
Ava's yelling for her BAY-BAY in the hospital. Silas sedates her.
SONNY DAMN IT. ugh..what a LET DOWN!! Dante and Moronigan come in and are all "don't do it"... and you know Michael's not going to. Morgan gets in front of Sonny and says "Shoot me too"..then Sonny pushes Morgan out of the way and says "JUST DO IT"...shoot me, I got it comin'!
Dante tells him not to be like Sonny and Michael puts the gun down. Dante arrests Sonny.
TOMORROW is STILL Halloween Night lol
LINE OF THE DAY
Michael gun pointed at Sonny.."My real father will watch from heaven as I put you in the ground...and send you straight to hell"