One last post!!
These are the things I want to have happen
First idea; Faison's Brain/Memories in Ryan Second Idea: David Hayward doing all this/Genisis is attached Third Idea: New DA Chick is daughter of the man Sonny killed. Fourth Idea: Curtis' ex is daughter of Simone and Tom Hardy
TODAY'S SHOW

OMG Franco is texting everyone...he says to Ava: JK (just kidding) then 911 to Alexis to stop the trial!! THEN to Scotty..who sneezes LOUD to stall. The judge sees him and says What are you doing? "Live tweeting" LOL!! Then, he gets thrown out. THEN he pulls the fire alarm!! LOL... security hauls him off.
Griffin is going to have to LIE before GOD and the court. BUT he doesn't Ava figures it out tho. She gives Kiki a weird look and snotty comments. Then she tells Scotty to ask the question in a different way because she knows that Griffin can't lie! (is scotty drunk)??
Oscar and Drew. zzzzzzzz. Oscar talks about Joss and asks who Kim is (she left when he came in). Oscar goes to meet Joss at Kelly's.
NuNuCam with Joss. He's SO out of the Disney Box. He looks like Old Cam tho. OMG he shoplifted ear buds!! Nice. He's like "Take it easy" Joss has no bruises from her fight??!! HUH? So, anyway, Oscar comes in later. Then Chase walks in and sees the ear buds and asks if they are Camerons. He says YES-- and then Chase pulls out a photo from the surveillance camera. CAM IS BUSSSTED!! (Oprah Voice) He goes to the PCPD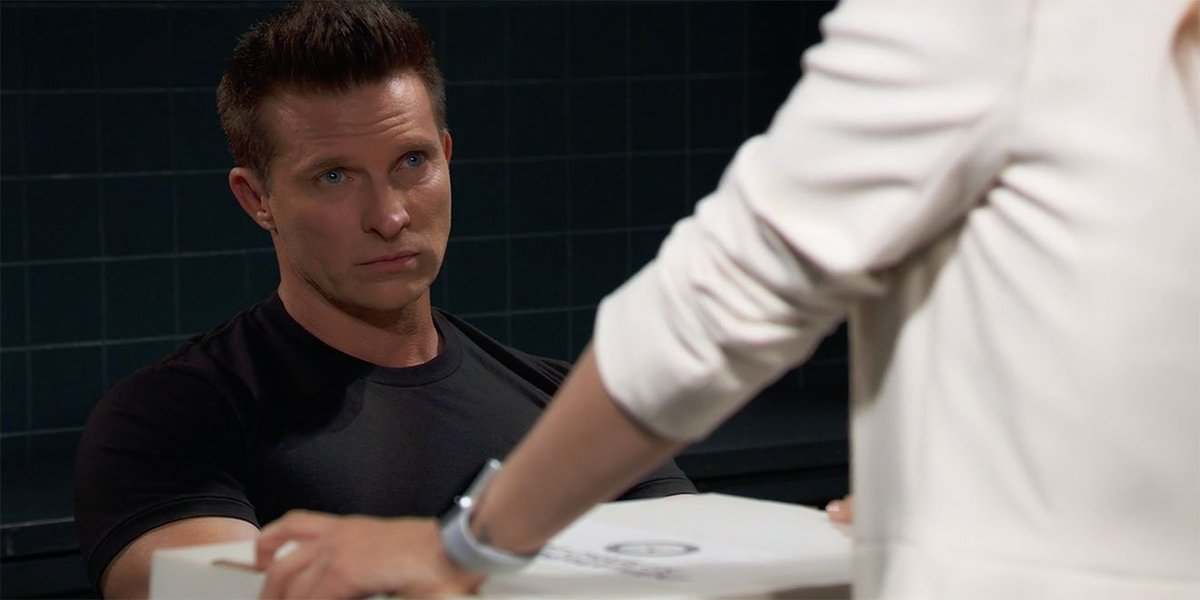 SO, the DA is showing Jason ALL his old files. He could care less. She lets him go (of course she does). She says she'll "Get him"!!
Carly and Sonny are talking about Mike falling. Sonny says he's not ready to do that. Carly says he looks tired. LOL-- he is like 'I AM TIRED"!

He talks to Mike later about a 'new place" and Mike is like "you're trying to get rid of me" and looks stricken. Mike wants to stay home.

Kevin comes to the house to talk to Carly. or should I say "KEVIN"-- he says he's sorry but wants Carly back in therapy. Carly says she saw "him" at Ferncliff. He gets all antsy
At the PCPD: Franco is there because of the fire alarm... Cam walks in with Chase LOL
YEP, IT'S KEVIN AND RYAN AT Ferncliff!!
GOOD SHOW and I'm going to be gone for 16 dang days!! OY!!