Says Robin... she's with Jason today. She also says she's surprised that Sam married Drew and she knows Sam loves Jason.
Sonny's home. Mike's visiting, Sonny wants to keep an eye on him. Robin comes by and hugs Mike. Mike has a dizzy spell. She asks him when his next check up was. Mike thinks Sonny did it--set him up. Gets cranky mad.
Friz might have their wedding at Ava's Gallery. Ava's giving it to them for a gift. Later, Nelle brings roses from Griffin. Nelle's all jelly--wish she had a man that loved her. Michael stops by and tells her he's selling her apartment building.
Later Friz goes into Kelly's with Jake. Jake won an art trophy. Jake asks Jason "Are you coming to the wedding"? Awkward. Franco points out that Jason is a murderer too and it happened after HE had a head injury, just like Franco had his tumor. Jason says, yeah, good try but you're still going to pay for what you did. Liz comes by later and tells him everyone has moved on but him, maybe he should too.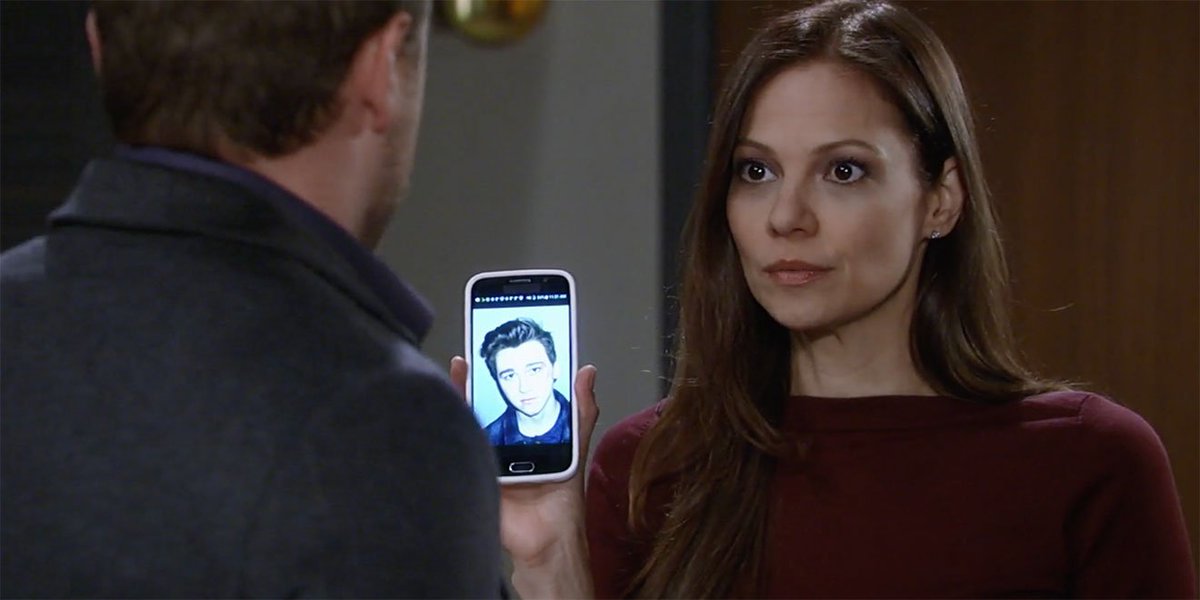 Kimmy gets Drew over to the apt to tell him about Drew's fight. That kid that's being bullied "Identifies as a girl"... I heard that yesterday. If GH wanted to be cutting edge, should have been binary. But...? Drew and she talk about when they met. She was getting roughed up by some guy in a bar and Drew swooped in and 'saved' her.