Payphone. Can the wardrobe department go to DSW and get the ladies on this show some damn boots? And NOT Sam-type boots either. Carly standing the snow on the side of the road, in HEELS? SO stupid. And, PS...set people THERE IS NO GREEN HERE UNLESS IT'S PINE TREES. Ummm kay?
Jason finds some homeless guy who says he saw someone use the phone and it was a 'dude'--ergo-- Nelle probably paid him off.
Carly tells Jason more about Morgan's death. There's way too much Morgan talk in this episode.
.
Charlie's Pub. Joss is being a bitch to Jules. Brad comes in to tell him that he and Lucas are adopting. They want Jules to say he has nothing to do with the family.
Joss gets shoes from Nello-- Hellooo Nello. She thinks her mom might be mad. oh BOOM! Nelle wants to name her baby Morgan?? AHAHAA. One point for Nelle. Joss tries to talk her out of it. Nell's not saying anything. She does want Joss to go to her baby shower. Joss says yes.
Oscar needs to be the trans person. Or at least Genderfluid. That's the only way it can go and make me care.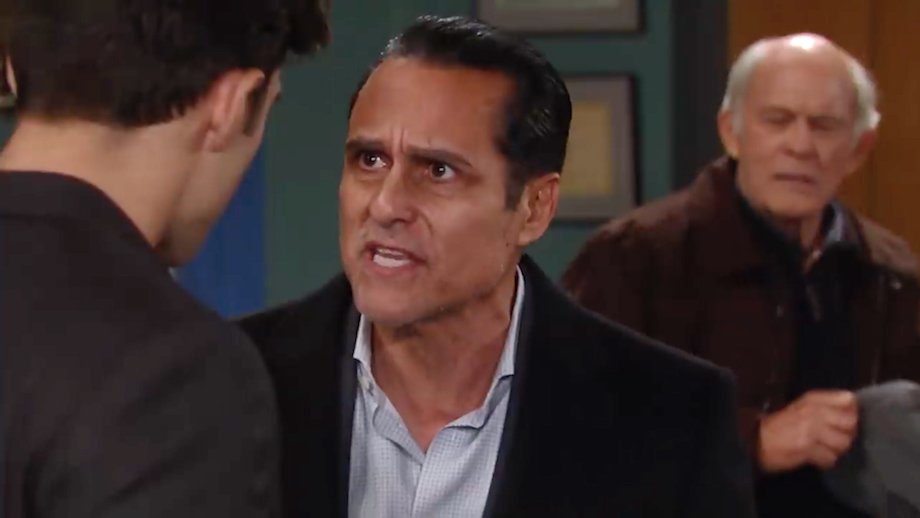 Mike is at the PCPD. Sonny's trying to get him out of jail. TELL ME THAT'S NOT HARRY CHASE. Please. With all the people in all world-- with all the 'looks' in LA -- you choose THIS guy? Nothing against clean-cut princely white guy but COME ON.
Sonny begs for Mike to be let go for the night. Dante finally comes in. Dante finds out Mike has Alzheimer's. Sonny leaves. Dante promises to stay with Mike all night. Dante gets mad at the new guy for not being nicer.
Sonny goes home and tells Carly and Jason. Really good stuff from Maurice. A change of material makes a difference.
Ava and Griffin. Ava: "I love you". Griffin: "ummm" This is so BORING!!
ENDING: yep..Nelle paid off that guy with a case of Vodka lol