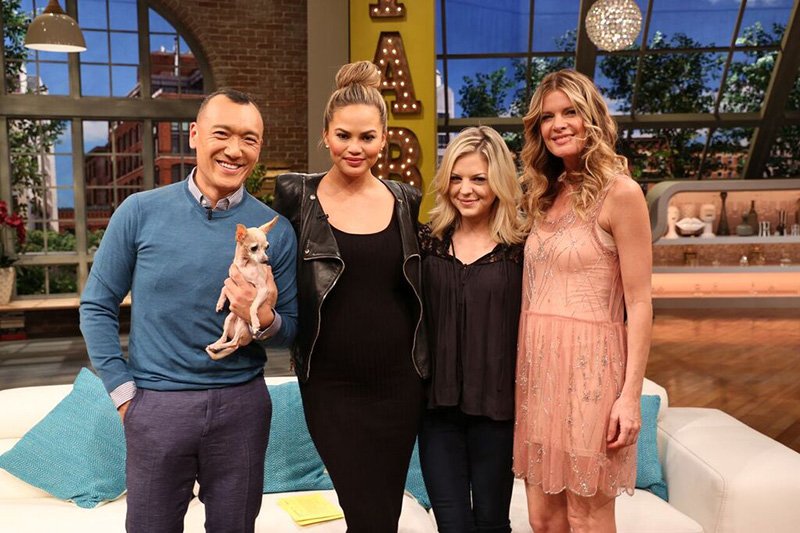 Michelle and Kirsten were on The Fab Life today-- it's in syndication so look for it on your line-up! Probably be on youtube soon!
Tracy tries to escape out of the hospital but Monica comes in. They found multiple tumors and now they have to do a biopsy to see if it's cancerous. Can I hope THE ACTOR doesn't return to do a cameo with this story? NO THANKS.
Monica goes in to see her when she's dressed and Tracy runs her out and is mean. Typical Monica/Tracy thing. Monica says she's put up with her for 35 year and isn't quitting now.
Dr. Griffin is going to consult with Monica but not Dr. Crabby .
Carly and Sonny..blah blah.. rehashing...Sonny's basically saying it's the mob life. Love it or lump it. Carly says she loves him, won't leave him "What's the point, we'll just end up together anyway" and she said she'd crawl through broken glass for him. They actually talk about how he's a GOOD mobster as opposed to say, Ava and the other meanies. Carly thinks he could "talk more, use guns less" LOL
They kiss..
Hayden is mad that the entire town is moving into Wyndemere. Nikolas is hiring extra staff AND a Nanny if Liz or Lulu needs one. Geesh. Hayden tells Nikolas a story about her father having a heartattack when she was little. He survived though.. but now he's gone. Hayden gets Nikolas a pressie... Great Gatsby ..first edition.


Sam meeting with Baxter at the Metro Court (why go there???) He says he never saw Rachel in Vegas. Later she hacks into his phone. When Hayden leaves Wyndemere, she sees them at the Metro and hides behind the wall looking all scared.
Lante. Lulu comes in to talk to him. He has to leave to do cop stuff. Olivia tells Lulu to give him another chance. When Dante gets home, Lulu attacks him with a passionate kiss. They decide to get back together.