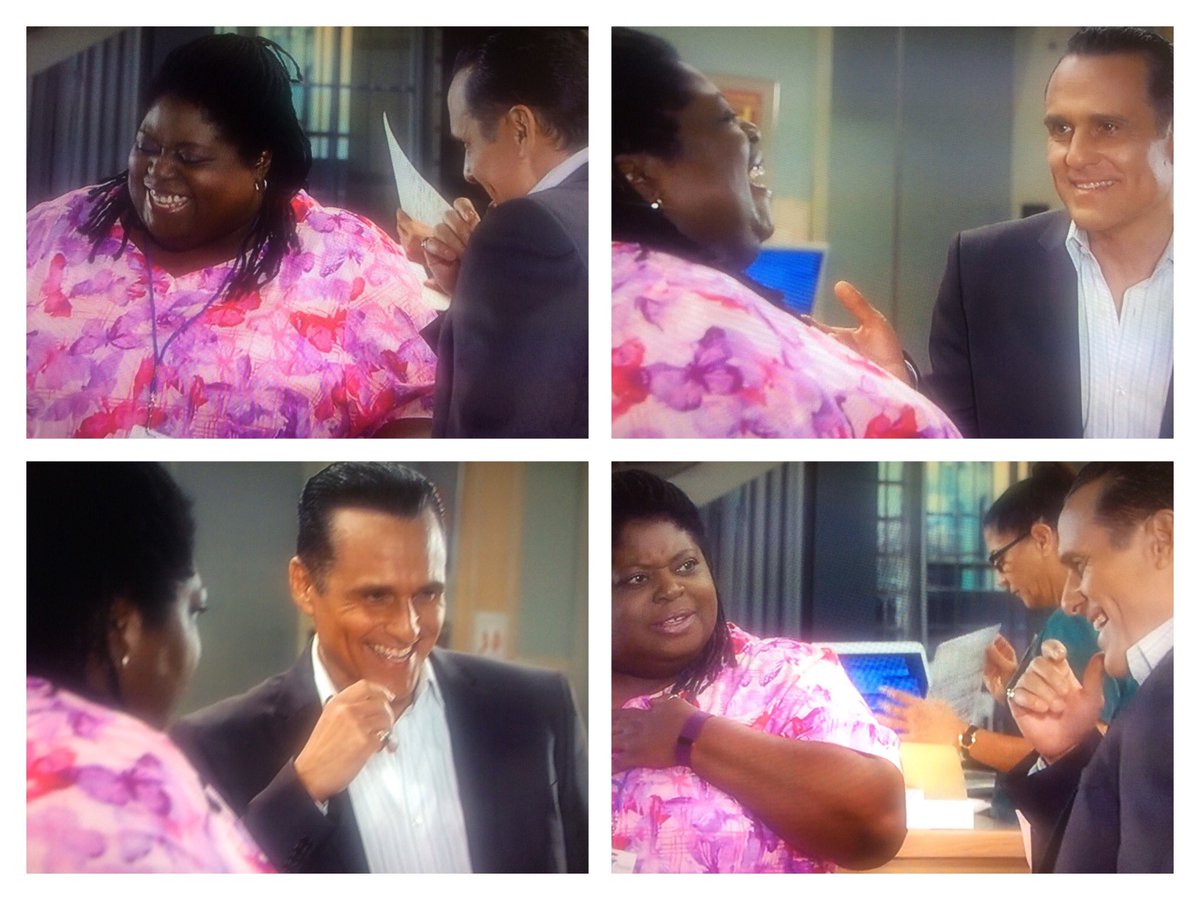 Oh these two were SO CUTE today!! Loved it. Sonny also found out from Griffin that he is Duke's son. Griffin says that "Forgiveness will set you Free"
Anna is going to test Griffin's DNA against Duke.
Anna talks to Paul, she's going to go after Carlos. She doesn't care if she goes to jail. Carlos and Paul talk.
Liz outs Hayden..Nikolas is livid. Hayden is indeed the daughter of investment banker, Raymond Berlin who got billions from people. She had to reinvent herself. She's RACHEL BERLIN!
But was on Tinder getting Hired by Ric to pose as Jason's fake wife??
SO stupid.
Parker and Kristina. Such a weird scene. They kissed and then Parker is like NO! We can't.. and it's just so strange. Why did she come see her. It's obvious she likes her.
In the trunk: Scotty's old Law book that Laura bought him when they first got married. She had to pay them off by working at the Disco. Then a corsage falls out. Scotty gave it to her the night of the Law School Formal. THEN-- Laura sees that there are letters circled in the law book. "It's a clue, a code, and I'm going to break it"!