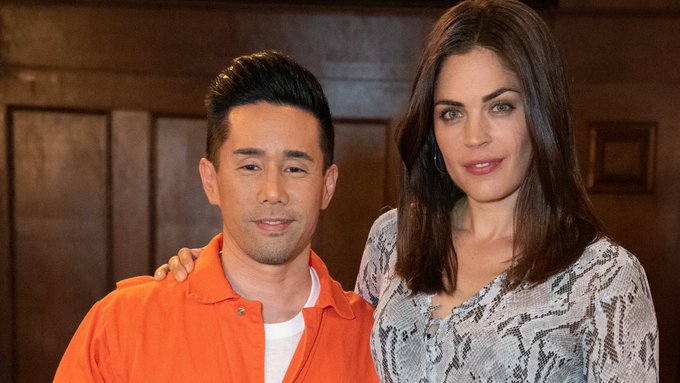 BRIGHT SPOT OF THE WEEK!
Well, I've had a hell of a 7 days! . Hope you are all doing well. I'm dealing with a broken laptop and the fact our schools are closed indefinitely...yes, that's right. I'm a therapist and we aren't sure just how that impacts us fully so it's a mad scramble. I'm overwhelmed. The show also didn't grab me this week and I'm trying to figure out if that's because I'm not liking what's happening (and ergo 'the writing') or it's my stress. I am thrilled Brit is back although I did manage to call her Sasha (or vise versa) a few times already! I'm sure it will keep happening so watch for that!!
Here's a quick run down:
After a week of being a basic idiot, Jordan finds out from Cyrus that TJ is being held somewhere. For reasons unknown, she's chosen not even to tell Curtis about this. Think she'll go to Sonny? :side-eye: Maybe she'll get killed rescuing him.
Taggert's memorial? Well... everyone was upset. Sonny came in and did a toast (?) and.. well, Trina got really mad at Curtis. She thinks her dad is dead because of him. But, guess what??? Curtis and her MOM totally know each other and...BIG TIME. You could see it in their faces. We know Trina will be his kid. Just a matter of time before Stella digs out that DNA result.
Sonny was all over the place-- he was at Taggert's Memorial... Seeing Michael...his Dad--chiropractor (I threw that in there), Brook Lynn... and scared poor Brad into pleading guilty.
After much ado, Sasha and Michael decided to marry but Diane was all "She's really not the best choice". Wonder who is?? Hmmm. could it be..WILLOW?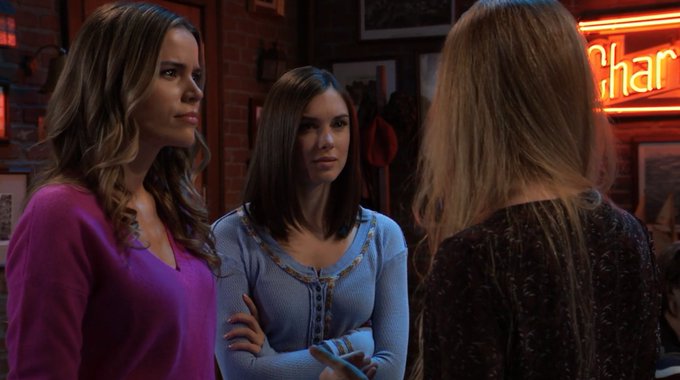 Willow hates Nelle and threw a drink on her.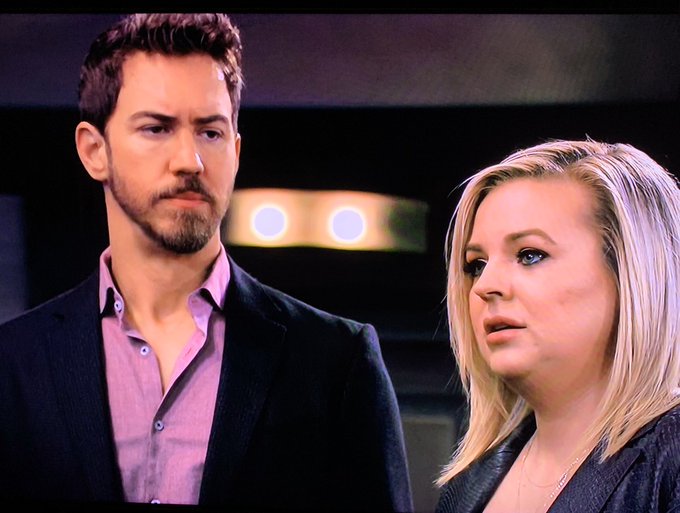 Then there's these two. :eyeroll: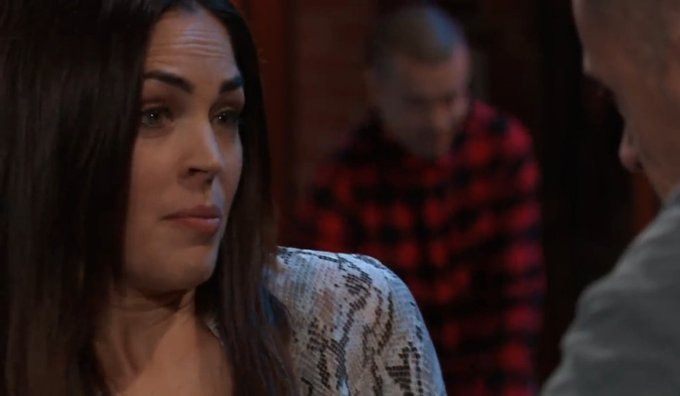 Britt went to stick up for her BFF but ended up sleeping with Julian.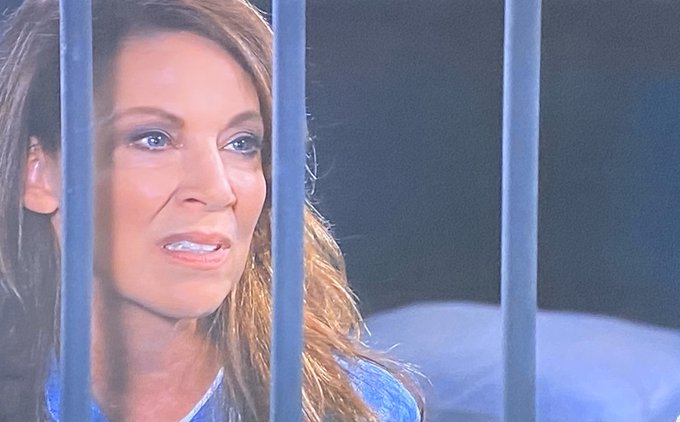 No one believes Dr. O..not even Franco which I will NOT accept.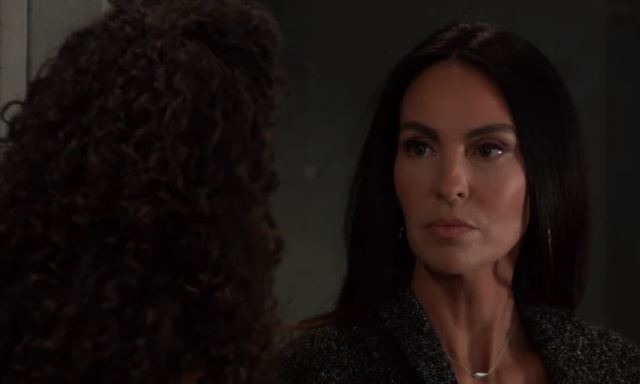 And... HARMONY is working for Cyrus. Why? WHY? Why do we need THIS character working for him?? With alllll the other characters in the world, HARMONY is back?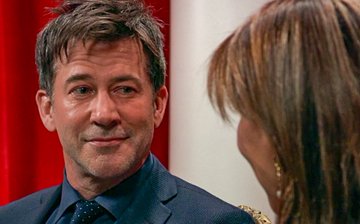 Alexis and Dr. Neil had hot zex.... really hot zex. They told us enough times about it! He and she both lied to the board and he's reinstated. BUT CAN THEY KEEP THEIR HANDS OFF EACH OTHER???? (said in a soap opera voice).
Anyone else notice that Molly was on and..Kristina no where to be found? What is wrong with management over there? ugh.
Finn and Violet are going 'back home' with Anna
Brad pleads guilty after Sonny threatens him
Spinelli is the voice of reason right now.
Anna's still clueless
We did have 2 sex scenes this week!
Looks like Curtis is Trina's daddy
Stella's back in town
TJ is being held hostage
Dr. Neil is back working
Brit got her medical license back, visited Brad and did Julian
Nelle is still everyone's enemy No 1
Chase brought Michael beers to drink
Michael and Chase Sasha want to get married, but it might not happen
As you heard, GH suspended production until mid-April but they have the shows to keep going until then. No interruptions. Unlike our lives at the moment!!!

Hope you have a good Sunday and have a lot to keep you occupied! Binge the show "Safe" on Netflix from Harlan Coben. Good one.