Stop that Chase!
It was a tough decision on whether or not to get this out today. Mostly because in my area things are pretty bleak and doing a fun blog just seems wrong. I know that we all need levity in times like these however and even though GH was interrupted a lot this week, I have enough to talk about so let's just DO IT!!
Just think, no masks or gloves required for this... just your coffee or tea and your eyeballs!!
I'd say eat something but I've been eating ALL THE THINGS and need a break lol
Steve Burton put this on Twitter Saturday.. he's running to keep his bod in Jason-Shape !!
This week is a jumble in my head because of all the stress I faced and the constant news interruptions that happened. Also hard to pay attention when so much is happening. I'll do my best though!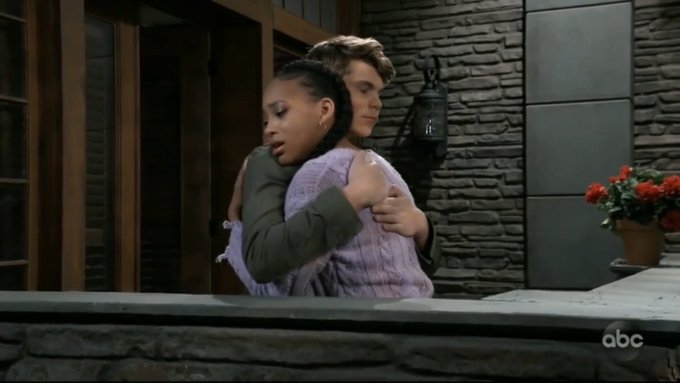 SMOOTCH OF THE WEEK:

Aw..Cam and Trina bond over their shared kidnapping and shoot-out! Teen Dramaz!! They talk and end up kissing on the balcony at Sonny's. Awkward yes but cute too.. Joss comes out and they get all weird. Remember Joss told Trina she likes Cam now. Oh boy.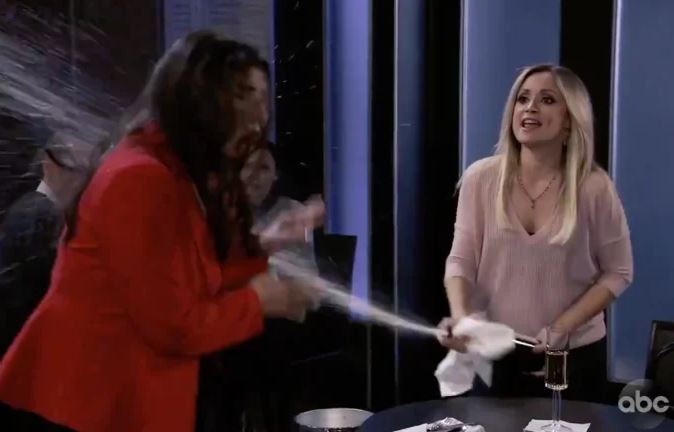 FIGHT OF THE WEEK:

Welp. Lulu and Brook Lynn threw down at the Metro Court. "How basic and I now, bitch"?? LOL People forget that Brook Lynn drugged Dante and waited for Lulu to find them 'together". So..yeah, she's bad. Lulu was on my last nerve though and I liked Brook just laying into her. "Dante took a bullet to be away from you"!! LOL... Oh and Valentin filmed it all for the general population's enjoyment! Brook Lynn ended up hitting Chase by accident again and ended up in the pokey. Lulu didn't get even a slap on the wrist! photo credit: DaytimeConfidential



PLOT OF THE WEEK

: If at first you can't marry one, get the other. Will Chase "let" Willow marry Michael? Will Willow say yes?? Will they have to have a big wedding to fool the courts? Will they eventually... FALL IN WUB??
I'm saying Yep, Yep..YEP! I have a feeling Sasha will go to Italy for Deception.. and Brook and Chase getting um.. 'Closer' heh.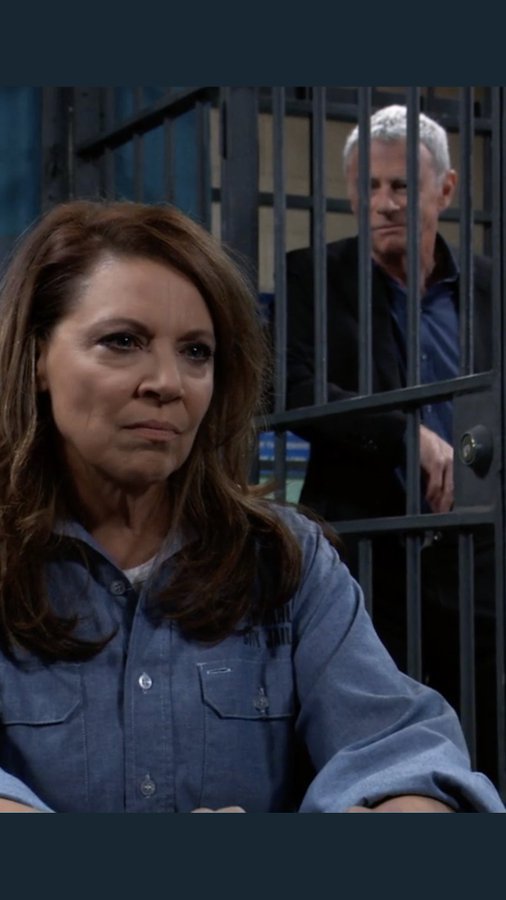 SMARTIE OF THE WEEK:

Can we just give it up for Robert? :clapping: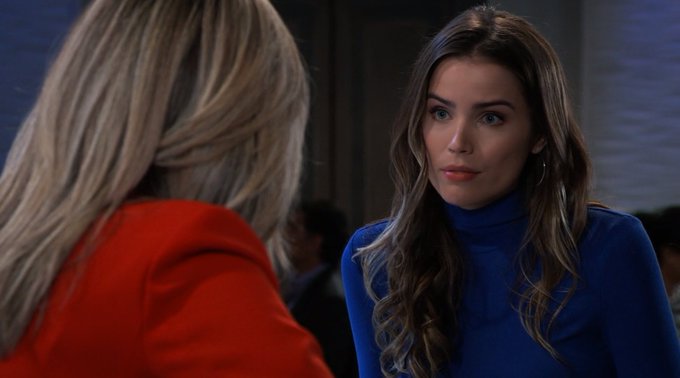 NEW BFFs OF THE WEEK:

"You're a good person that can do bad things"... Carly to Sasha. Oh she finds an friend in this one! Sasha spills her plan about Willow and Carly lights up like a Christmas tree. Interesting, this could be. Yoda and Young Yoda?





WORKING GIRL OF THE WEEK:

Remember how Tess outsmarted her boss in that movie? Why couldn't that have been Maxie? She gets an offer from Lucy, quits..then Lucy tells her it was NOT a job... then she really wants to hire her because Nina doesn't want to work with Deception anymore and Valentin is sponsoring them now. GOT THAT? Did you say it in one breath?? That all happened in ONE day. Yep. So.. I guess Maxie is working for Lucy but doesn't know it's really for Val.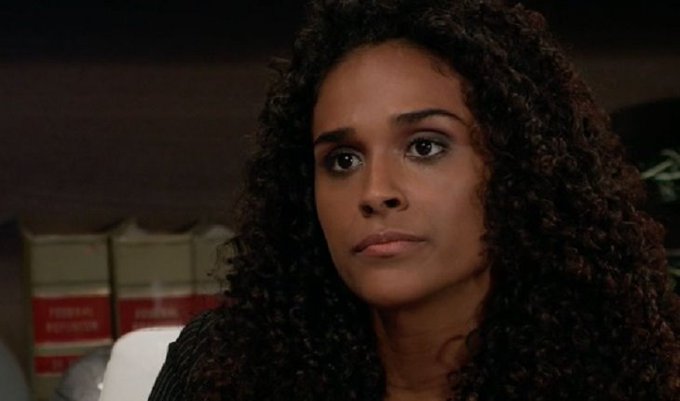 STUPID OF THE WEEK

(again): HI Jordan! YEP! That's you!! WTF... you don't even tell CURTIS about TJ? Or.. um... Sonny? Because that would make more sense than doing what you're doing. :eyeroll: Harmony? What? You think this will end well if you just do what that pony-tailed guy tells you? Spinelli tracked TJ once-- they could do it again. Or HEY! Here's a thought.. you have the WSB at your disposal. They are spies, remember? Think they could help? Plus, you sent Stella home so I hate you even more.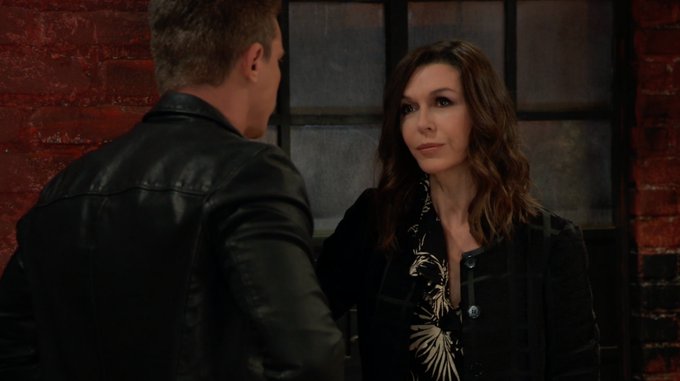 LIGHTBULB OF THE WEEK:

Hmmm... see, I didn't really buy into the fact that Anna was Alex for a long time because that was just done to death. Anna was playing it at first, like a mom concerned for her kid. Then..things started getting weird. First she was acting all manic and happy when Dr. O was caught. She had a little cray glint in her eye. Then this obsession with trying to change Jason's mind and talking in circles for about 3 days regarding evidence and having "empathy for her". Then came the kicker: Friday's show. After being at the gym with Jason she goes home to where Willow is watching Violet. If you haven't seen it, please watch it and comment your thoughts below. Maybe I'm reading too much into things??? First of all...she comes in the house and immediadtely goes and pours herself a big ol' drink. and asked Willow if she wanted one. Listen to the pitch of her voice. Maybe she's just hella tired but that doesn't sound like Anna. Next, she sits on the couch and talks to Willow and Willow wants to get to know her better. Anna's like ...nah, take a hike. Kind of cold. I'm thinking 'huh.. well, Willow doesn't KNOW Anna so if she's Alex she could let her guard down, right"?? Then she mentions "They should just close some WSB files"... It was eerie. Like I said, Maybe I'm reading too much into it. What do you think?
Questions to ponder: (from readers on Twitter) If she IS Alex... why wouldn't Emma have known? She knew immediately last time If she came BACK as Alex-- wouldn't Robert have picked up on it? Or...and here's a mind bender: It's Anna but since she has Alex's memories implanted in her brain, she's got a 'glitch' and is acting like Alex. Knows Peter is "her" son.. ?? OR she's Alex and has Anna moments?? Enough to fool everyone?
EXHAUSTING!! LOL.. but Friday's show made me think enough to explore it all. Hmmmmm.... It's better than thinking OUR ANNA is doing all of this for the sake of stupid Peter.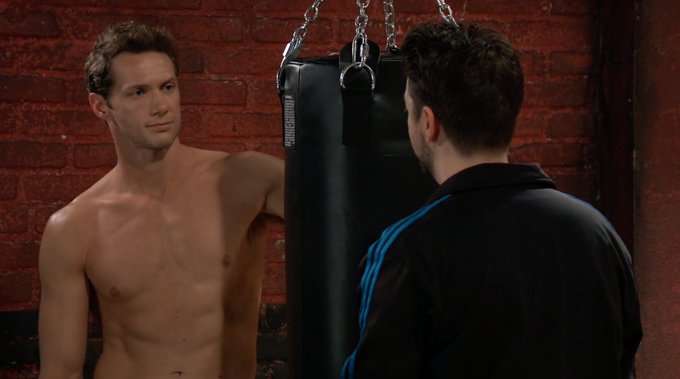 THE RINGER:

Bran-DOH. First I think he's working for Cyrus, now I think he's a Fed...and either way? Don't care. Not even when he has his shirt off. He's SO the new Dante. Think Sonny will end up shooting him too?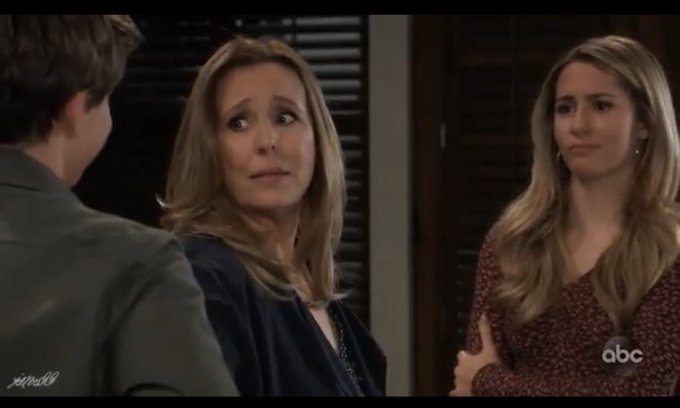 LOOK OF THE WEEK

: I just love Laura...and Genie looked awesome this week. Hair, make up..wardrobe... yeah!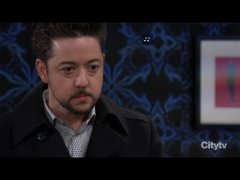 FACE OF THE WEEK

: Yes, Spin, I hate him too. I probably missed some things and for that I'm sorry.. It's just been a damn week, you know?? Hope you and yours are doing really well and not on lock down as badly as we are here. NYC is just a scary mess and I know our hospitals are even asking private people for donations of masks, gloves and safety glasses! Crazy. I've watched so much ID TV I'm set for a long while. I clean a lot. Tillie has been walking a million times a day and is happier than heck. Hubs is working from home. We are all healthy so far.
Take care and see you tomorrow. One last thing: Big Business is on Disney Plus..with Bette and Lily...it's so fun and the 80's styles? AWESOME!!