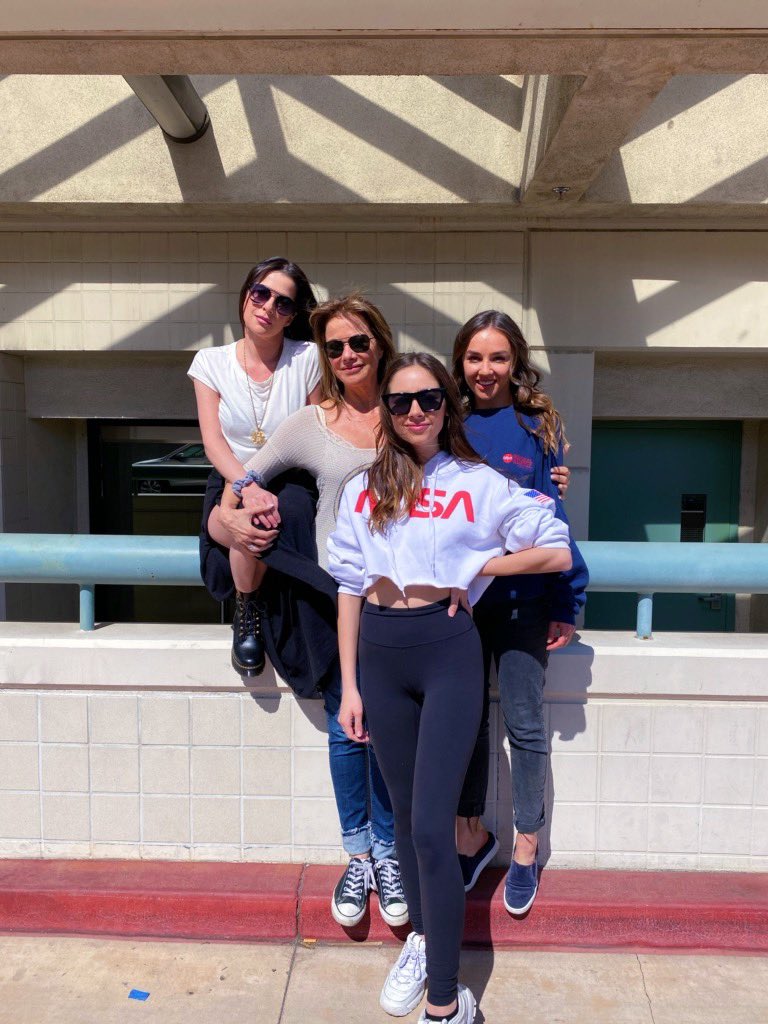 Davis Girls!
Dr. O and Anna. Anna can't be this stupid. GOOD LORD, she'd better be playing us or something. Dr. O is like What you talking about...they banter. ANNA HAS HER ARRESTED for murder and attempted murder! OMG I hate this!
Nina is back from the photo shoot. Finally some designer looking clothes on. She kind of dismisses Maxie with a wave and Maxie has been doing all the work.
Peter is still at the Metro. Thank GOD Violet and Finn come in. She wants Tea and Scones just like Anna likes!! Gah. Finn sees stupid Peter. I hope he trips his ass. Peter talks to Violet. ugh.
Maxie walks out of the elevator and is pissed about Nina being mean to her. HEY! She and Peter can have a table and the Metro like where 90% of their scenes are filmed.
Peter acts all shocked to find out Lesil was arrested. He had a reporter at the courthouse for Nelle's trial and found out. He tells Maxie.
Robert comes over and sits with Violet and Finn. Cute scenes. Later Anna runs up to tell them about Lesil and the arrest.
Trina and Cam eat the cookies Ava brought while Portia and Liz talk in the livingroom. Mom was at a conference in Vancouver and feels bad. Liz says, well, I was HERE and Cam got kidnapped. Portia says that's because Marcus never told her what danger they were in. She says after they divorced they agreed she'd move to PC and he'd stay where he was because of the danger in his life.
OH! Cam: " I wish I could have gotten to know my father"! OMG yes! He says he didn't know him and his Mom won't talk about it.. he says he committed crimes
Molly tries to tell Jordan about TJ..I swear Jordan is chugging Xanax. Jordan is like: SO, what did you say when he asked you to marry him? How's the weather? And she just told her TJ IS POSSIBLY MISSING.
Wow, this is painful . Jordan's level of alert is at zero. Ugh. Stupid scenes.
Alexis goes to NYC because Diane gave her an extra box ticket to Broadway. It's in a box seat. GUESS who's there next to her? Why, it's NEIL. He bought his ticket that night! HE's in town for his license thing. They sit together. Oh! They also are staying at the same hotel!
WOW.
That was.. welp. I'm gonna nap