Sam is with Shank at the Metro. He's going to tell her "his story". She ends up telling him about her taking care of Danny and such. He offers her help.
Jason is at Charlie's with Krissy. She's talking up Shank--he's doesn't buy it. She tells him that Dawn of Day is having a Valentine's Day Do. Jason tells Krissy that Sam took care of her "special needs brother' when she was young and she has trust issues.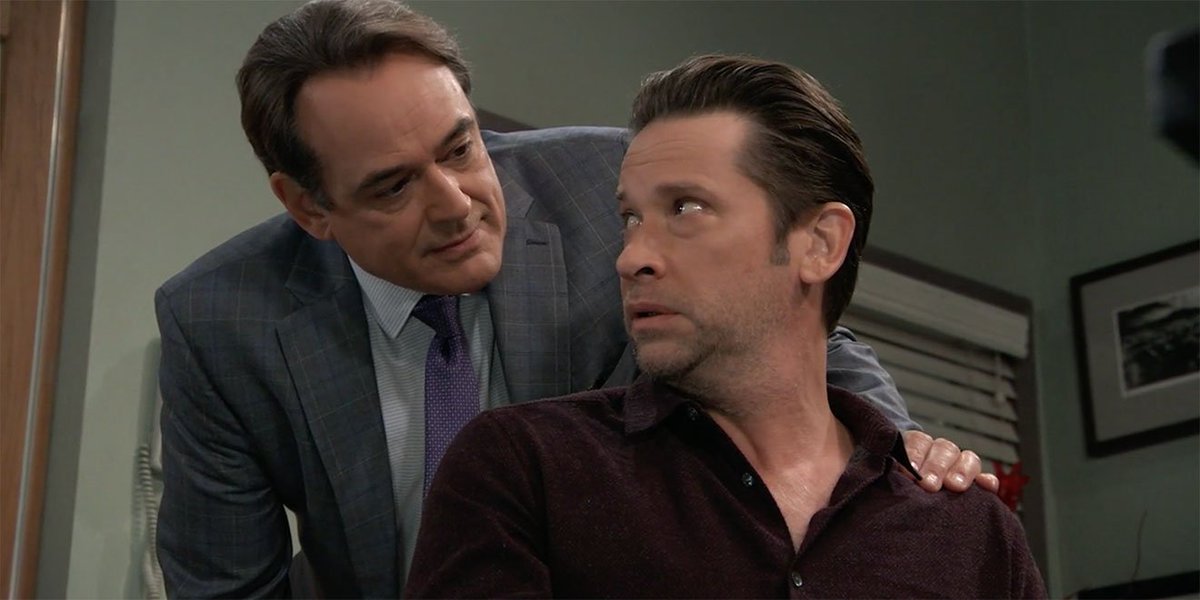 Franco is with Ryan. Ryan is going to explore ALL of Franco's crimes. In detail LOL. Here's my cut and paste from Twitter so I didn't have to write it again! It was a VERY perfect description of the original Franco character-- his killing was about the spectacle and the 'game'--not the killing itself. Ryan is writing it all down to use later.
Franco is talking about his Art and Truth and Reality..and Blurred Lines. Death can exist beyond space and time-- "it's real, but it's also art".. Maximum impact. Killing those people, staging those scenes and trying to get the police to figure it out was really really fun."
Lulu is talking to Jordan. She wants to get hypnotized. Laura says no. Lulu said she's doing it anyway. Jordan is going to have "Kevin" do the hypnosis. Laura is like NO WAY. He's changed too much. Jordan talks her into it. OMG, Ryan is totally going to plant Franco memories into Lulu's head!! Ryan does a great job explaining how he'll treat Lulu and Laura says she "Sees the man she married inside him again". ALL HAIL JL!!
.
Franco and Ava have a nice talk at Kiki's grave. Nice scene.

Sam tells Jason that Shank is good at selling 'his redemption story". She had a hard time flim-flamming his flim-flam LOL . She's just exhausted and has no clue how Kristina could ever fight off his mental gymnastics.
Shank meets Sonny at Charlie's. Gives him the evil eye.
NOTE:
So, the same people wrote today's show-- breakdown/dialog. Want you to watch the difference between the Ryan/Franco and Sam/Shank scenes. Delivery...investment, making the words their own.
Stunning juxtaposition.