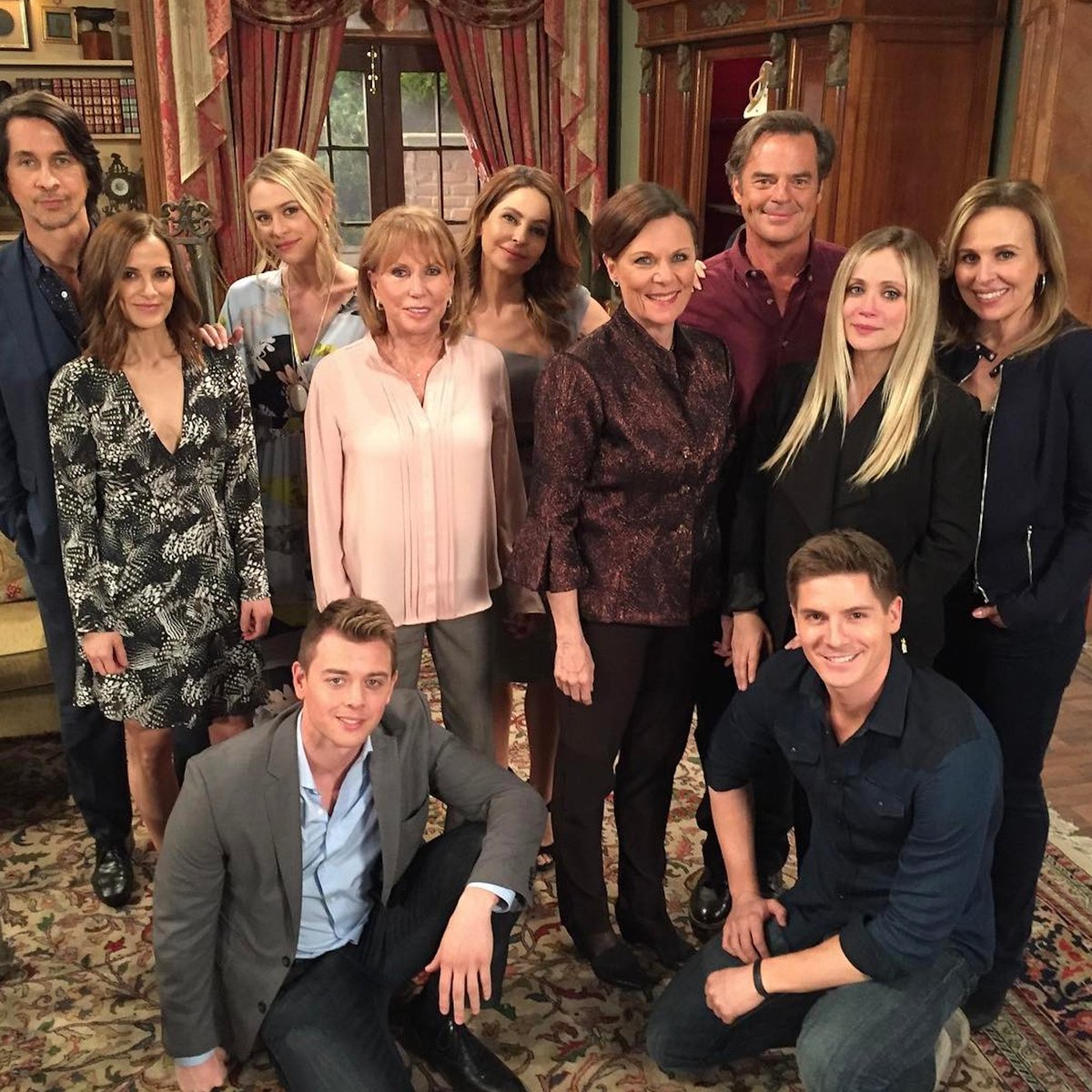 What's left of the "Quartermaines"...now going down by another one. If you
count-- there are 5 left. Ned, Michael, Dillon, Tracy and I'm counting Monica.

The writers and PTB on GH had at least a year to think of a creative exit and execution for the legacy character of Tracy Quartermaine.
What do we get? A hastily thrown together short "story" about a painting in Turkey, in a monastery with a weeping woman in the wings. Oh, and...lol, they even recast Larry Ashton.
The ONLY thing good about this story was that Laura and Tracy went together. The sets were cheap, the story was thin and it wasn't even on that much.
Of course Jane played everything to the hilt. Of course Tracy's 'trial' was saved by her eloquent monologue. And yet. Who was in the scenes with her? Scotty. Diane--Nathan and...Sonny. That right there says it all.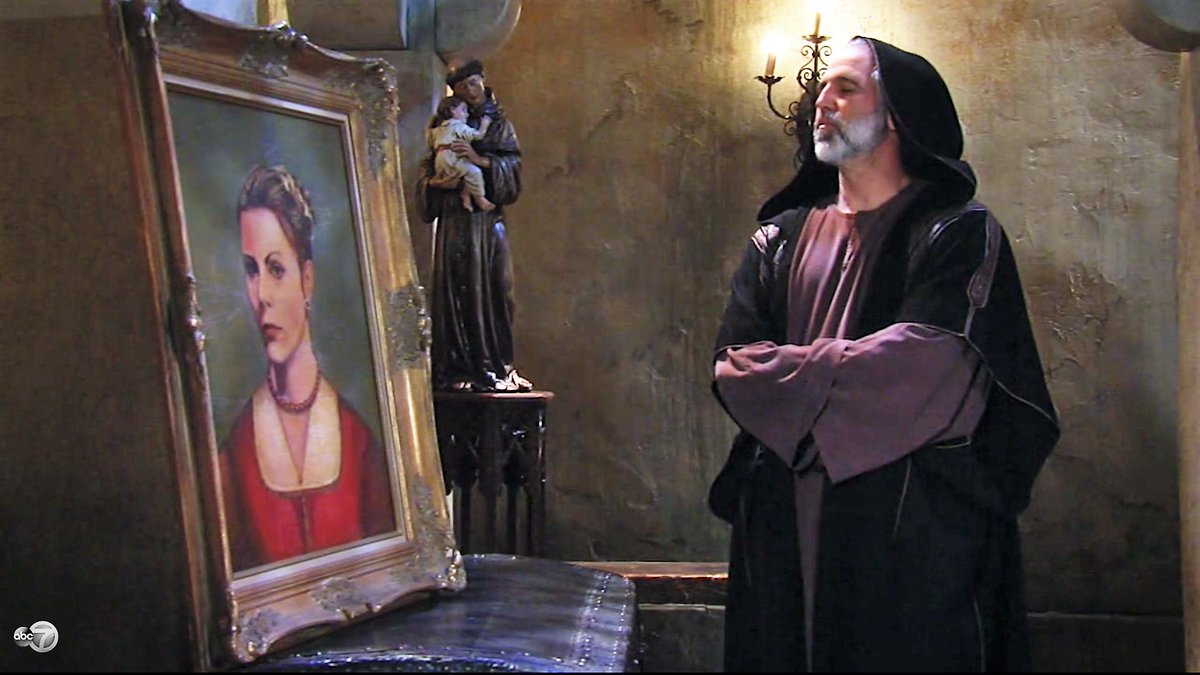 The Turkey thing was just--cheap and sad. Even the set was cheesy and so "soapy". I know they can't afford location shoots but geeezze. The Samira actress? Sorry but in ALL of LA, this is who you choose? We are to think she's Edward's daughter...but..she's not. We are to think she has a daughter who was kidnapped....but she doesn't. WELP! Thanks for 3 weeks of mind-numbing clues that led to-- nothing.
In other words: A Turkey.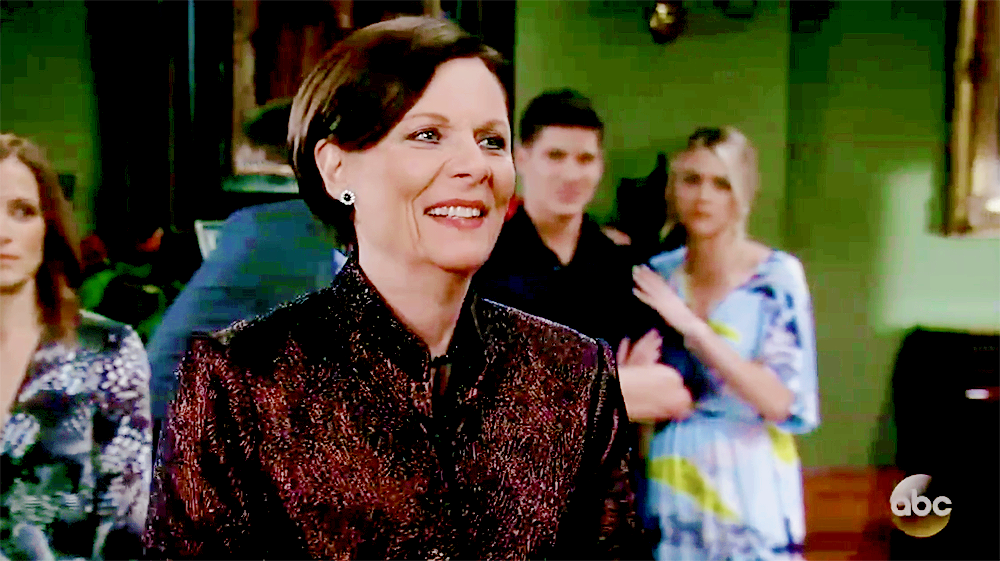 Tracy should have been ushered out under something like Parkinson's or MS. A disease that is devastating and long lasting. Doctors and nurses at the hospital would have been directly involved. Tracy could have gone for treatment where we knew she'd be safe and that her loved ones could visit her when needed. The build up of that would have been amazing.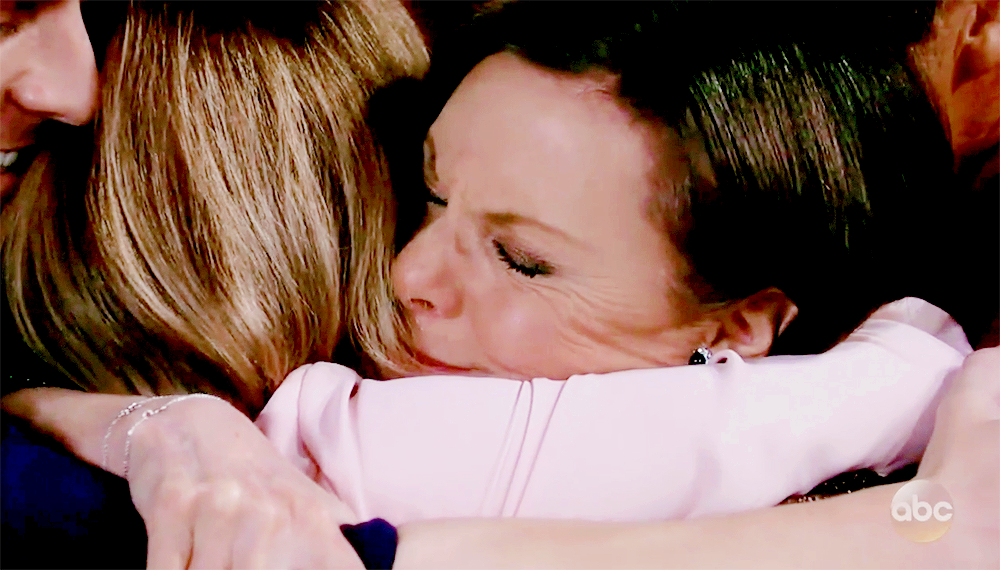 Everyone is all giddy about the Monica Tracy scene at the end. "We could have been friends all along" (Feud, anyone?). However, if GH had half a creative brain, they would have had those 2 being all Frankie and Grace for most of the year. Aging, loneliness....you name it. Why bother tho when you have newbies like Nelle to fill our screens 24-7??
How about a nice Pizza Wedding Cake!!?
Another point. Why in the HELL didn't they give Ned and Olivia a wedding before she left? Invite 80% of the cast. Splurge a little. Tracy and Olivia could have clashed on the catering for awhile, gotten it all set. The day of the wedding, they find out the company burned to the ground the night before. SO? Tracy ORDERS PIZZA (see I can get that in there as well).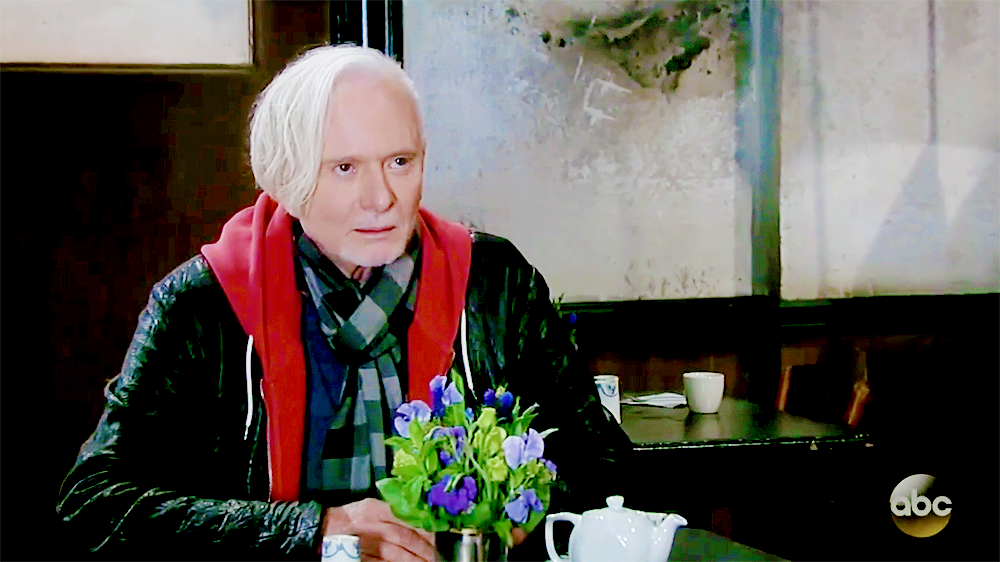 The funniest thing about her departure was of course, TG's hair-do at the end-- LOL. No, seriously-- having her just see him there and ......? Well, I guess we use our imagination, which can be good in some cases. Although not so good in this case because everything was so thin before that, it was just the cap on a crap ending.
They could have at least put a hat on him. Seriously. Sorry. By a hat, dude.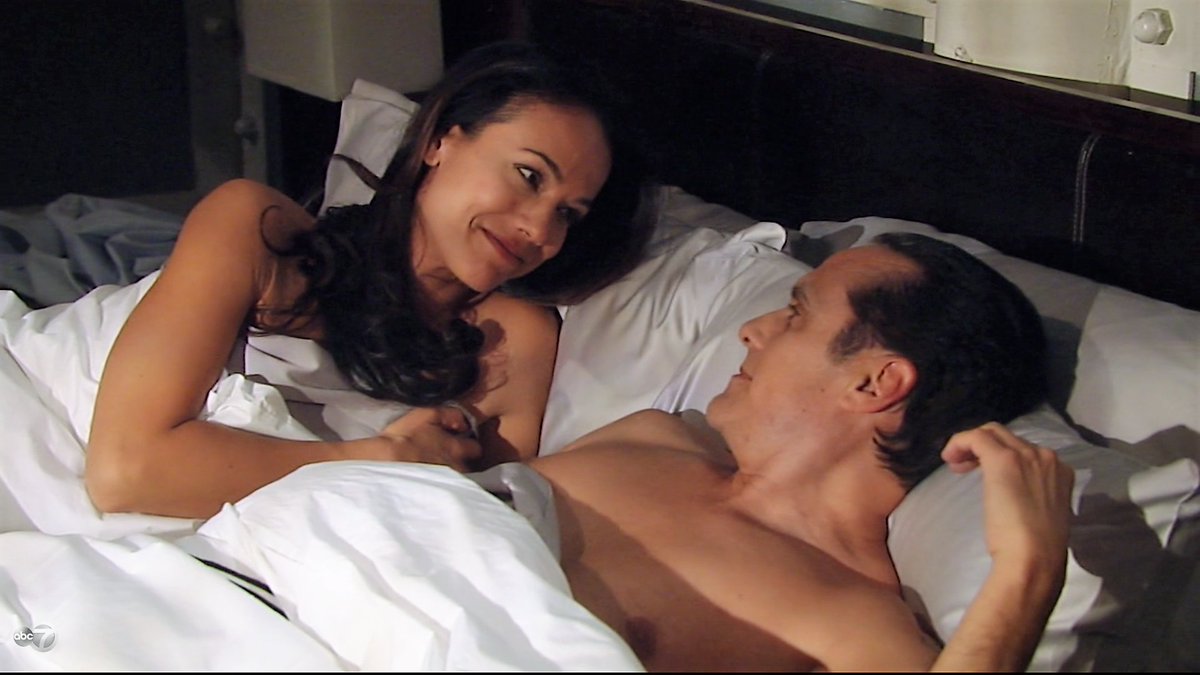 One last note: Of COURSE we had to see Sonny having throw-away sex with some newbie that I don't care about. Of course Tracy was only on two days during her last week. A lot of what I hate about GH was pointed out on twitter the other day. People were all giddy because Ava and Griffin had ONE scene together and they 'had chemistry'. OMG-like you'll see those two again in what? 7-8 days for a short scene..then again in a month? Look at Lucas. What a gold mine they'd have in him and his totally opposite devious husband Brad. But? Nothin'. So-- until it gets it's messes straightened out I'll be taking the show off the DVR. I may watch now and then because I love soap twitter and you all but as far as enjoying whatever this is? Nope. I'm tired of being all happy to see one or two scenes a week that are 'good' or 'meaningful'.
If you want to know how I reallllly feel about the show you can read THIS BLOG post from last week.
We've gotten so much rain here I need a boat. Spring seems far, far away. I really hope wherever you are it's warm and blossoming with flowers!