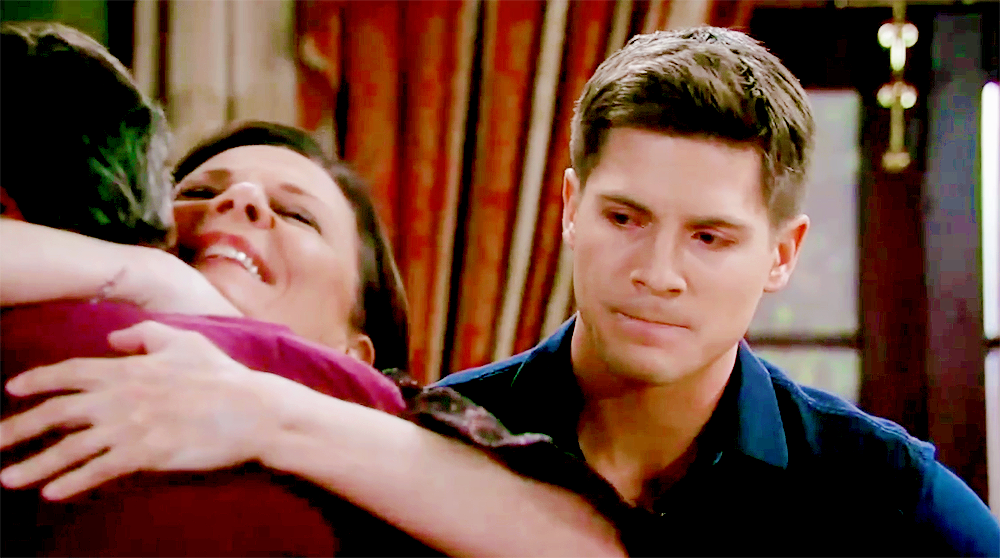 \
Tracy is leaving...selling the painting. Kind of interesting she's just going to sell it when it was so important to her. But....whatever. She tells everyone it's time to step out of her Father's shadow and she can't do it there. Tracy ordered pizza.

WHY the hell didn't they throw a big Ned/Olivia wedding with the whole cast there before she left? Too much to think about? Ugh.
BUT! ON Jane's LAST DAY I have to watch SONNY SEX FLASHBACKS? OH of course, I do--this is GH!! That lady is Carly's lawyer. So, there's that. Carly owns all the businesses they are in her name because of the government.
I take it Maxie is extending her stay in "Seattle" ...and STUPID AMY comes on!! AHAHA. OMG...like I needed to see her today?? She's bitching that Maxie won't be there for the Nurses Ball.
OH and now ABC interrupts GH to tell me the ACA has been repealed. WHAT A GREAT DAY...
Oh GOD YAH I saw the horror. I guess this all "Holland"... and he and Tracy never said a word. Because GH.