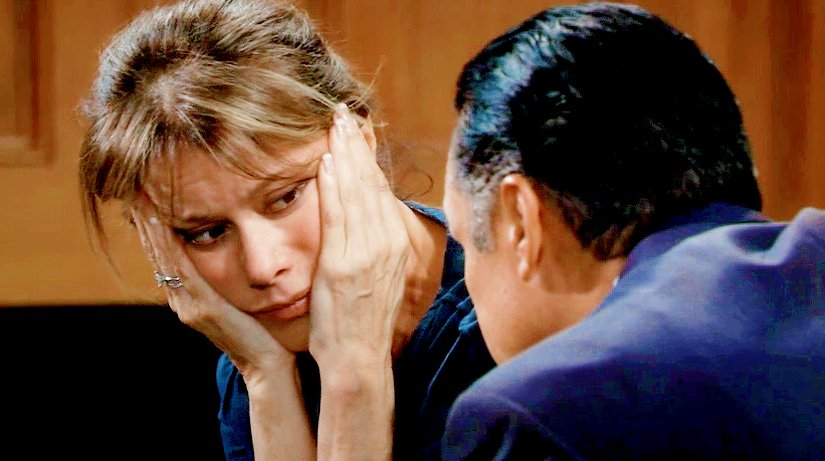 Oy..I drank too much--now I have to look at dimples?
Just like last week, I'm leaving a lot up to you! I watched Wed/Thursday's shows. Really liked Wed's. great scenes/dialog. If GH was tighter and had about 1/2 the cast removed we'd get more moments like this. It's the skipping around that's maddening! I was just thinking: Get Valentin on and then? Huh? Where'd he go? It's like they save stuff in the freezer for later!
Maddox Gift to Jordan

I think the ol' "Hospital Serial Killer" is coming to an end. Maddox had those cufflinks..gave one to Jordan. Ergo, unless someone stole it from his office looks like it's him. Which makes no sense. But the entire story makes NO sense. It's like throwing paint at the wall. Just a waste.

These are the scenes that were NOT wasted---and I enjoyed them. Don't faint..just read on!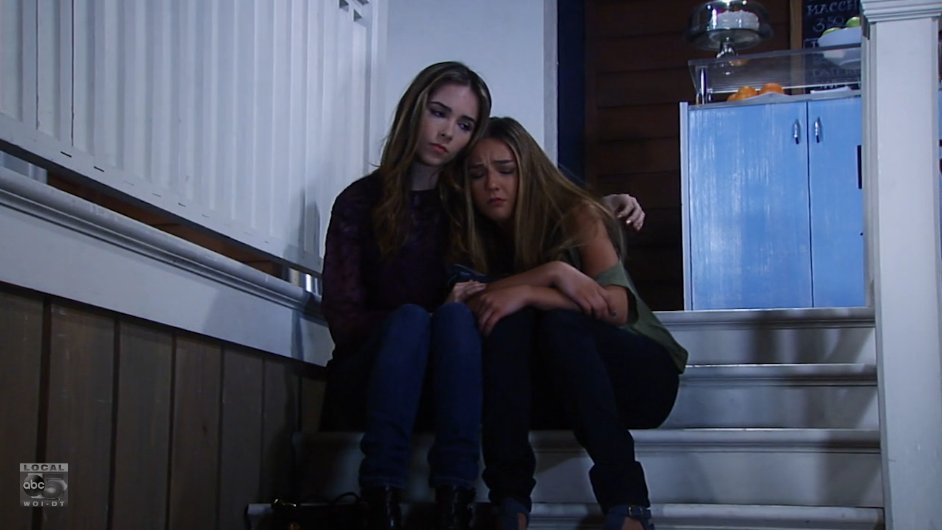 Krissy and Molly? . Who's gonna save you from a drunk dial? Your sister. Who's gonna to tell you you're acting like an ass? Ditto. I thought the scene of the week was when Krissy told Molly off and sat down and bawled. Molly came back!! So perfect. You know you have a BFF like that. You tell her to F off and she shows up with 2 glasses and vodka!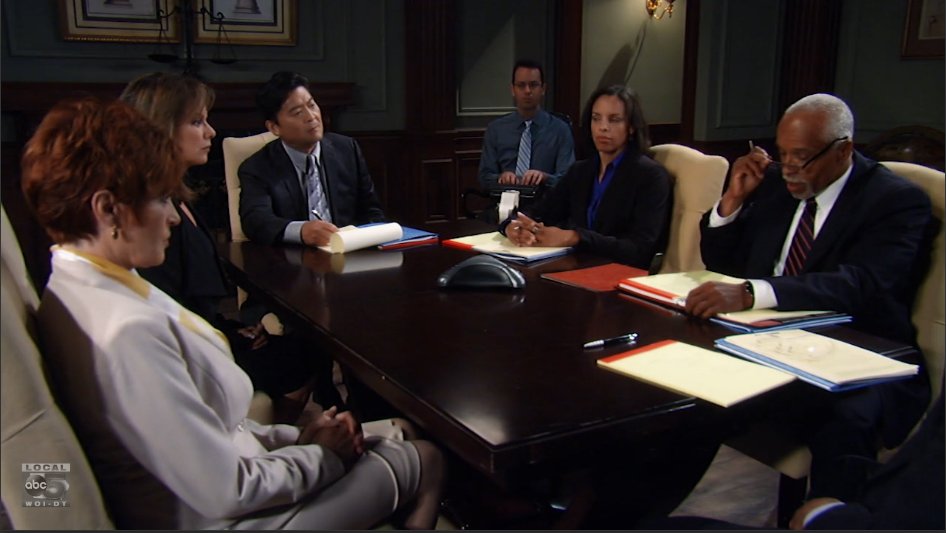 The Boardroom: Looked real...and they showed it on camera. They could have easily said it was all done and just given us the details. Watching Alexis face was so good. Diane did a her part as well. Those two need to be on more together. Just a nice relationship. Anyway, I liked the use of the extras in the room. Olivia storming in was weird but hey, she has to have something to do.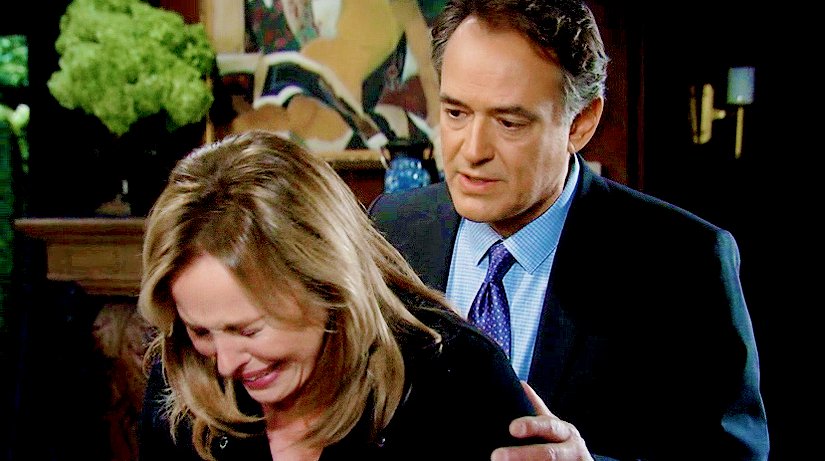 Laura's Breakdown: We know she was yelling at Hayden, but deep down she was yelling at herself for abandoning Nikolas on Cassa-Isle. I was not a happy camper when Guza introduced that whole made up backstory but...we did get a kick-ass'd family from it so? And I also tend to forget just how selfish and self-absorbed Laura was back in the day. She could have totally run outta there and not looked back. Anyway, Genie was superb and Kevin was her 'rock'. Mature relationship--nice kiss.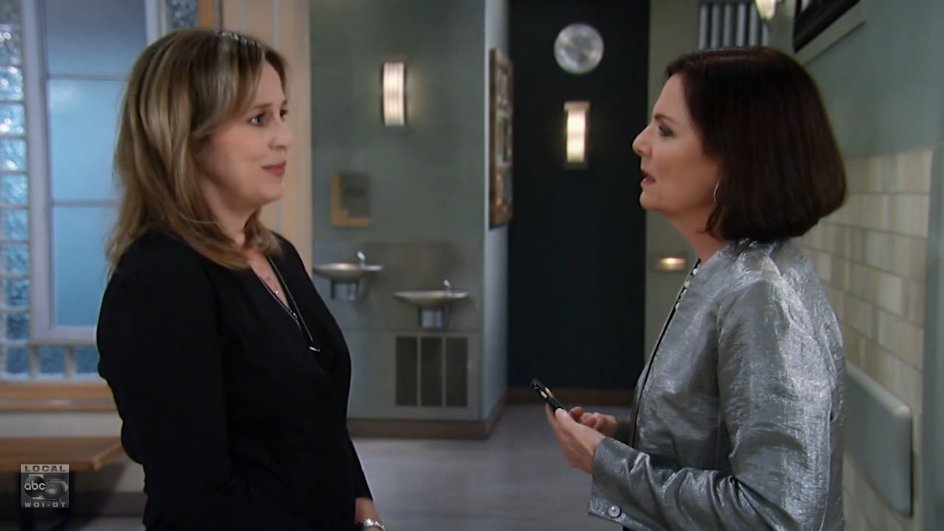 MORE PLEASE!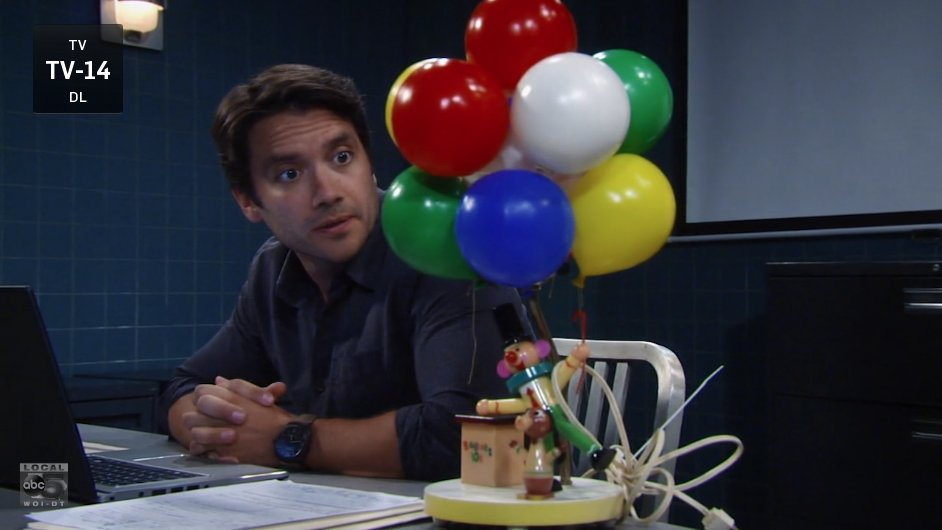 PROP OF THE WEEK: Yep. Flea Market Lamp

See how easy it's getting? I leave for HOLLYWOOD next week (Thursday) so I'll try to get some stuff up if I can about my adventure. I'll be on twitter @wubsnet as well. Alberta is going. Never know who she's going to run into!