Tell me, does Aiden's cookie dough make a good hair gel?

Oh boy. Well, it's my last full week of GH for awhile. Monday is a repeat and I'm off to Greece on Friday. I'll be gone 7 days. Mr. Dave will again take over the blog so you'll have a place to post. Sonya will keep up with the recaps as well so look in the comments for those.
I wanted to go out on a high note for GH -- but here I am. Feeling less than "high note" and more like sad horn.
Ok, I just watched Jeffree Star's Taco Bell Motel video-- so let's get some!! What's your fave?
THE DREWCO Story, presented in Graphic Novel Form:
So, Franco likes YOU more?
You mean DREW? and yah, totally.... sorry, not sorry.
Whatever person with my old face, I'm Drew
Well, you were a homicidal maniac that I hated but now people I love are upset, so snap out of it, FRANCO.
Oh my GOD, FRANCO! You're Franco! Don't make me angry!
Kid. I might LOOK like Franco.. but I'm DREW...so give it up. And PS I don't LIKE COOKIES.
OH MY GOD!! MOM!! He doesn't LIKE COOKIES!! This is SERIOUS!!
So, you called me because Franco doesn't like cookies anymore. This IS Serious! I think you're right. Let's declare him incompetent and put him in Ferncliff..that'll fix him!
SO, there you have it in a WubShell: Franco not only thinks he's Drew, he WANTS to be Drew and do and do all the Drew-y things he missed (mostly Kim). Everyone's fighting to get Franco back and now the plan is that Liz, as his wife can have him declared incompetent due to mental illness or injury and they can stash him until Dr. Maddox makes it back.
GOT IT??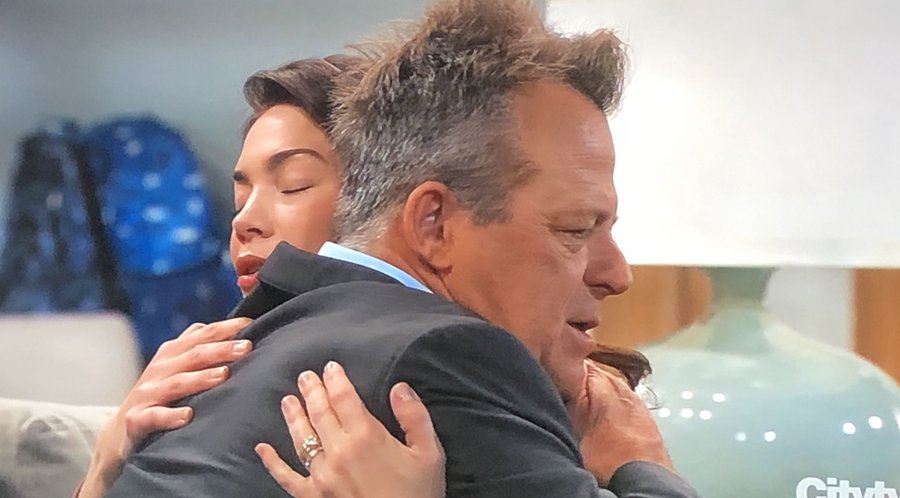 Good Lord, I'm glad you do because trying to report/blog all this is EXHAUSTING. This story actually has some steam and is putting characters together we don't always see plus the bonus footage of NO CARSON. I'm sure Sonny will be inserted at some point but for now, I'm enjoying the vacation from them. There are some bones I'd like to pick however-- and here they are:
Why do you stick to Franco's orbit with this? I mean, let's think about it: I've never seen a soap delve into someone who's lost their memory that would REALLY do what we'd all do. I would show DrewCo going nuts with pop culture, news-- Google.. computer changes yada yada. There's NONE of that. He's not even really bothered about the fact he has no ID or bank account or anything. *sigh* Drew must have given him about $2,000 if he's getting new clothes and staying at the Metro!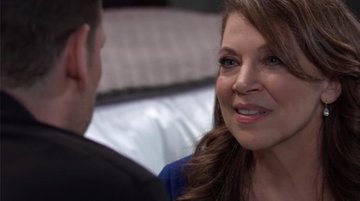 Excellent Part of this? Dr. O.. she's the one that reacted the most like I would have if my BF was running around saying the were someone else. I hope they use her a LOT in this story and think about getting her on contract. God knows we need more comic relief on this show. KG's charm is magnificent and she steals every scene. Also enjoying Scotty with Liz and being all crazed to help Franco. yeah!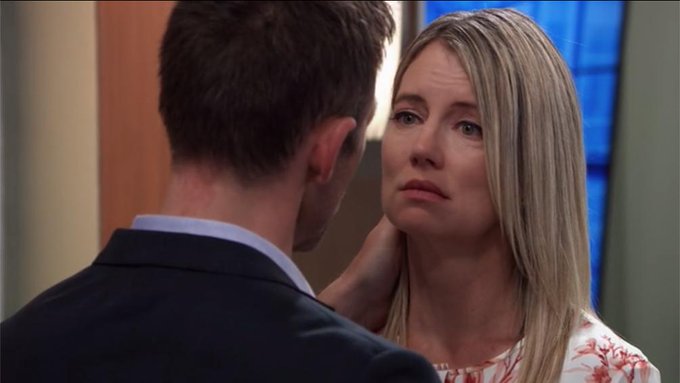 SASHA MUST DIE:

Ok, many of you are like: NO! Not another one of Michael's Lady-Friends. Ok, I know- plus she has her stupid "Secret" So I'll get off it for now. The whole Cassssssandra thing? Don't care. Nina in general? Nope. So, I'll just leave this here. We KNOW she's not going to die-- so whatever. Hurry it up.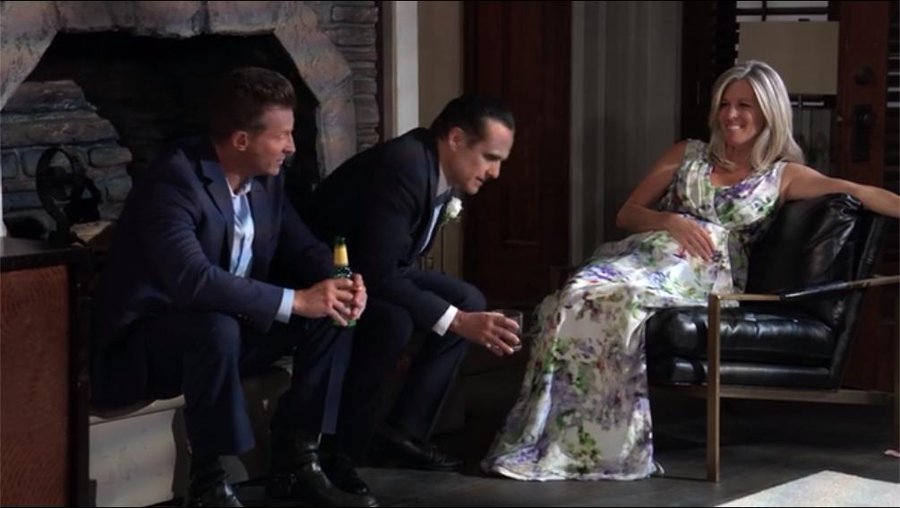 WHAT WAS THIS: The Vow-Renewal. Lord help me..but REALLY? Come on. Even wasting a 1/2 day on Carly and Sonny proclaiming their wub for the 99th time was too much. Yeah, I liked seeing Bobbie (still haven't gotten my Bobbie/Carly talk yet), Krissy and Avery but-- boy was it boring. Nothing happened-- no drama until after it was over when Chase came by to ask about the missing warehouse man. Then Dev had to give too much info to him. Wow. The DRAMA :eyeroll: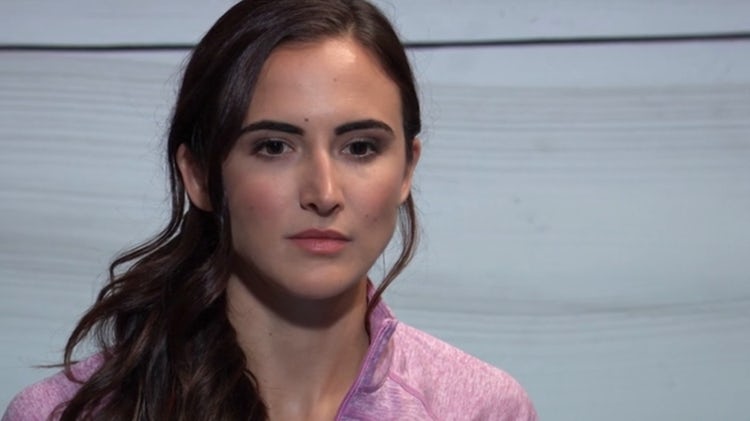 THE KENDRA FACTOR:

Pushed me over the edge. ANOTHER brunette skinny white girl ? REALLY? Nothing against her personally but GH is getting the "Ford Sisters" if you know what I mean. PLEASE HELP ME WITH THIS. We have 99 stories happening and why the ... why why why. WHY. She's obviously going to be tied to the Keifer story. Cripes but I could think of a zillion things I want Alexis to do, and this isn't one of them. Could you maybe GET MOLLY'S STORY GOING and have her in that?? Or a Molly TJ Story as well?? Do we really need this chick??? And..ok, we get she's a personal trainer. I don't need to see her sitting in her sports bra in every damn scene.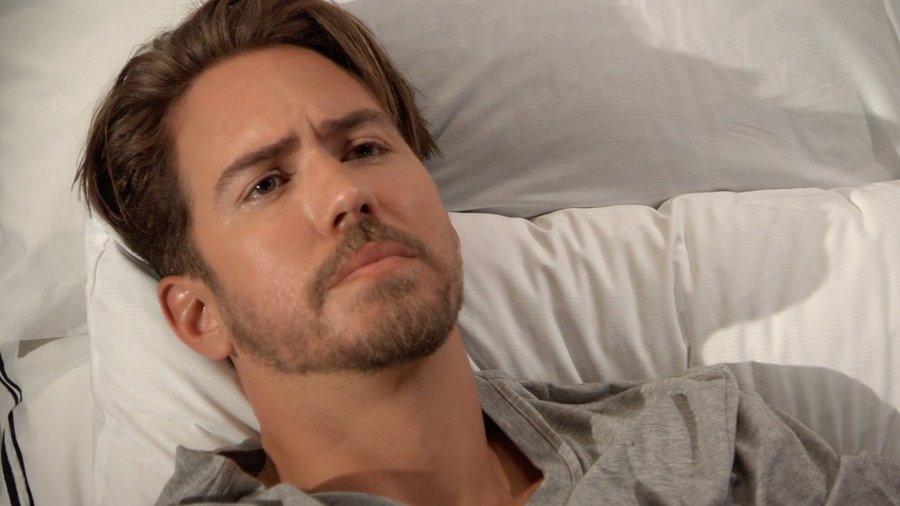 WUBSIE MELTDOWN:

Wow, I lost my ish on Friday with this scene. Now, I love a good 'dream sequence" as much as the next guy. I've really enjoyed them and given praise when they were on. This just got me though. Why? You know I can't stand Peter-- and I was so happy when there was a scene that was finally moving him forward and getting Maxie the info she needs to kick his ass. I bought right into it. I wasn't even too bothered by his wildly over acting because--let's face it, he does it a lot. I knew the MINUTE that Jason walked in it was a dream tho and it just .......UGH. Well, I was mad. The upshot is that Peter isn't telling Maxie about his past and is going to help Shiloh and she's telling her parents she's in wub with him.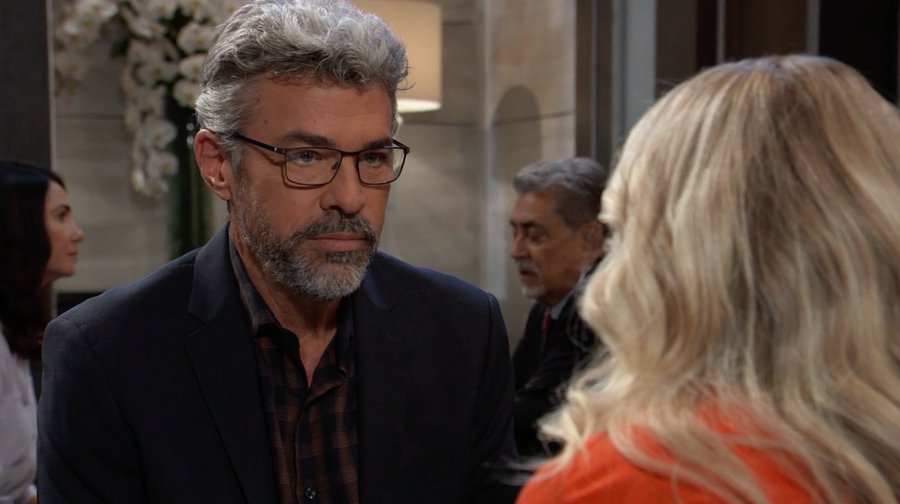 HAPPY DANCE

: OMG! YEAH!! We got to keep MAC at the PCPD!! I think GH heard our pleas!! (I like to think so anyway)-- Felicia's even happy for him--she's all into craft beer nights a the Rib and vegan menus! Plus, he'll be with Robert more. Now pay the man to have a few scenes a week. Thanks.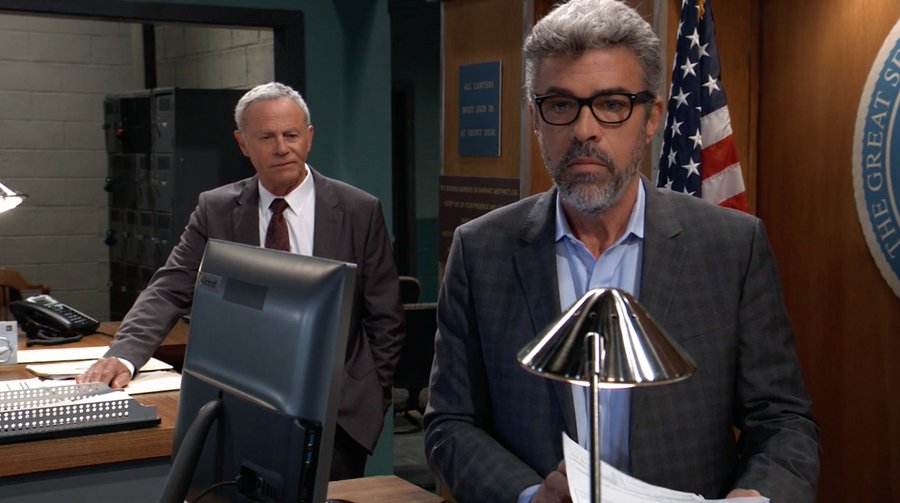 I'm so happy, I'm giving you another photo!!
WUBSHELL WEEK:
Franco wants to be Drew, damn it, not Franco
Liz and Scotty are going to try to get Franco into Ferncliff until his memory is restored
Cam's angry.
Mac took the job of "Chief of Detectives" after Jordan went back to work full time
Curtis got fired from his Aurora job so he's helping Valentin track down Cassandra
Sasha's not getting better, but not getting worse as far as I can tell.
Nina's sad that Sasha is sick
Julian and Kim still seem to be moving ahead with their NYC plans.
Franco is trying to appeal to Kim's emotional side
Carson renewed their vows; Bobbie caught the bouquet
Chase and the PCPD are looking for Barry Z, warehouse worker
Ava got a letter from Ryan
Alexis and Neil seem to be moving towards dating.
Mysterious Kendra (personal trainer) is stalking Alexis..possible ties to Shiloh and or Keifer
Hayden talked to her daughter on the phone again.
SCENE OF THE WEEK

: I make a lot of fun of Burton.. and I usually only see the Borg side of Jason but this scene was exquisite. Just perfection. He teared up just the right amount when he was apologizing to Monica and ...it moved me. Yep. Me.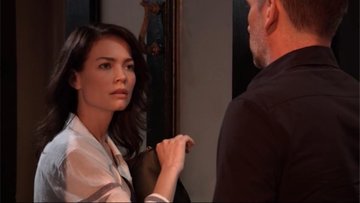 KUDOS OF THE WEEK:

The lighting department. I really loved these scenes-- the light of the setting sun was gorgeous. It also got the mood of 'change'--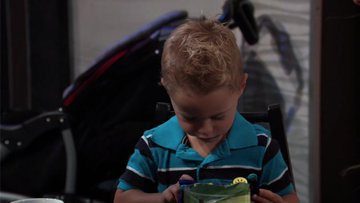 GROWTH SPURT OF THE WEEK:

Good Gravy, last time we saw James he was a head in a blanket. Now, he's all ready for preschool and programming an iPad!

That's about all I have. I'll be here Tues-Thursday if I can, I have a lot of traveling prep to do! Hope you had a good week and your Sunday is the best. It's been so perfect here, in the 70s with no humidity, I've been a happy girl!
Photos thx to: @Redbil and @SoapJenn