WELP. Franco ended up with the dog collar on. Fa La La La La... He hallucinates Sam coming into the room. She talks about how he made her think he raped her..yada yada. But it's hollow because she's not real. She also tells him Tom is free to rape again thanks to him. Then, Hallucination Liz comes in.
I'm not making this up.
THEN he talks to Hallucination Franco.
I guess Sam was hallucination past, Liz was present and Franco the future.
Liz went to visit Heather. She wants to find Hayden's mother. I guess--um... she'd know. Anyway--Naomi's sentence got COMMUTED and she's not in jail anymore. Shocker. Heather tells Liz Franco is basically evil.
Alexis and Jules would be so fun if that whole abusive "I"m going to kill you crap" didn't happen. I really like WDV and NLG. Oh, Julian tells her he's going to move into her house.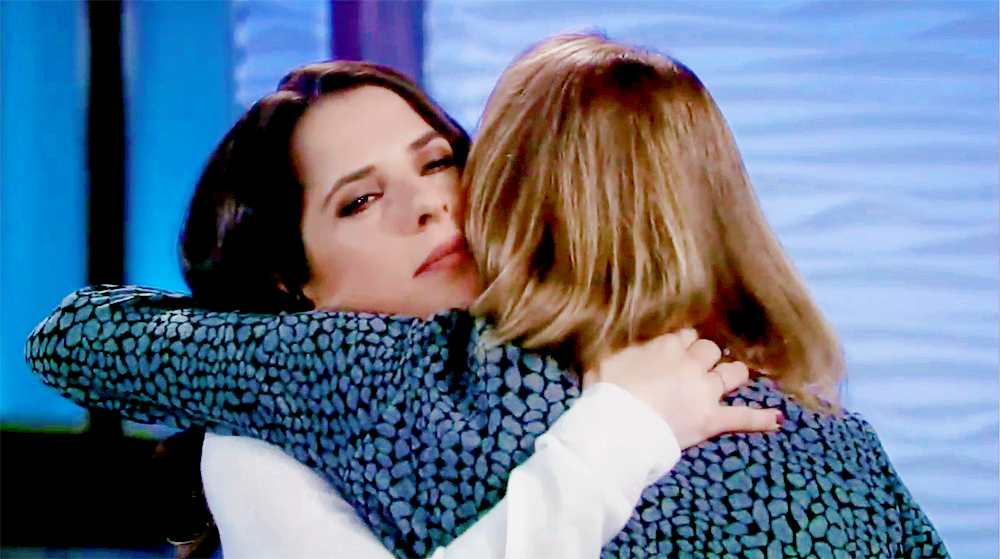 Sam's baby shower. Monica was there!! BUT, then Monica says "I have to check the kitchen" THIS IS AT THE METRO. Why would she have to check that out? Anyway, Monica gives Sam Alan's old pen for a momento for the baby. Alexis got a cute motorcycle rocking horse for her and Maxie brings out a 'reveal cake' which Sam doesn't want. Maxie is sorry.
Kristina is moving out of Alexis' house. Alexis looks worried. Probably because she knows she'll drink 24-7.
Jason and Sonny have a spat. Jason asks about the Chinese Mob..Sonny says before his time.
Sonny's like TELL ME WHAT YOU ARE WORKING ON.
Jason goes NO I WON'T
wow...trouble in SaSon land.
Oh nope. Jason caved, told him Julian may have 'bombed his own car" Sonny's mad. And Sonny says he's going off to KILL JULIAN.
Because....it's never going to end, people. NEVER
Sam and Jason do cut the cake at the end but the show ends before we know. Because, GH.