ANNIVERSARY WEEK
This week was a treat for TWO reasons...one is the above giant cast episode and...the other is
RYAN CUT OFF HIS OWN HAND!!! And yes, I'm just tickled with that gruesome detail. Not only is it PERFECT for Ryan's psyche--it's also a nod to James Franco with the whole Arm being cut off in that movie.:giggle: Did the writers mean that??? Not sure, but I do love the easter eggs when I find them!!
So, we are having finger sandwiches today!!
The gals...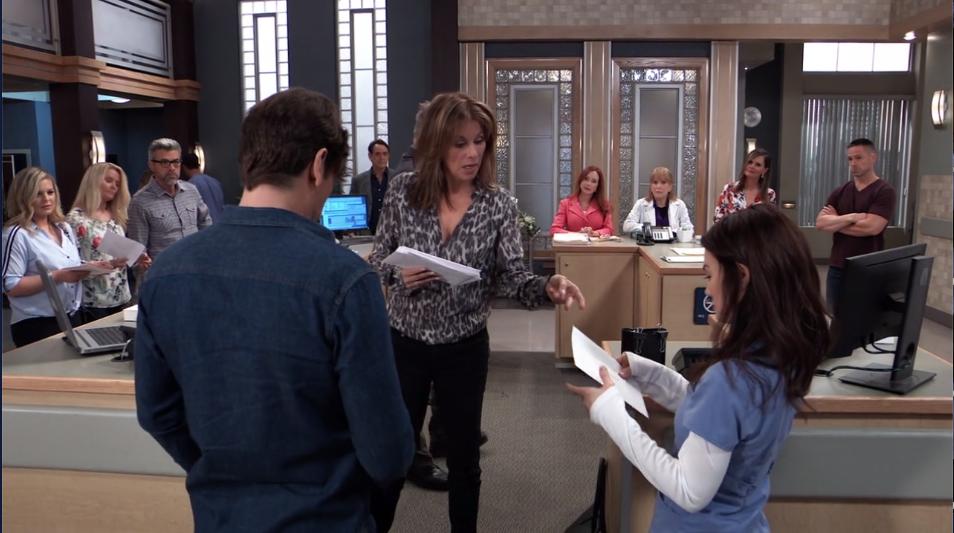 GAIL'S WILL: As a stand alone episode, I'd rate this a sold B. As a stand alone episode about Gail, I'd rate it a D. The gathering of the envelope holders was unique and who am I to look Leslie and Monica sideways?? It also put some great characters together and talked about the hospital before the remodel.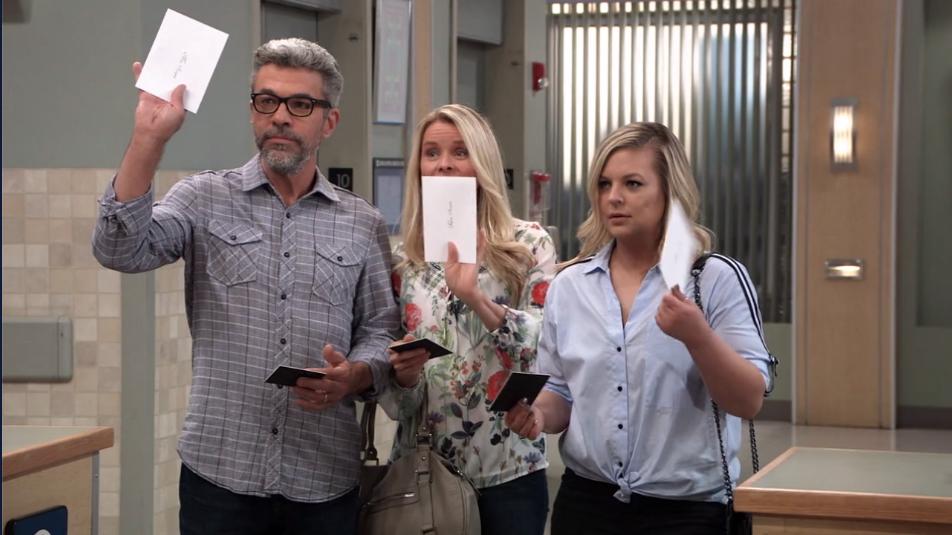 Great family opportunities....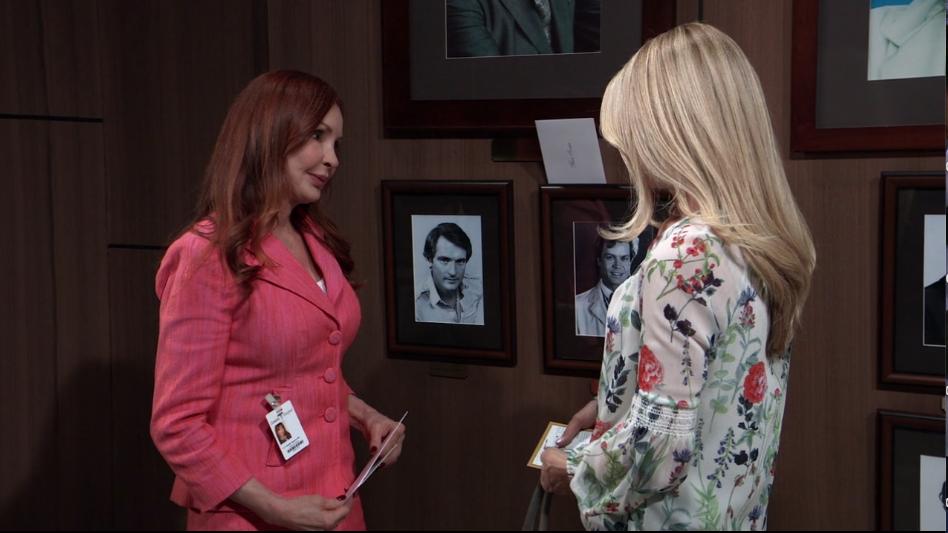 The Wall of Photos and BJ story....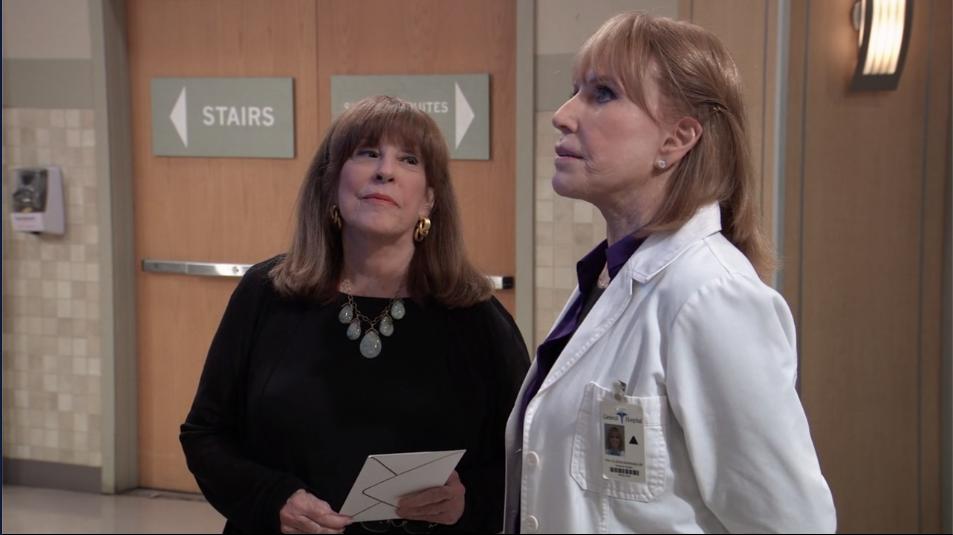 Some old Monica and Leslie banter....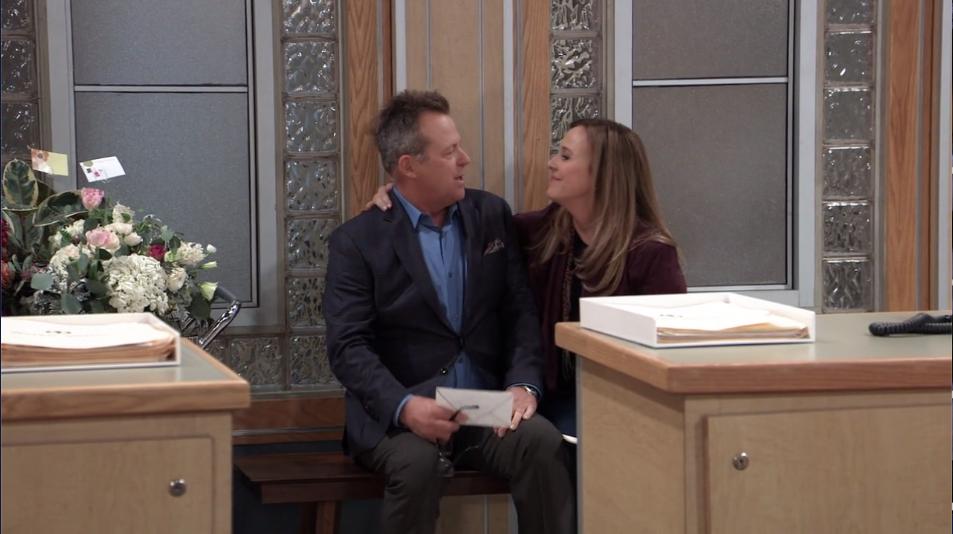 A little Scotty Laura nostalgia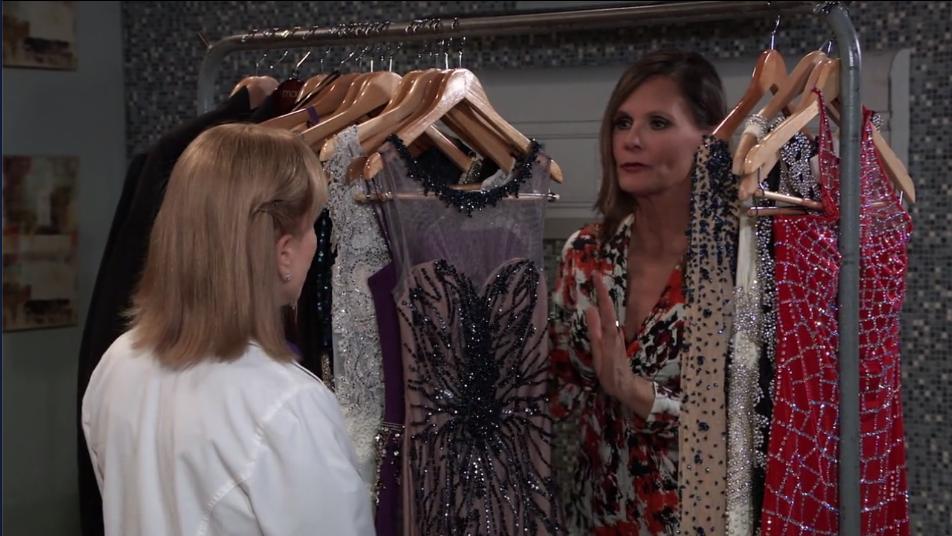 And even this unexpected Monica-Lucy-Alan exchange...
THEN, SOMEONE ATE SOME DAMN MUSHROOMS BECAUSE...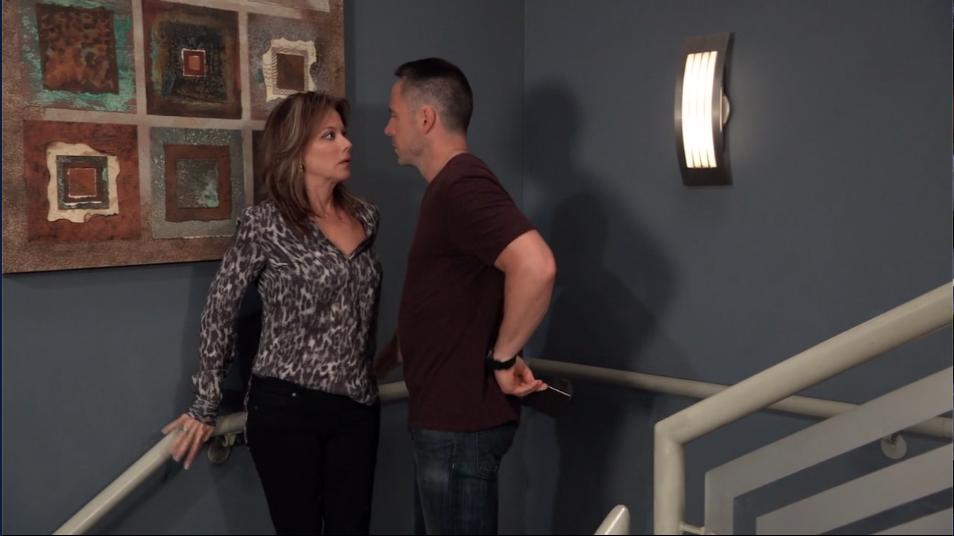 What in the HELLO was this?/ There was NO reason in god's green earth Julian needed to be on. Hell, Alexis could have gotten an envelope I guess, but JULIAN?? Gail would want Alexis to be with a guy that tried to slit her throat? Oh, okay...and then that brings us to CarSon. I suppose that I could see Carly being with Bobbie (barely) but SONNY?
SONNY CORINTHOS? The guy that made Gail's granddaughter strip in his club and addicted her to pills? Someone SCOTTY HATES WITH A PASSION? UGH!!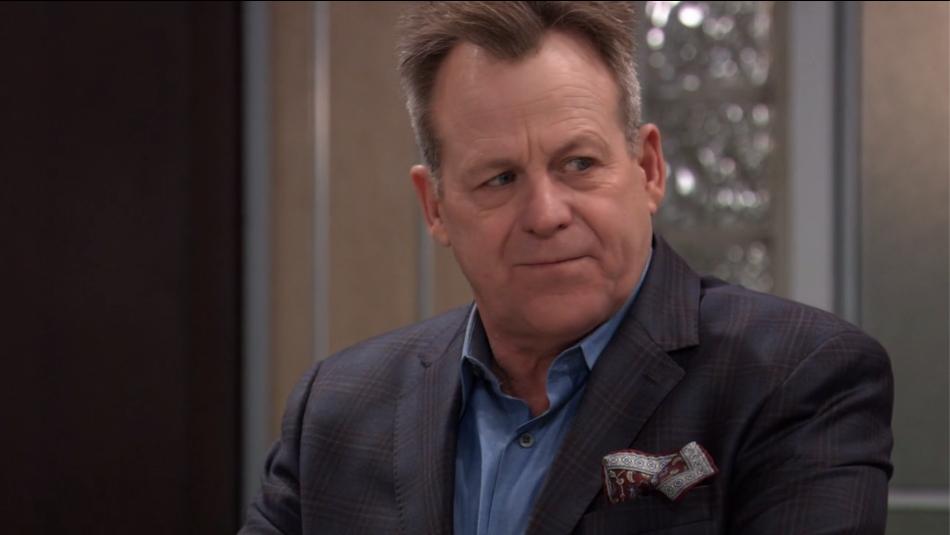 There were some flashbacks of the moments mentioned during each little synopsis, and a hint as to which couples belong together forever and ever...but guess what? THERE WERE NO GAIL FLASHBACKS! Let that sink in..THERE WERE NO GAIL flashbacks.
Now, I guess the use of old GH footage costs money because you have to pay residuals to whoever is in them but DAMN son, PONY UP!!! This is a memorial, right? Showing a photo on a wall is..well.. cheap.
Ok, got that over with--here's to the rest of the week, but first our commercial interruption: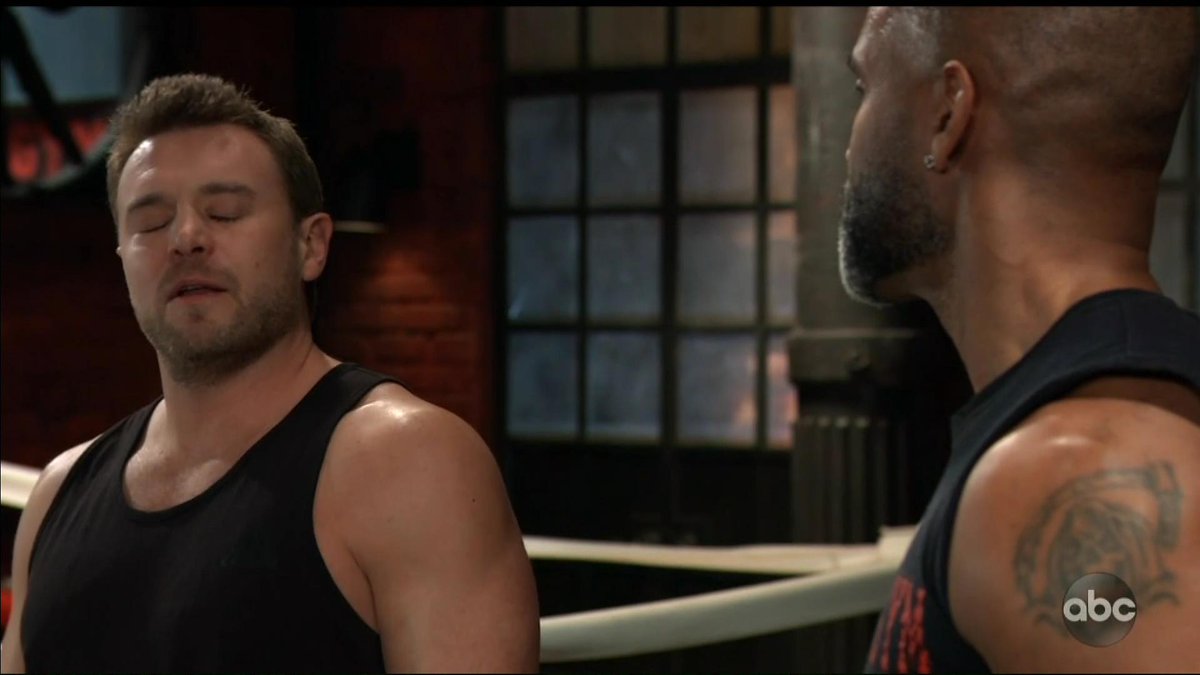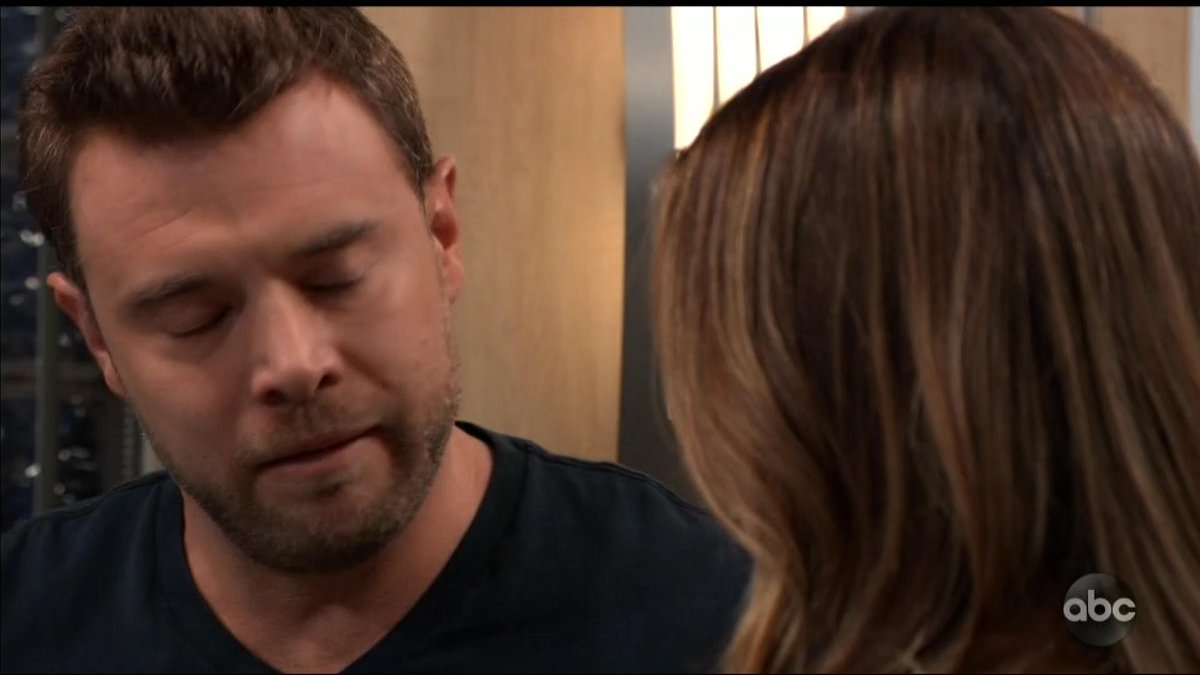 Maybe if I close my eyes, it will be 5 o'clock and I can just go home....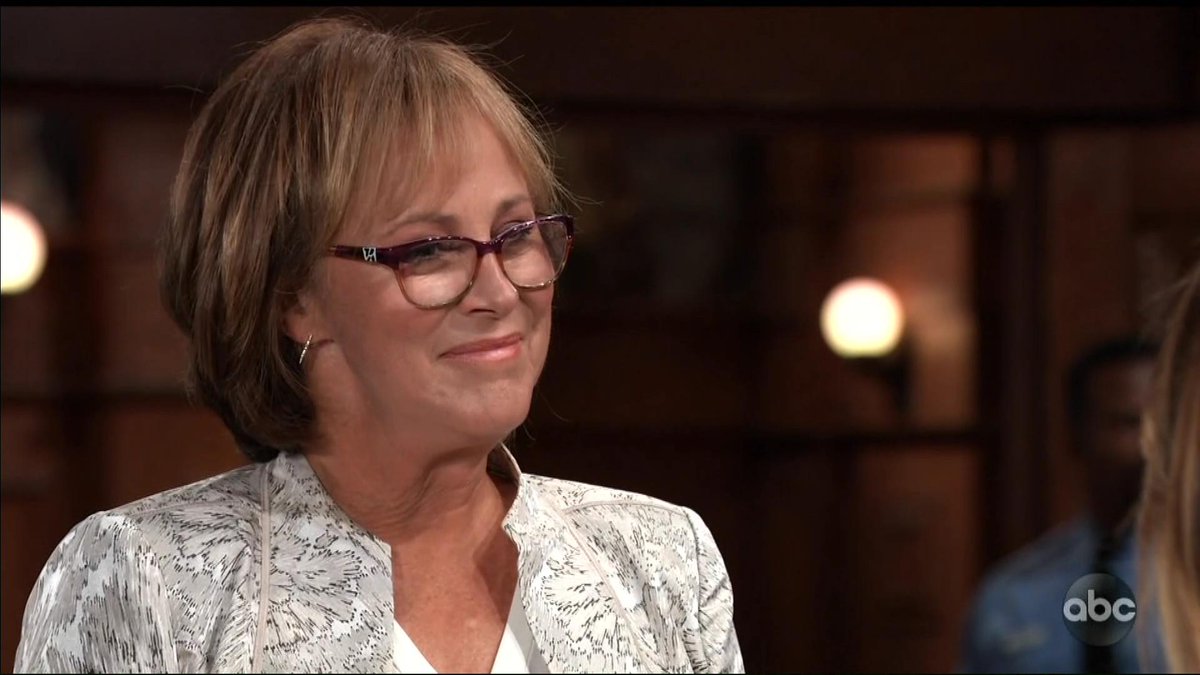 Nice to see Nora! Must be Carolyn Hennessy has something else going on??? I liked the interaction between she and Mar-go-go about Llanview and Pine Valley. She and Lucy convinced Kevin to plead not-guilty and Laura got him out on bail! She will be back for the trial. Can I hope Bo visits with her?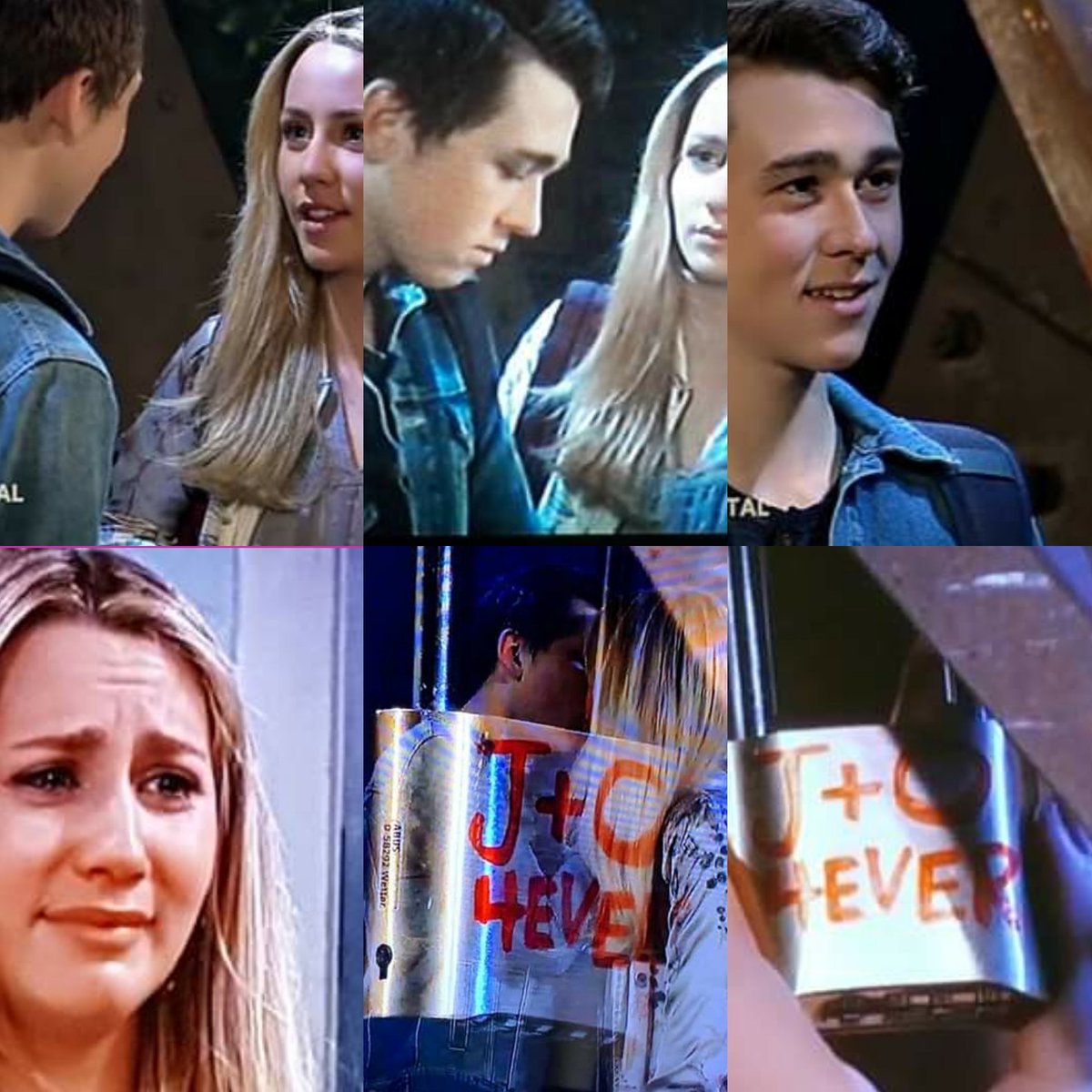 MONTAGE of Cancer STORY by @Simply_Cyrus007
OSCAR'S DYING: Oh yep, he's a gonner. I think I told you all that eons ago. It's such a soapy thing to do. Such a "Young Adult" tear jerker, who could pass that up? Plus, Jordan needs a kidney!! Anyway, JossCar are on the bridge, putting their lock on, having a grand old time and down he goes. Listen, don't peg me as a mean, heartless kill-joy, ok. This is how I like my soaps. SOAPY. Oscar's impending death hasn't been soapy enough for me so far. The kid has basically been the vision of health save a seizure or two.
NOTE: Story missed in all this? The Cult Culb should have taken over long ago with their own 'cure'-- fighting with Mama Bear and the town to have Oscar get some treatment. Would have done a lot more for the Cult than has been done so far. It could have looked like the tumor hadn't grown any more then this all happen. Just a thought.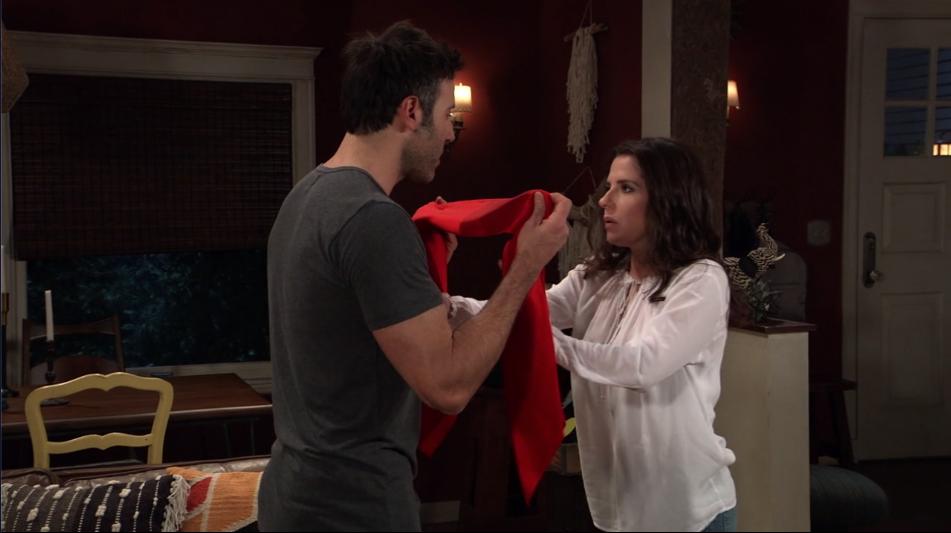 Here, just trust me...put it on.
Um.. well..I ...
Really, trust me..it's only a blindfold, what could happen?
Not sure--Plus, it's nothing but a little kinky..
So.. that makes it better!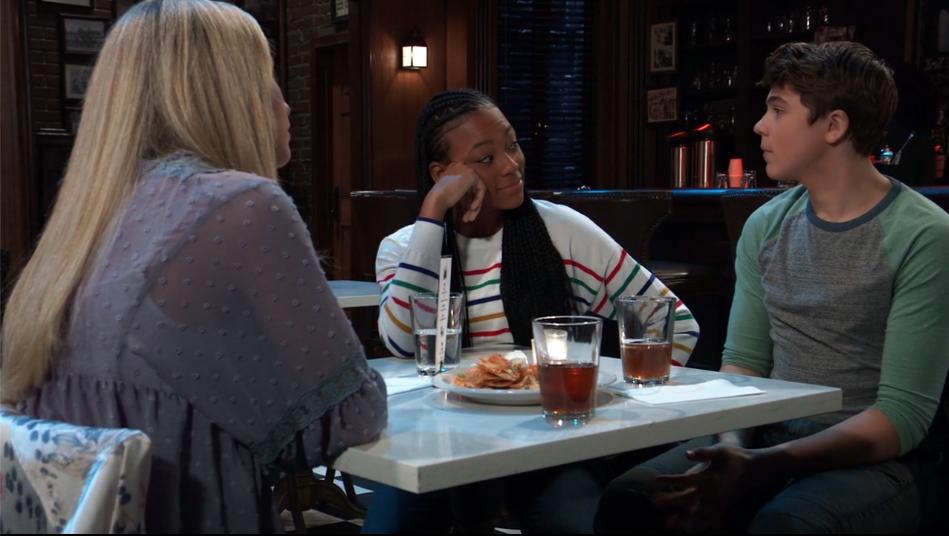 You guys need me here... ya'll so boring.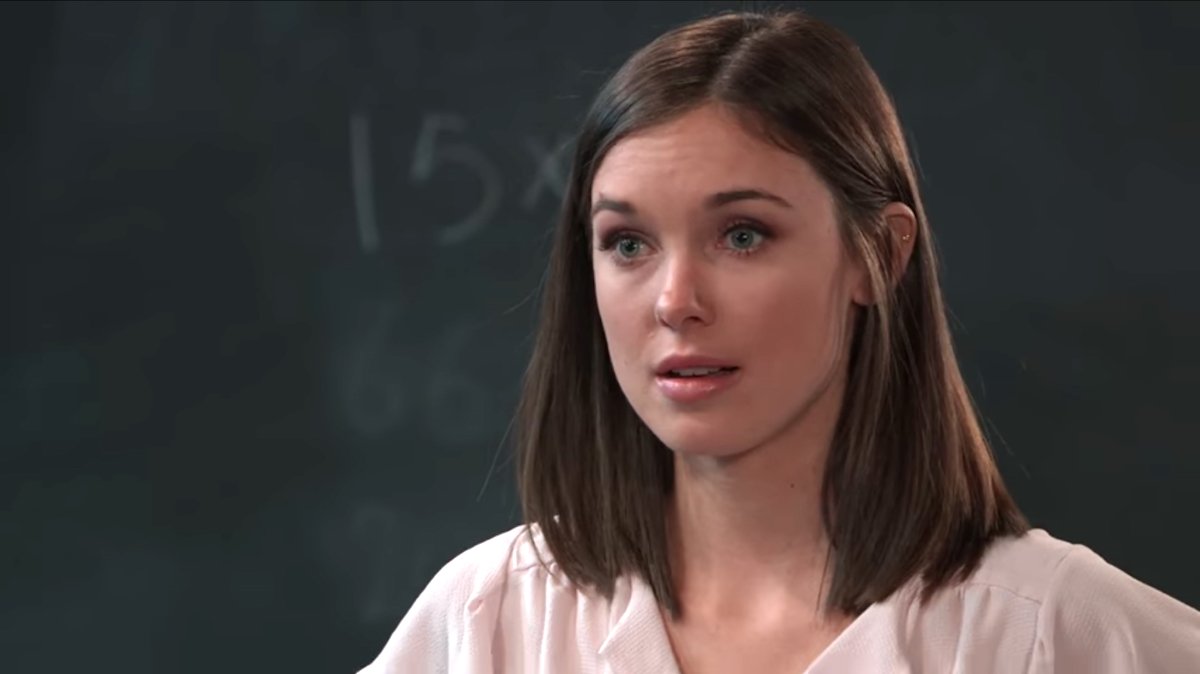 FIRE THE TEACHER: I'm giving Kudos to these scenes. I really loved Valentin in bitch-mode and Nina of course did a great job too. Willow was out of line when she got in her face--but hey, she thought she was leaving town! What teacher hasn't wanted to tell some parents off? The meeting at school was true to life--union rep, principal-- and the heated exchange. I thought it was hilarious when Willow said "sure Charlotte can go into the gifted and talented program" and the principal was like: Nope, that's shut for the year!
The talking to Willow got after Val and Nina left was also true to life.Willow's been teaching a year she said, ergo she doesn't have tenure yet. They could let her go in a heartbeat if anything else happens.
NOTE: Now that Lulu's running off to Paris, Val needs to put Charlotte where she belongs; Private school. You know she hates townies as much as Spencer does!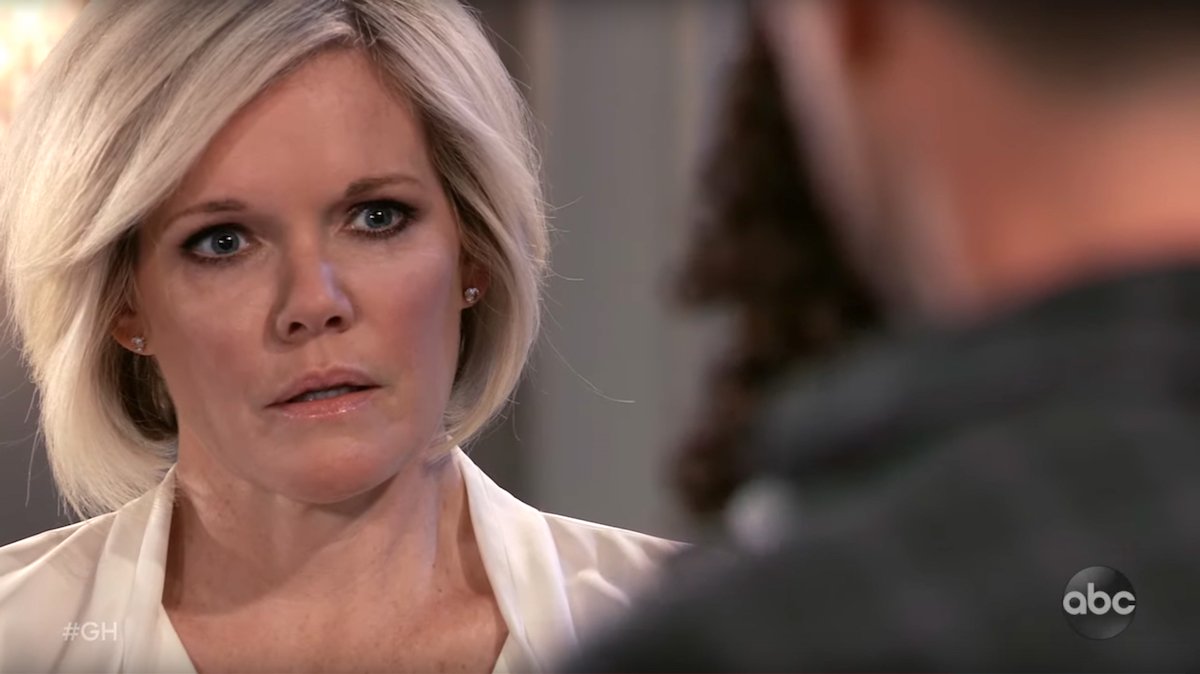 His hand is missing, Julian... that means one thing. I'm going to find his other hand around my neck soon!
HANDS DOWN: Never before have the Mounties been mentioned in such great scenes!! WHOO HOO! Ryan cut his hand off to get free of something...and Jordan and Ava know it probably means he's still out lurking. Laura knows too. Question is: WHEN will he pop up!!? Will "Kevin" all of a sudden start wearing gloves and we'll be all "OMG WHO IS THAT"?? Squee!! Can't wait.
Ava being paranoid and having a gun and locking herself away is also a good touch. Julian moving in, even better. Love the Jerome Sibs!!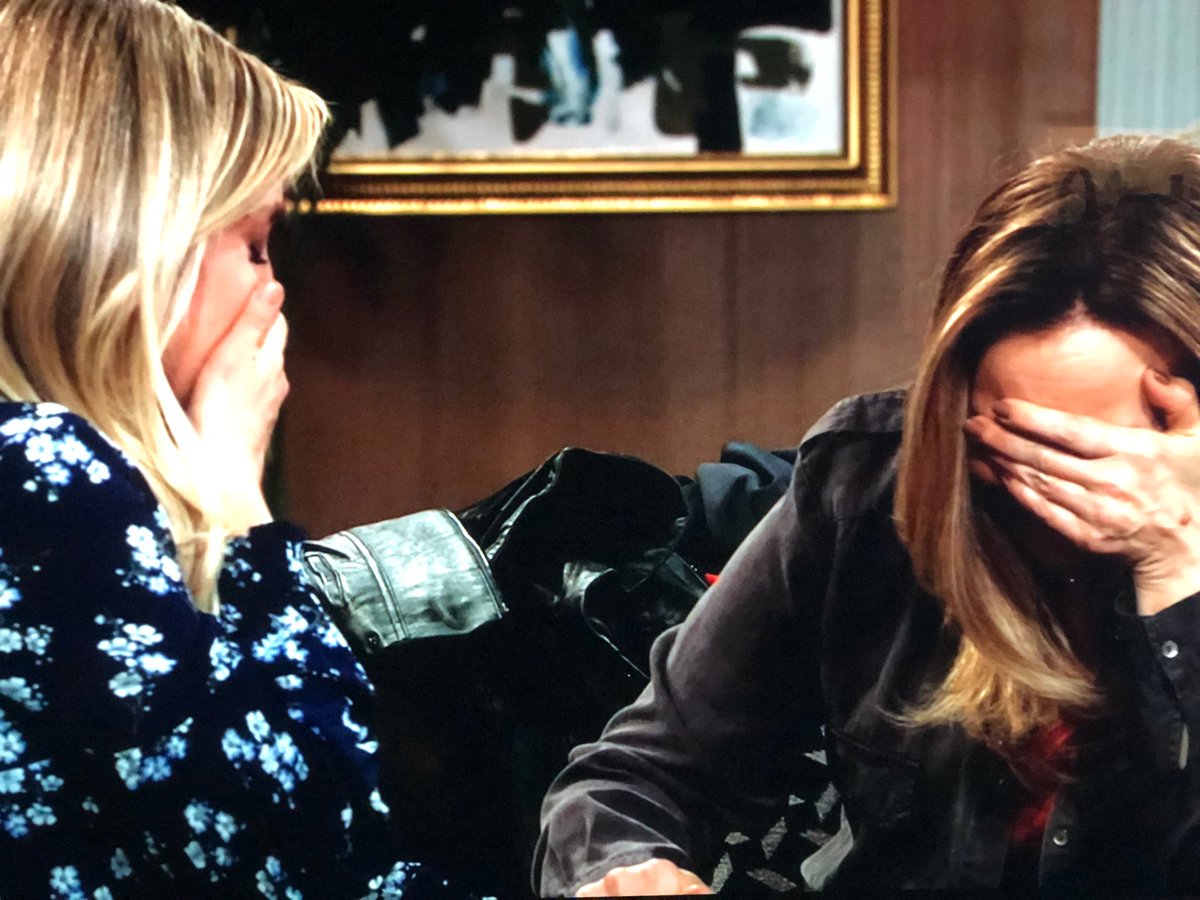 Lulu... did you.. Did you Really?
I"m sorry MOM!
I told you the waterproof mascara is on the left of the vanity!!

DASHER DANTE: Lulu broke down with Laura and they talked about Dante leaving. Why they played that whole Dante thing the way they did is beyond me. Not having him tell her more was just not right. Anyway, Laura encourages Lulu to leave town, take Rocco out of school and flee to her flat in Paris. Geesh! That's not facing facts is it?? Oh, and Charlotte? OH WELL!! lol...see ya! Maybe she'll bring her back another doll like Gram did.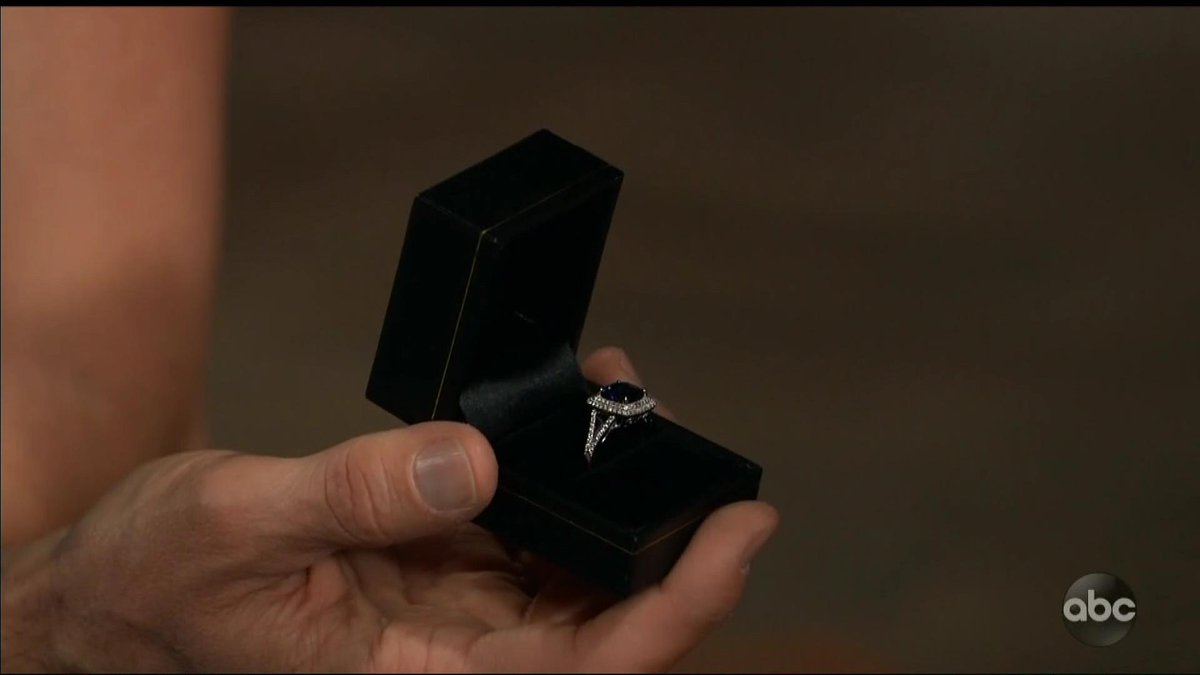 WUBSHELL WEEK:
**Finn is going to propose to Anna
**Lulu's off to Paris
**Maxi chose to go out with Peter instead of Chet
**Finn wants to propose to Anna
**Oscar's in a coma
**They found Ryan's hand at Niagara-On-The-Lake
**Ava's got a gun and 4 cases of gin
**Gail gave her friends a scavenger hunt and confetti
**Lucy tries to help Kevin find a new house
**Nora tells Kevin to plead Not guilty. Laura pays his bail
**Valentin and Nina didn't get Willow fired but she's on notice
**Jason tells Sam never to let Shank near Danny (he doesn't care about Scout)
**Shank blindfolds Sam.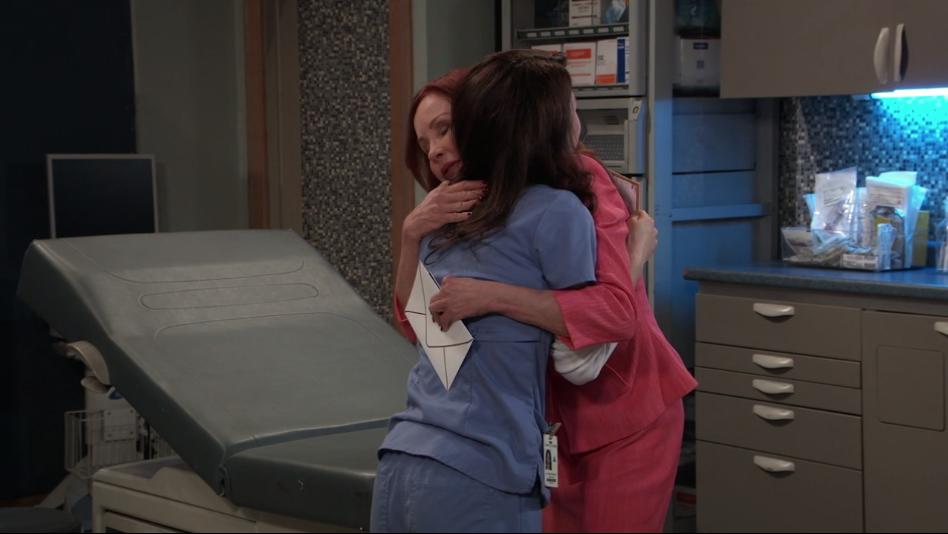 SCENE/FLASHBACK OF THE WEEK: Bobbie and Elizabeth. That was a poweful story and not mentioned a lot. Having Liz tell her she was one of the reasons she became a nurse was wonderful.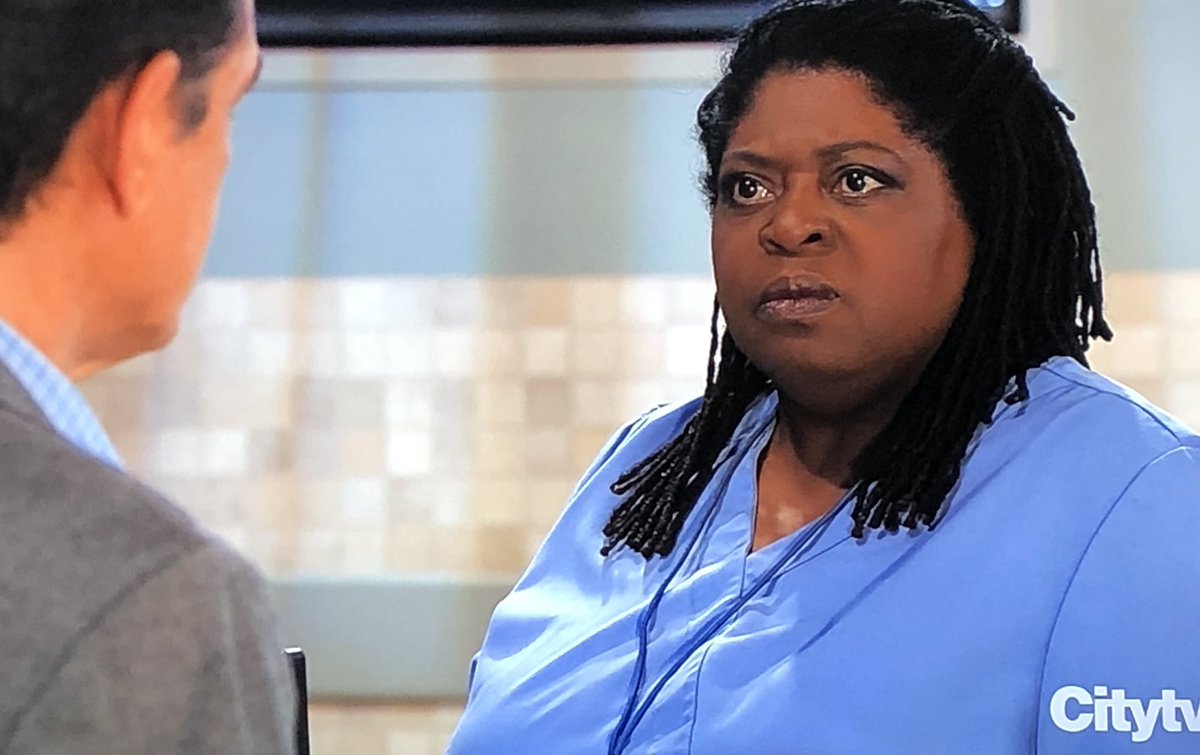 FACE OF THE WEEK: Epiphany had NO TIME for Kevin... NO TIME!!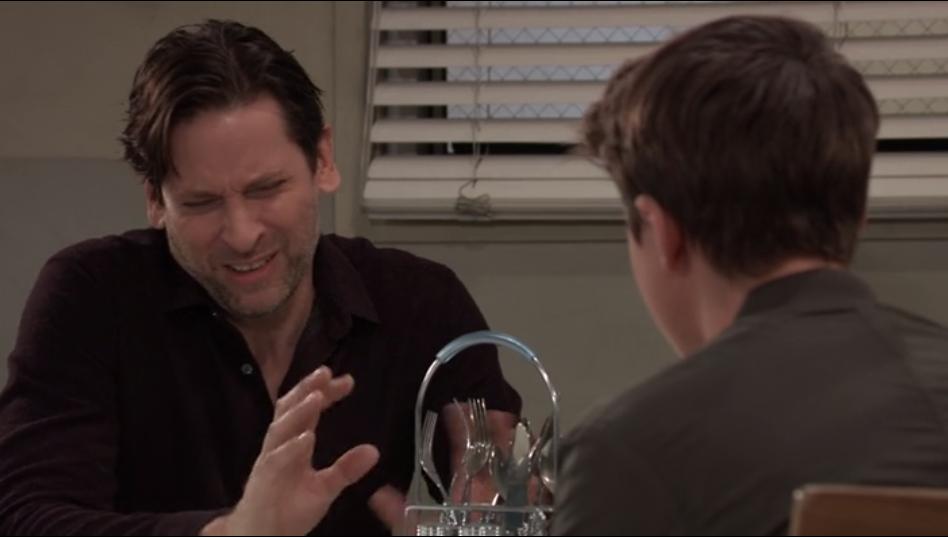 GIANT SCREW UP OF THE WEEK: Um, sorry but having Franco talk to Cam about women and sex-- NOPE. NOPE. I get the whole 'redemption' thing and hey, I love Franco but this? WAY over the line. He's a freaking women murderer-- even WITH the Tumor. He also kidnapped a baby after the tumor so-- yeah, THAT'S A NO.
So, that's that... I did like parts of last week. Glad Oscar is finally dying because he needed to either get better or get out. Loved having Epiphany on more. Loved seeing Chet, and I think he's getting better as an actor. Lucy's on a lot too! We shall see how the Oscar thing plays out an also the Nurses Ball coming up. The Cult story is not doing it for me yet. It was just not set up right and no continuity. Just choppy choppy. You also know I'm waiting for ONE-HAND Ryan to show up again and just start cutting the cast down one--by---one!!