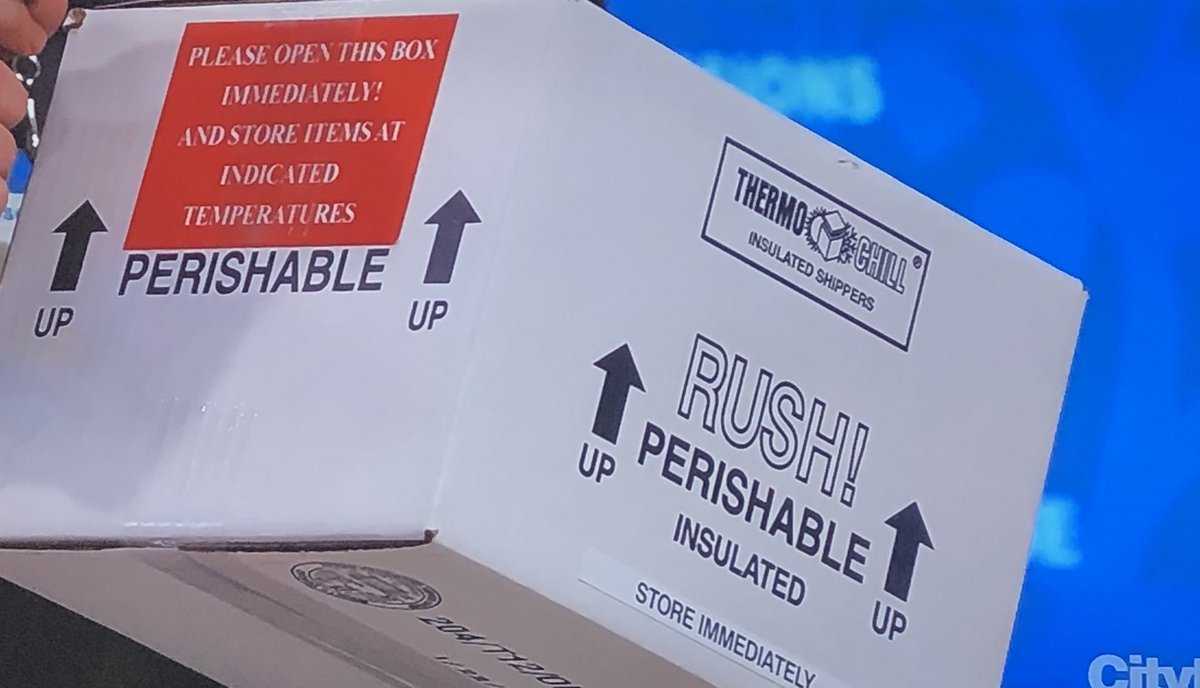 Land Shark

Scene: Kevin and Laura at home.
Doorbell Rings...
Kevin: Who is it?
Guy: Um... Special Delivery
Kevin: Who?
Guy: Um... Candy Gram...
I would have DIED!! HAHAHA, Ok, so we KNOW that wouldn't happen but what more do you want in a week that gives you a FROZEN HAND IN A PRIORITY PACKAGE??
Not much..and it was on a Monday !
You know we are having popcicles today..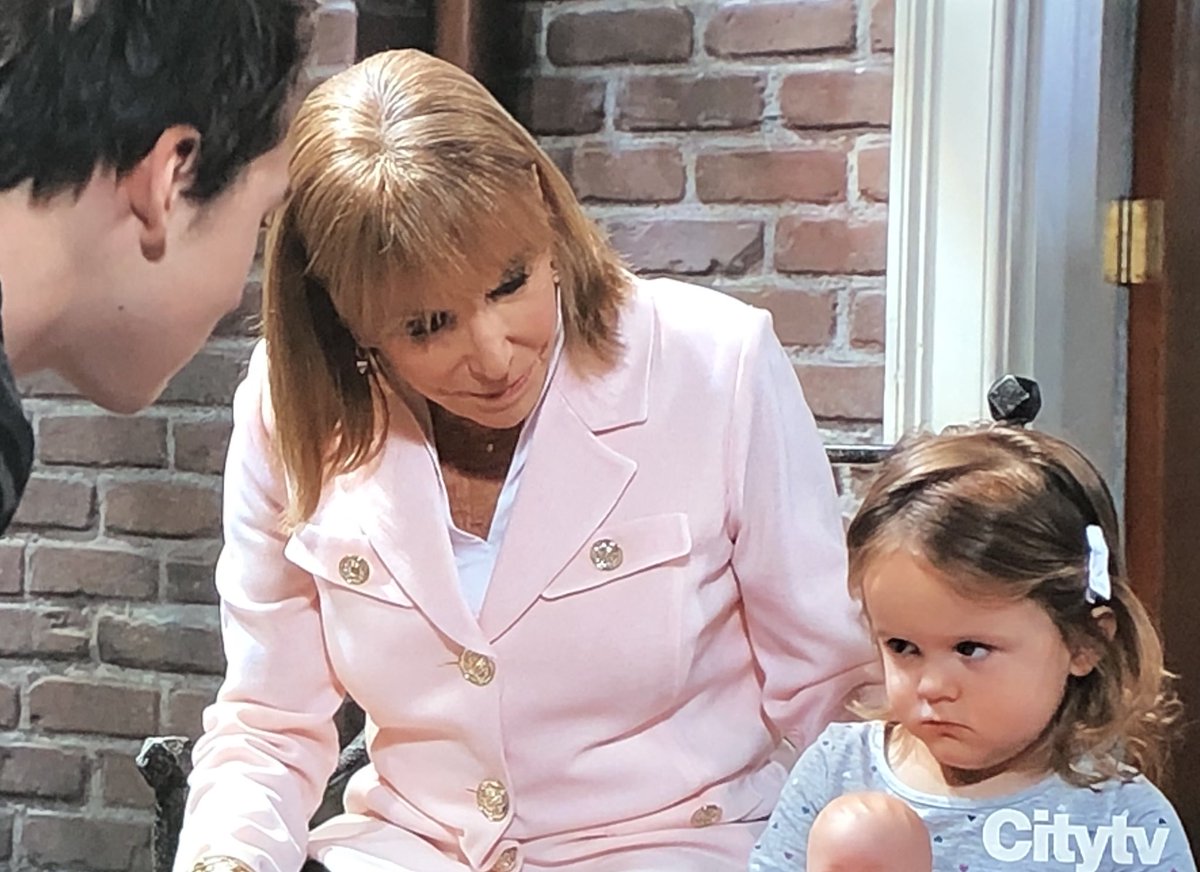 Gram?
Yes, honey?
Why couldn't Oscar have been here dying for month? There's so many people around and Aunt Olivia is making Pasta all over. It's sad, but happy at the same time.
Oh, sweetie, I don't know but we're here now..
Ok, but Dolly knows you won't see us again until Thanksgiving
And that up there is the ESSENCE of this whole story. The Oscar scenes this week and last were superb. Going to the Q house just jump started life for this. He's dying next week (*Spoiler Alert) and this goodness will be over. I also have to hand it to the dialog writers because making Oscar the stronger one and more calm in the whole situation didn't tax the 'acting' too much (if you know what I mean). The scenes were poignant, sweet and sad. Hard to pull off. I'm just going to leave these here: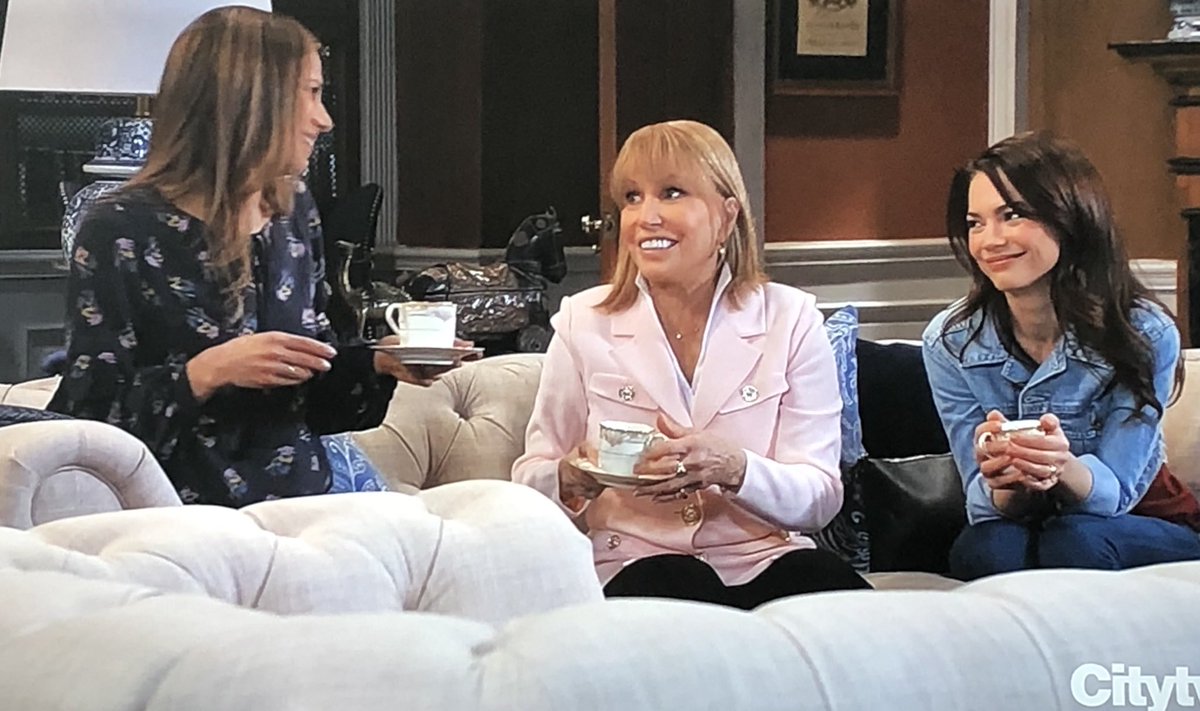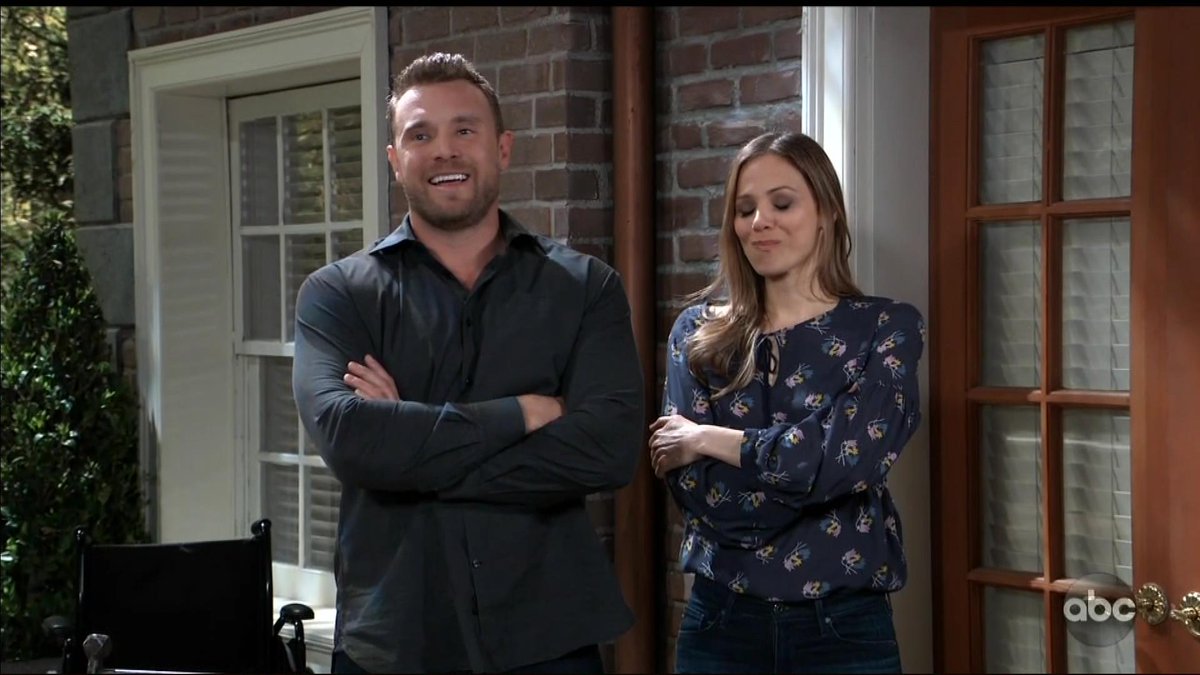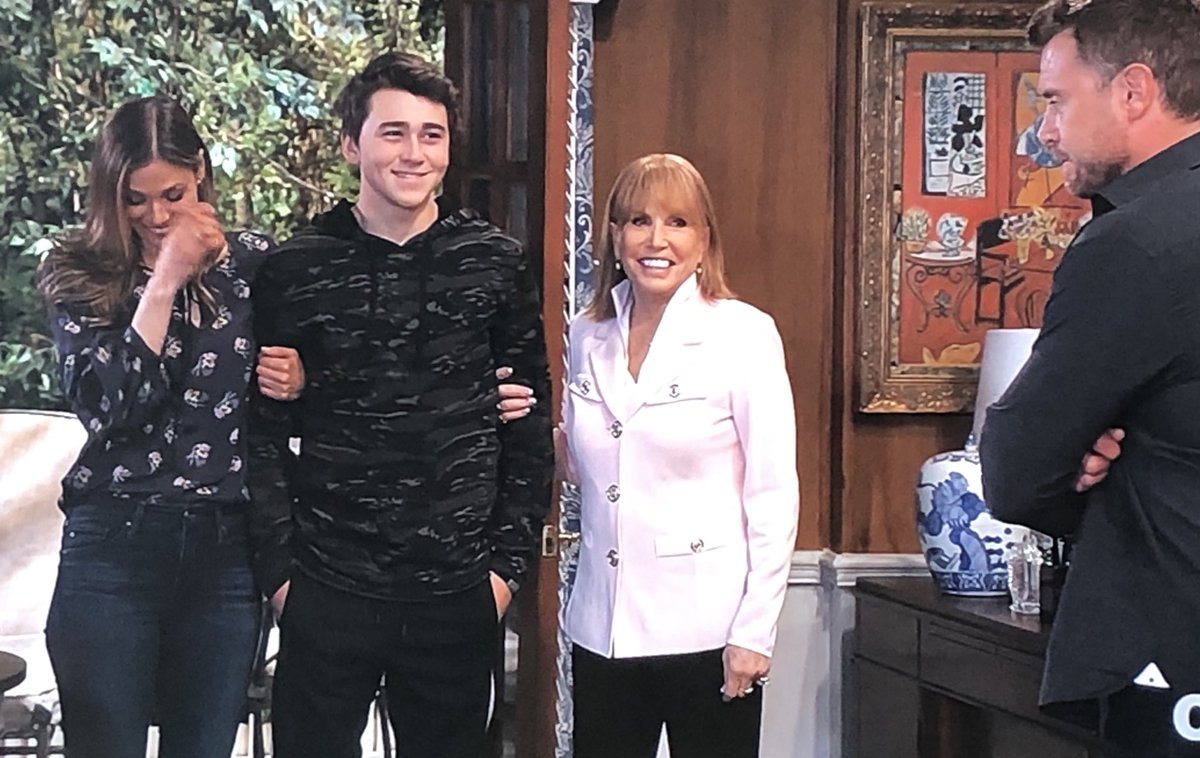 Edward's Poker Chips!
Olivia's Pasta!
Smiles all around!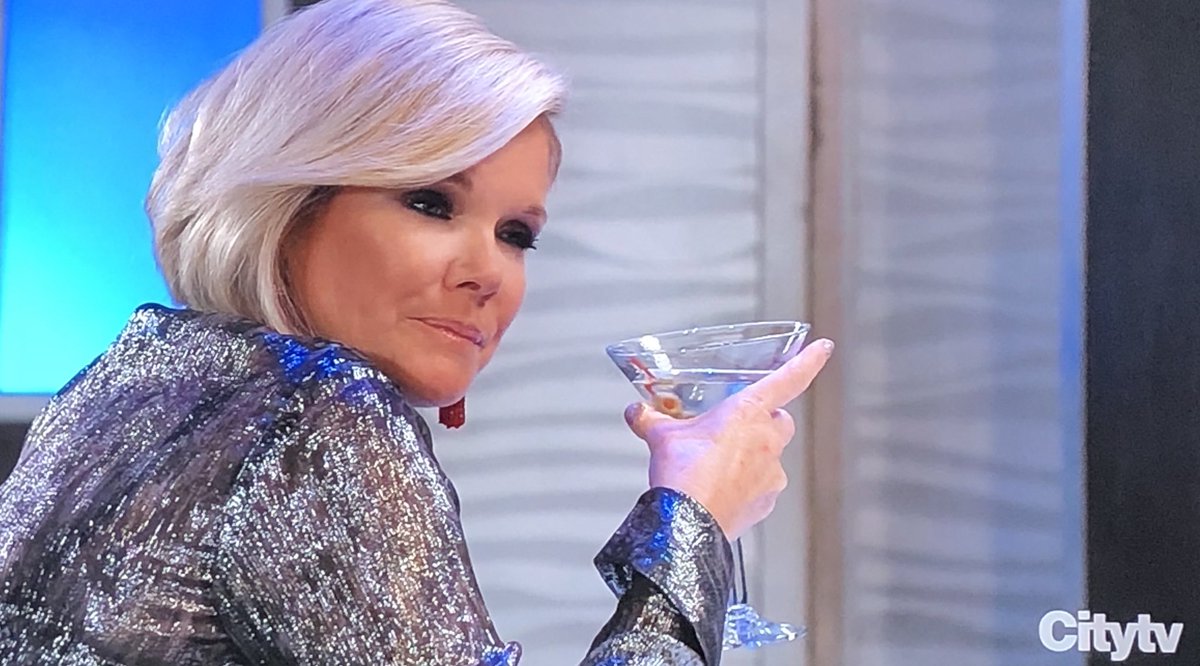 Oh, Kevin..do I have a plan for you....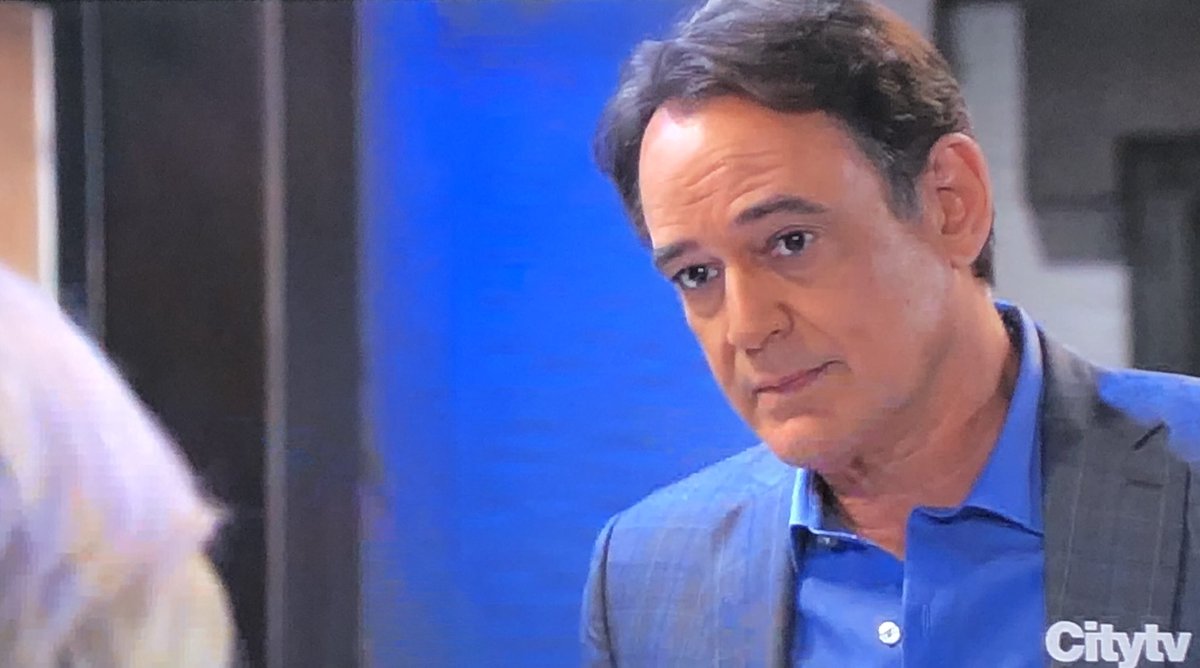 Am I going to like this or are you going to eat me alive?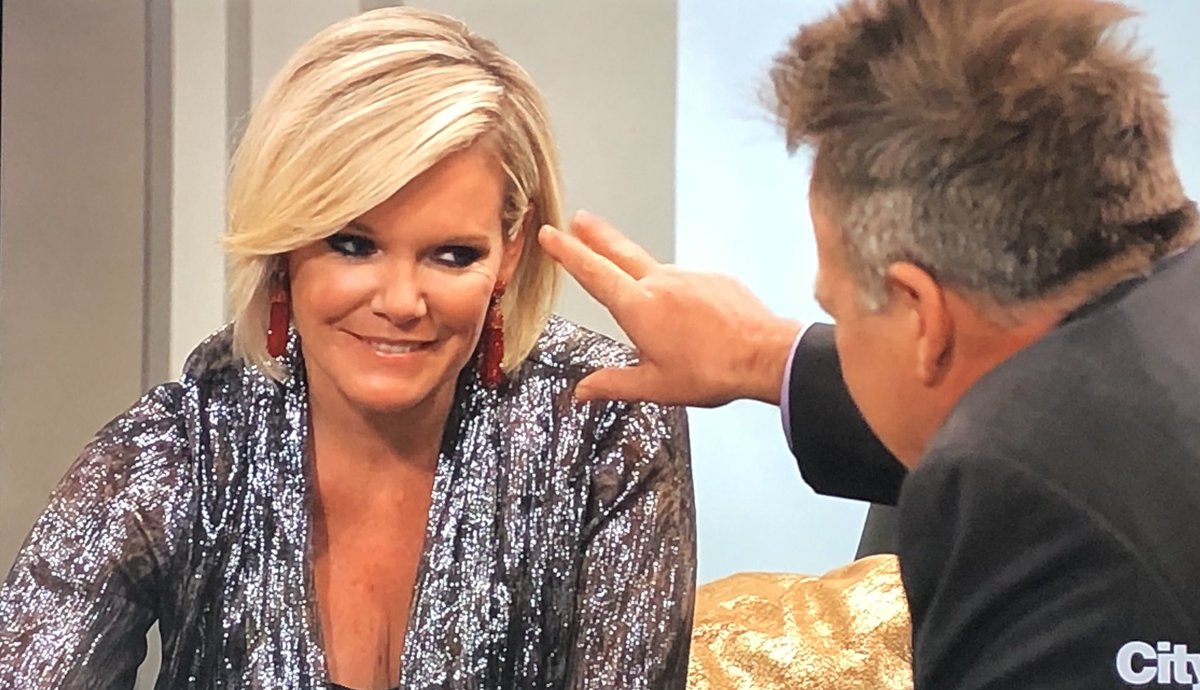 Oh, just ask Scotty about THAT...
AVA'S PLAN: On first blush this looked like a stupid plan. On Second look--I got giddy. Why? Potential that Kevin would just get one taste of Ava and instantly turn into Ryan! LOL. Sorry, but I did have fun thinking about Ava just man-eating ol' Kevin !!! Anyway, we also got some fun Felicia and Mac scenes as well. Ava, Kevin, Laura, Mac and Flea in the Rib together? Priceless!!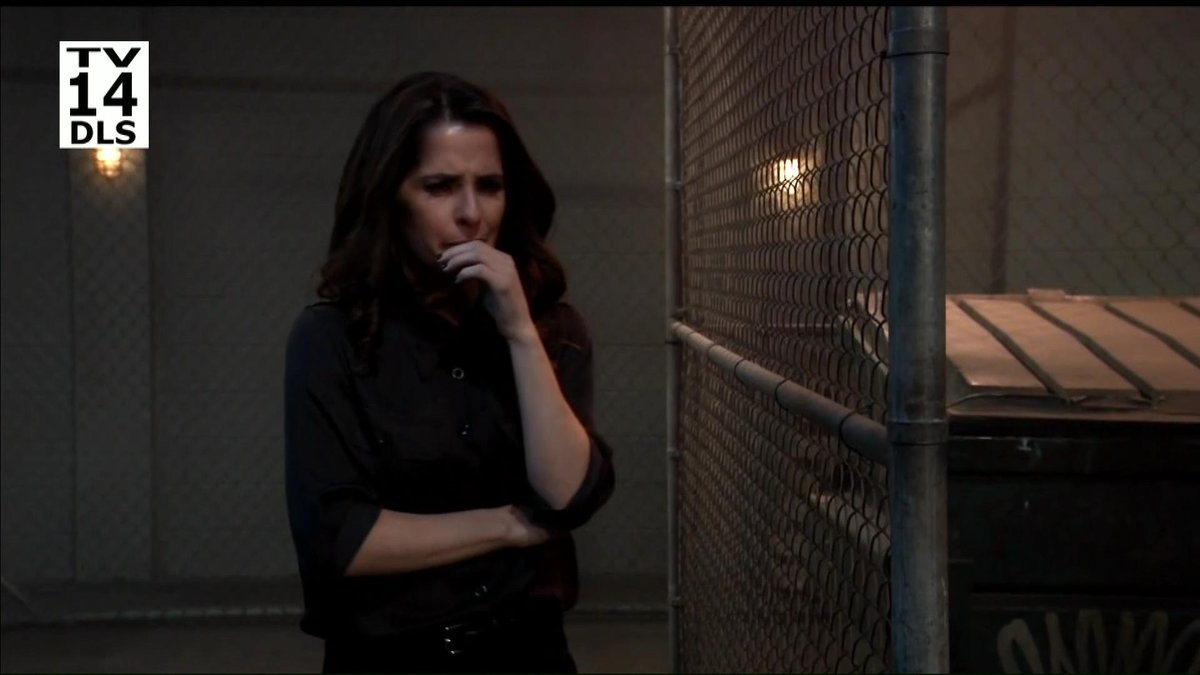 SAM'S TOP: Shiloh wanted Sam to "go the distance" and disrobe in front of him but Valerie stopped that mess by barging in and looking for Krissy. Sam was a mess, which pissed me off. If you're a CON you're a CON. Just do it up. I don't like her crying and shaking. Then again, KeMo is obv miserable so..whatever.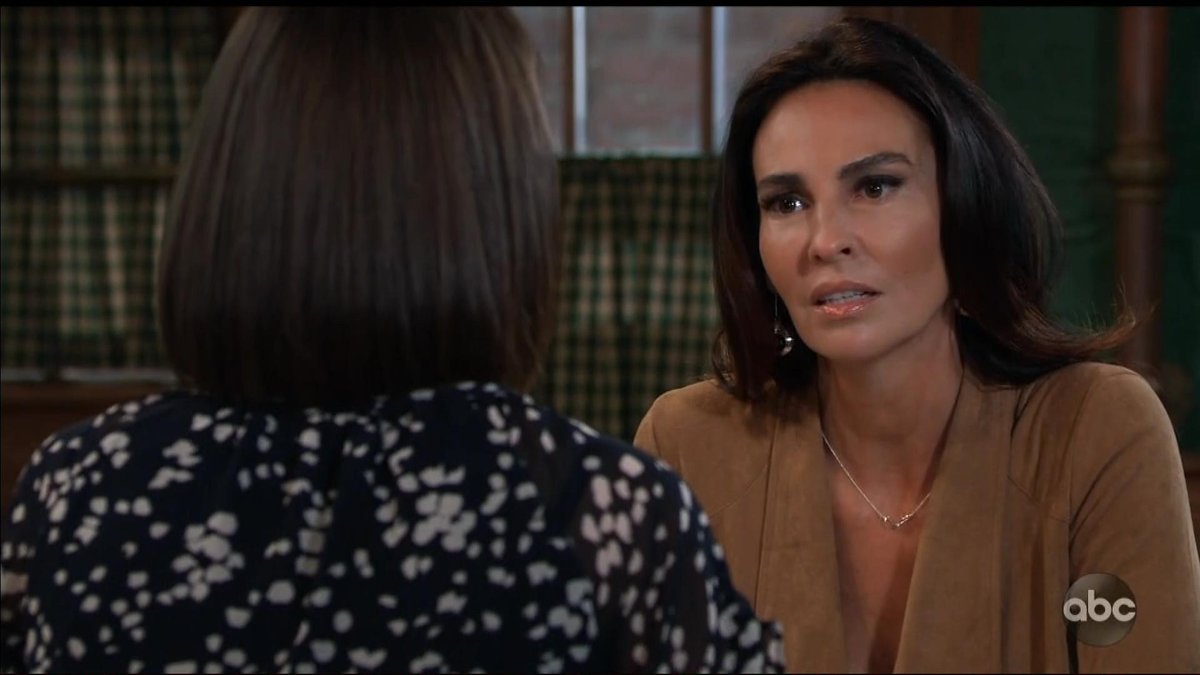 WILLOW AND MAMA: Yes, Harmony is Willow's mama. She didn't tell Shiloh about the baby when Willow left which is something. Powerful scenes with Willow yelling at her for basically selling her to Shank and the Cult.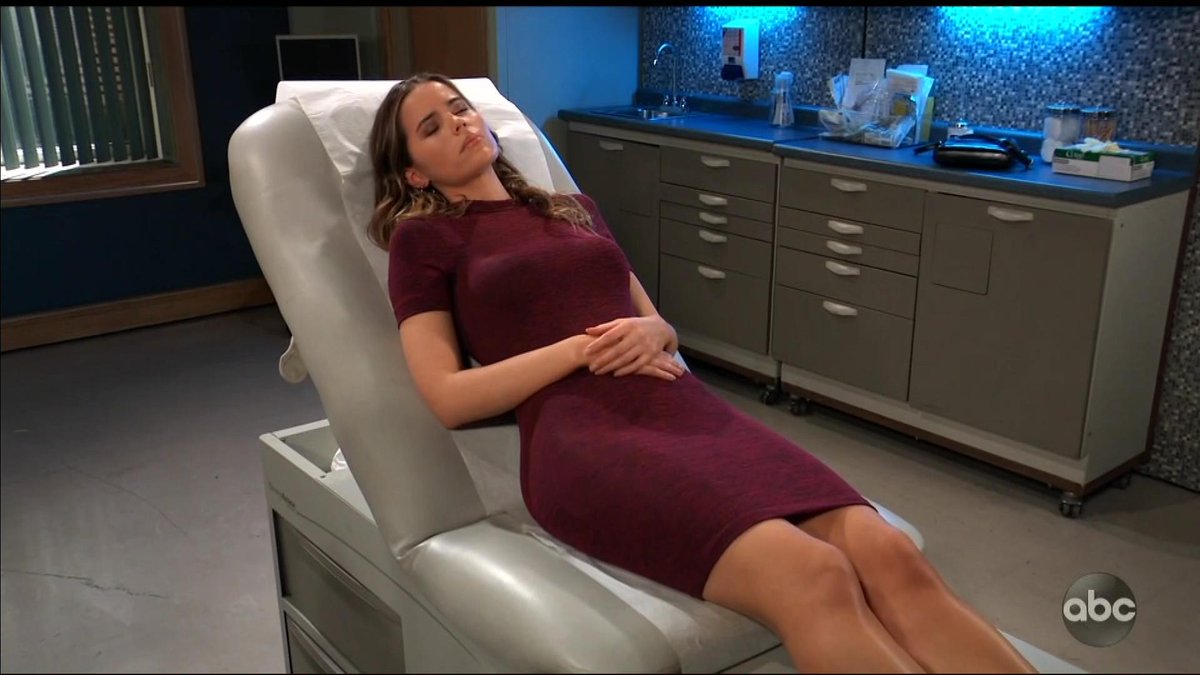 Sasha spilled the beans that she wants Nina to be her "real mama" and Michael heard it
Lulu's home
Olivia cooked much pasta for the gang at the Q house
Oscar asked Jason to be his executor of his will and made a video for Joss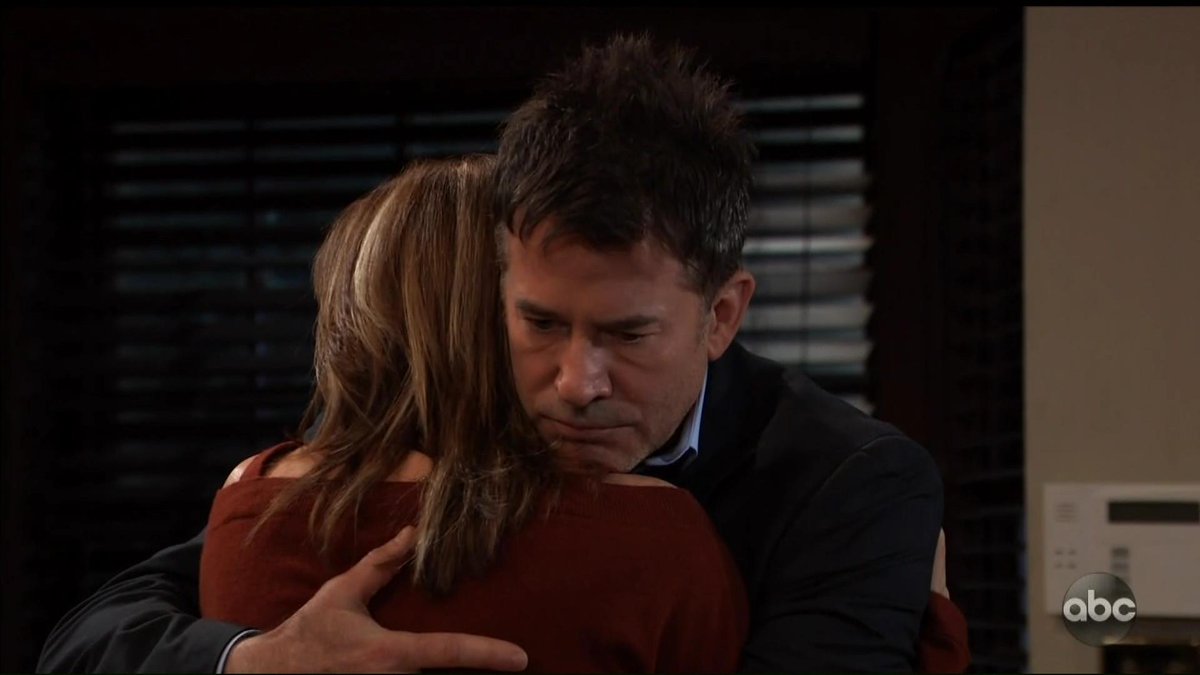 Krissy called Valerie and then saw this happen at the safe-house
Finn didn't propose, Robert has the ring LOL..
Oscar makes a death video for Josslyn.
Sam almost took her top off for SHank but was interrupted at the last minute.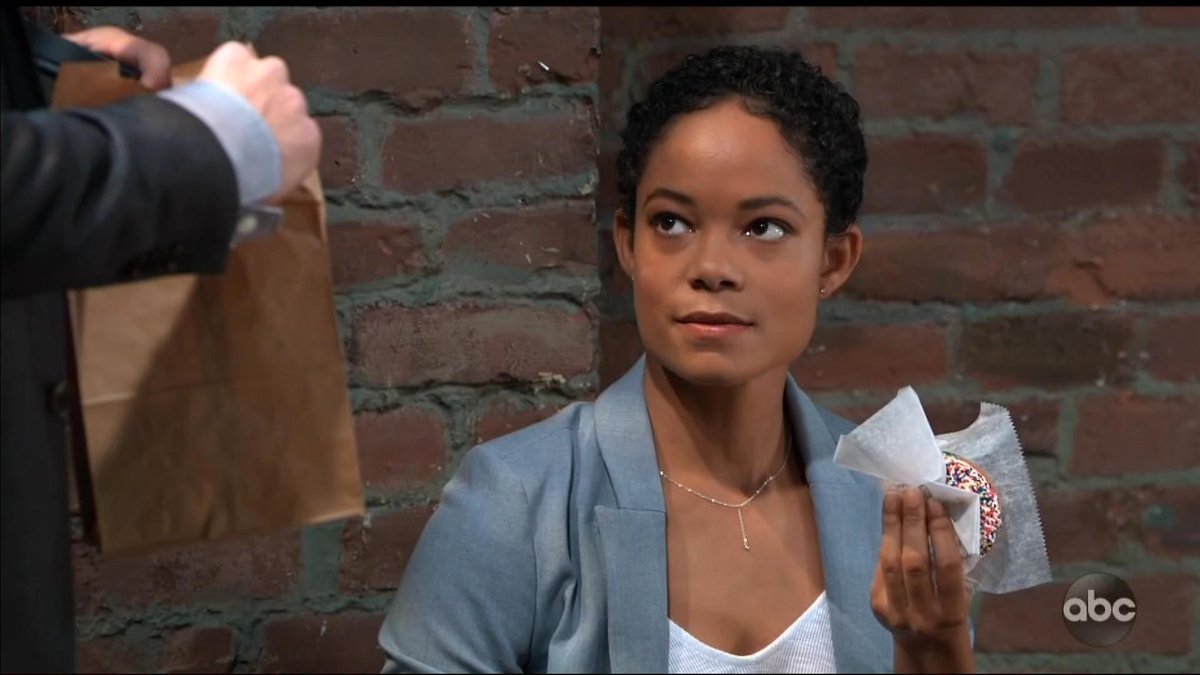 JURY IS OUT: NuVal showed up and I'm not sure yet. I love her for stopping the SHank-Sam 'reveal' but.. I need to see her with Krissy. She's very different from Brit.. so?? Hmm, it will be interesting.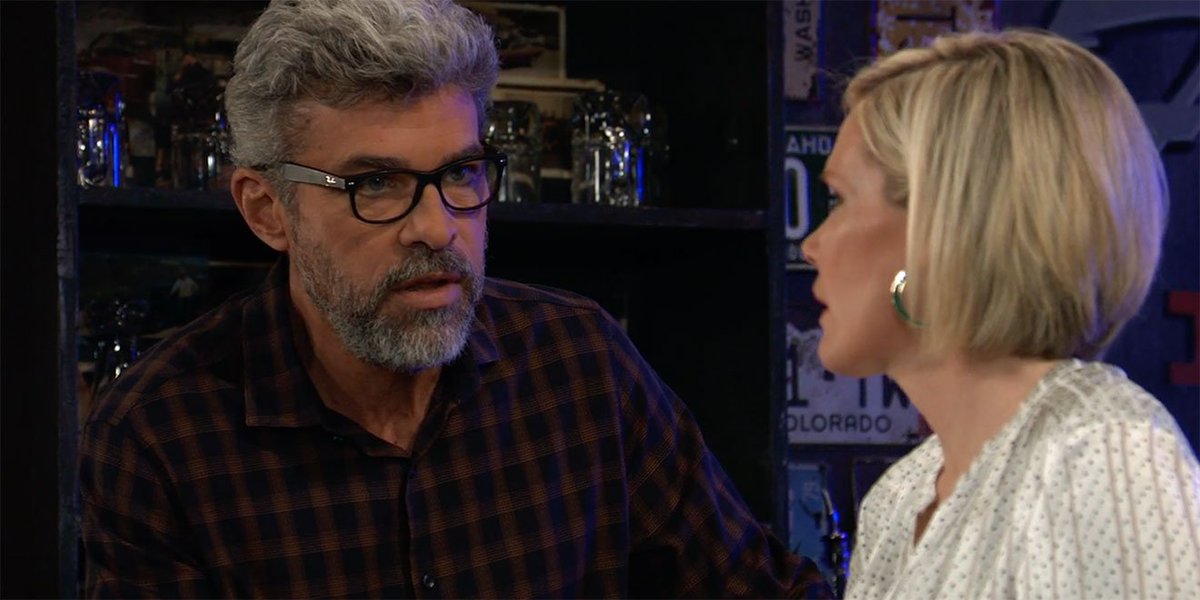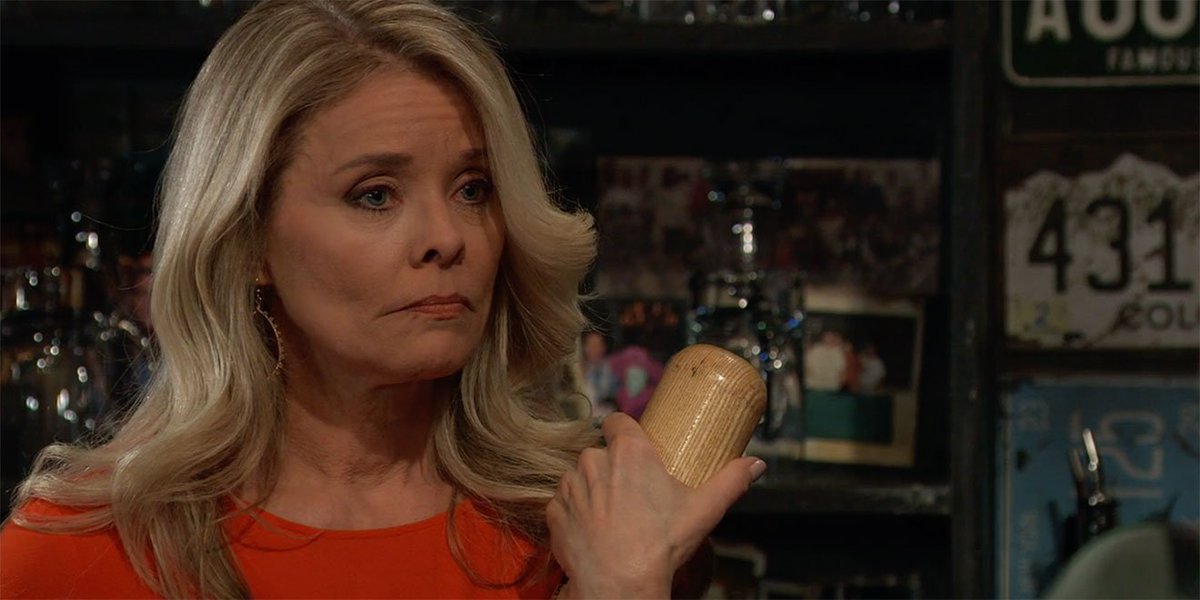 VET-A-PALOOZA: this week was totally vet-a-lisious! Mac and Felicia with Kevin and Laura-- Bobbie and Carly... Robert.. and although she's not a "Vet" it was also great to have Epiphany have a scene with Elizabeth that meant something. (Mac Daddy's beard was on point!!)
SCENE OF THE WEEK: Well, a hand, on ice...in a box? Can't top that!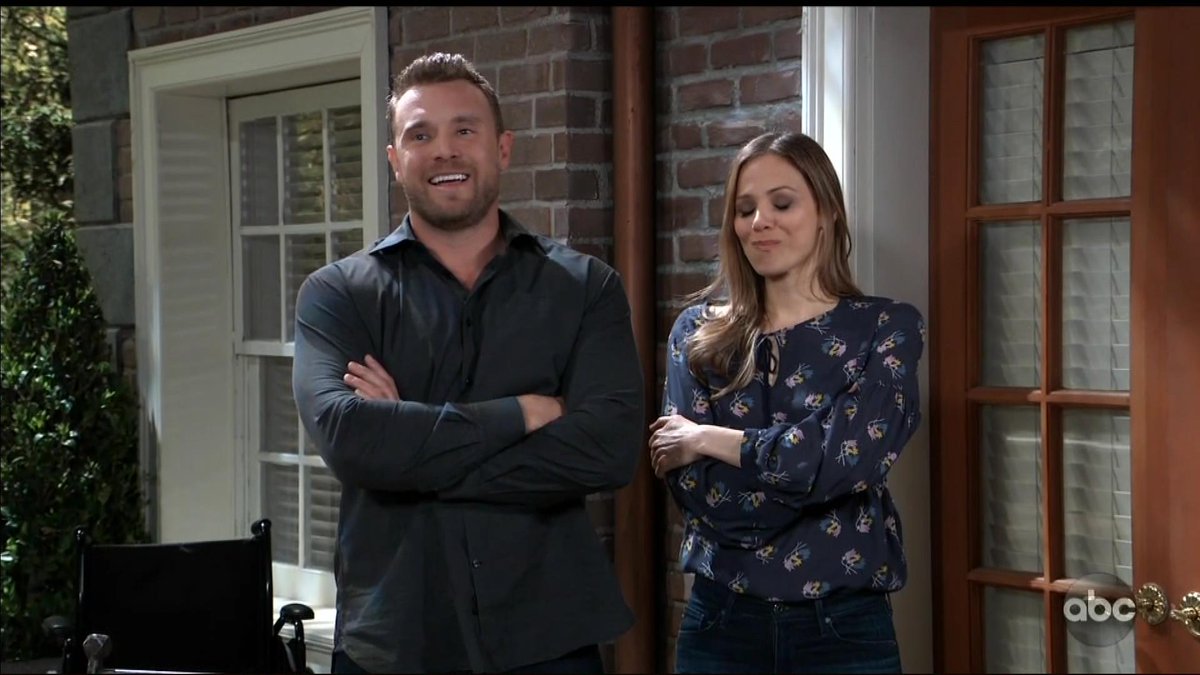 FACE OF THE WEEK

: Genuine smile from Drew. Loved the scenes this week and Jason being at the Qs with Oscar didn't even bug me. Seemed natural--even the motorcycle ride. (PS. Who doesn't let their kid ride a motorcycle on his damn death bed??!)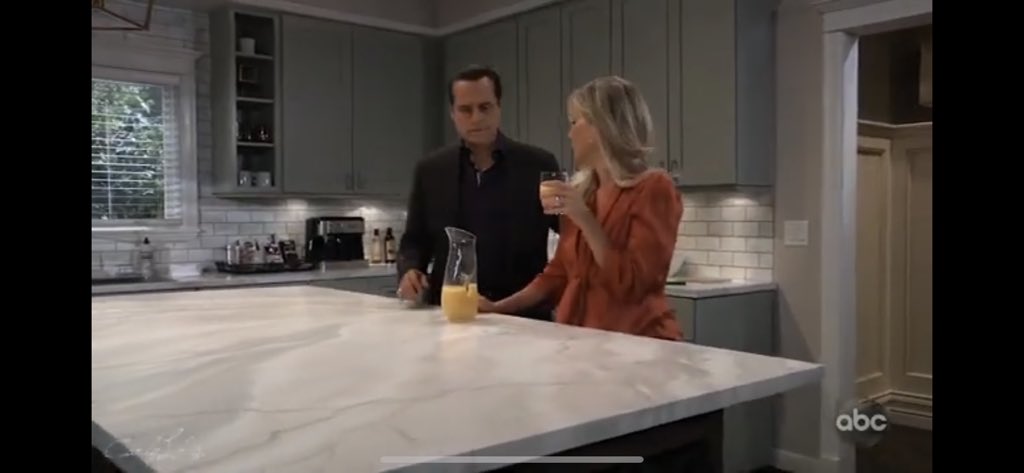 SET OF THE WEEK;
WE GOT A KITCHEN PEOPLE! Not just one of those side things that Lulu and Liz have but a REAL KITCHEN!! WHOOT!! This makes Wubsy SO damn happy. Now, I would have put some cooler things in it like a giant expresso machine and pasta jars but hey, I am NOT complaining.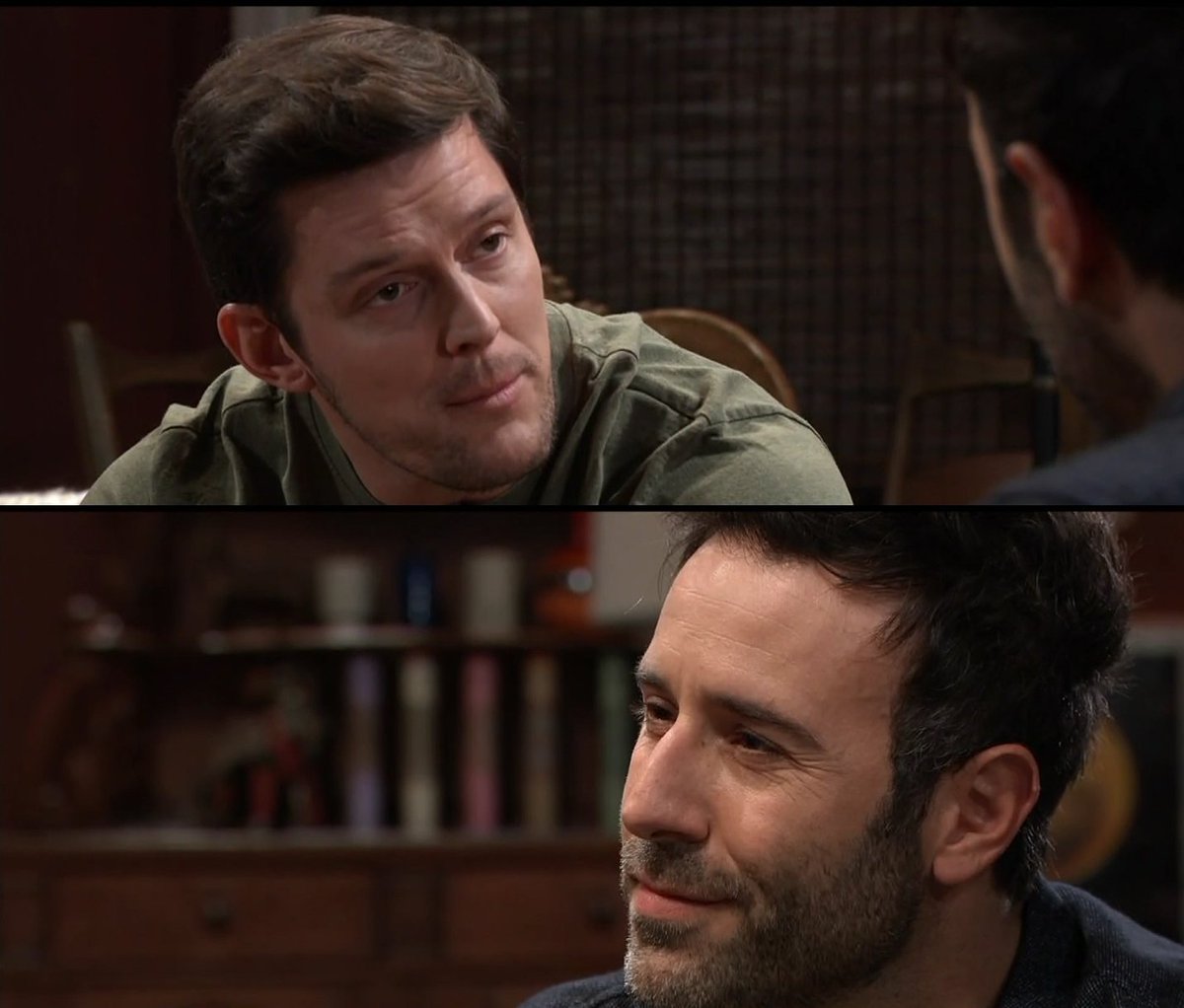 SURPRISE OF THE WEEK:

I'm used to seeing Milo for the Nurses' Ball but I think he missed it last year. Him popping up during this preview scene was a ?? HUH? But hey, could be a great Ruse.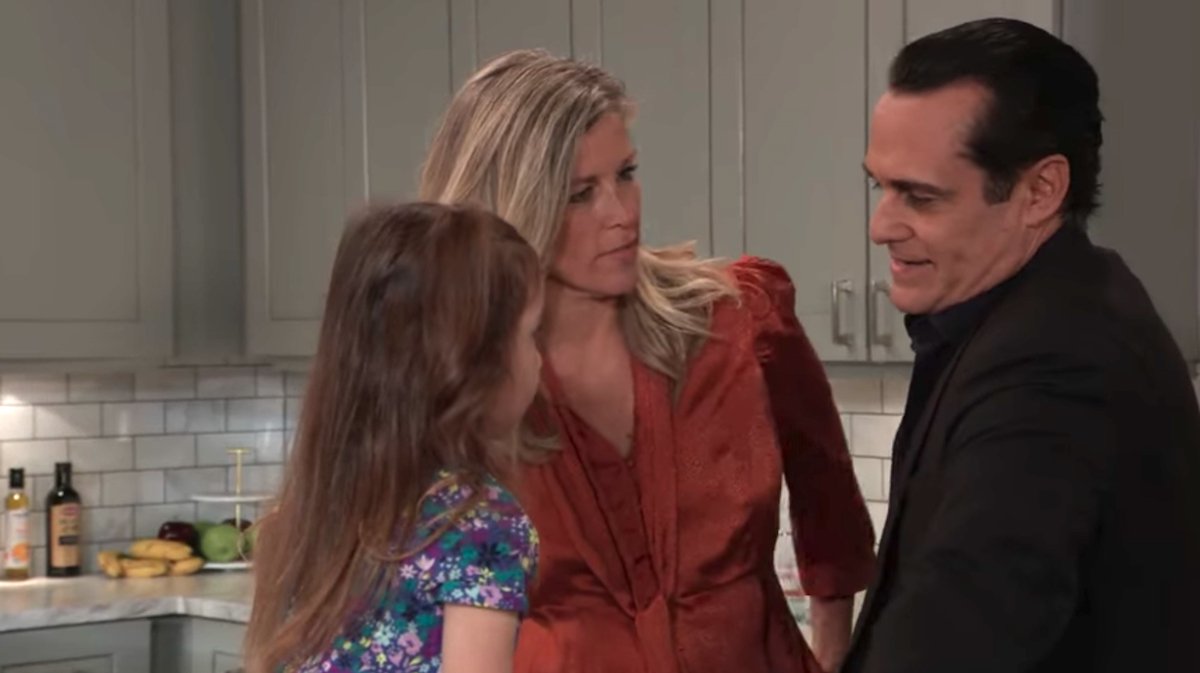 CUTEST OF THE WEEK:

That's Avery who's really just talking away now, asking about the baby! Where is it??!!

IN CONCLUSION: This week killed it in so many ways. I loved the vets, the banter and the family time. Things that could be fixed: Peter--I know, you tried but he's just NOT DOING IT. So, either have him turn full on Faison evil or kill him off. Sasha? I really wish the actress had been cast as Willow but alas, she's not. I'm done with the Sasha game and let's face it, although Michael needs a partner, he's dull with anyone so--bye. Sam can STOP WITH THE Shiloh Cult Club at any second. And I'm saying it: GIVE KEMO some damn time off. She's obv miserable so let her e miserable somewhere else for awhile.
That's it!! My lounge chair take on the entire thing !!
TWITTER FUN: Shout out to Maura West's Birthday!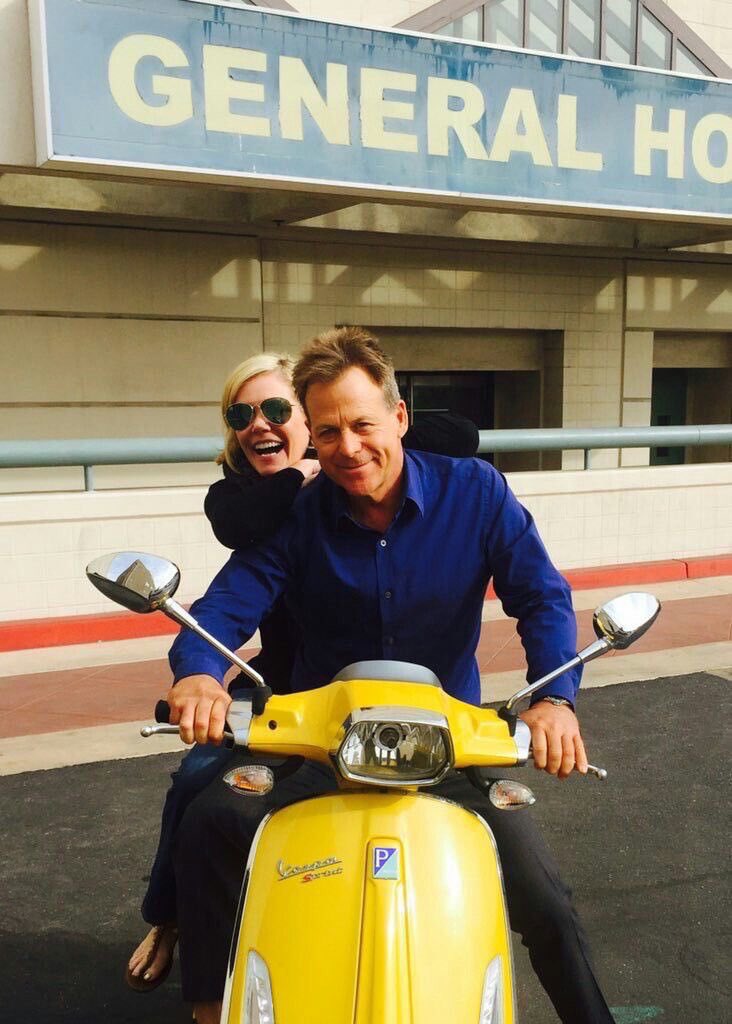 Kin tweeted this ..isn't it just the best!!!? VESPA LOVE
From NLG: Maura and she at last year's Emmy Lunch