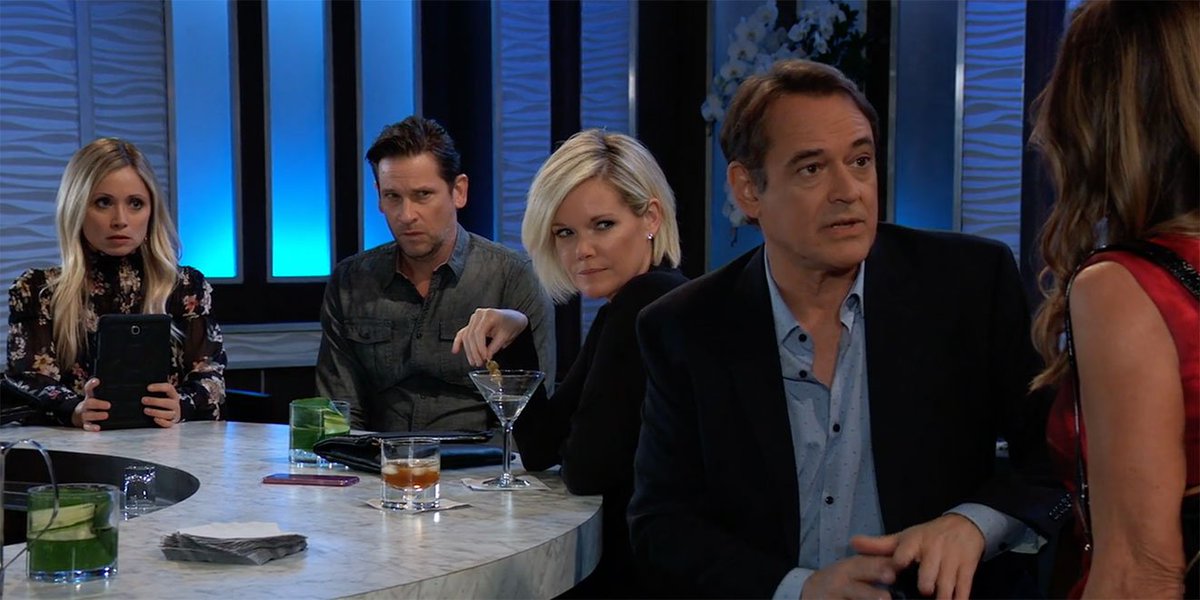 Franco: What The HELL am I watching?? LOL
OMG SO..get this, they BURIED RYAN'S HAND and Ava, Kevin, Laura, Lulu and Flea/Mac are there. Lulu's going to post the Kevin/ Ava thing on the net so it goes live for Ryan to see. Kevin is going to try to declare Ryan dead so he'll think he's in the clear and come out of the woodwork. Mac is still not happy with the situation.
Franco wanders into the ceremony. He's like You are all doing this? Stupid. LOL Lulu films it on her iPad while Kevin gives the eulogy. Franco says (to the mound) I hope you rot in hell. Ava puts her head on Kevin's shoulder For Ryan to "see".
Laura throws down flowers and said Lulu was too strong for him. Felicia taunts him too.
Later they go to the Metro. Franco and Lucy are gobsmacked that Ava is with Kevin. Lucy's yelling. Lulu is filming it all. The memorial already got 'picked up" by other websites. WOW, Lucy really went at Kevin.

Curtis is in Canada talking to a junkie to see if he can find out if Ryan was looking for Drugs. He gives a junkie money and the guy says that someone gave him a list of things to steal. It was a WOMAN!! WOW, twisty!!
Lucy wants Jordan and Curtis to do a magic act for the ball. Franco comes up and asks her if he can do something and she's like "Um, you're a murderer"...Jordan says he helped capture Ryan so give him a chance. Lucy walks away lol.
SONNY IS COOKING In the great KITCHEN!! JaSam are in there too, talking about SHank. Sam leaves. Dr. Neil comes in and says that Krissy wants another meeting because she saw how upset Alexis got. He thinks she sees that people love her. Sonny wants to know if she told him what the secret was-that she told SHank. Neil says no but she did call someone. They figure out it's Valerie and they aren't happy because she's a cop.
MILO IS AT THE CULT CLUB HOUSE! He says he saw SHank talk at the Square. HE wants to help the homeless and his GF broke up with him and he's needs help. He also says he has no job but has money from when his parents were killed and has money from from the settlement from the car company.
Sam comes over, acts like she doesn't know Milo (of course). Oh, he calls himself "Mark" . While Milo distracts Shank, Sam goes into the office and finds her folder. Why did't she find Kristina's folder and find out the secret? DERP? Why look at your own folder?
Curtis and Val come up to DA and Jordan to tell them they need to open up an investigation into Krissy's disappearance. They tell Margot she went missing from DOD. Margot freaks and says NO..it's probably a joke or a hoax. Curtis wants to know if she's protecting Sonny or Shiloh.
Everyone leaves. Curtis and Val are going to try to find Krissy without permission.
Jordan walks down the hallway. Passes out.