Mike and Yvonne..ON THE RUN!! Marcus calls the cops. Daisy says she saw them get on the bus. THE BUS!! Macus wants to press kidnapping charges. Sonny calls Jason to find Mike before the cops do.
Lulu trying to get info out of Chase Ford with Olivia's Chicken Parm . He realizes what she's doing and tells her to bug off. They eat the pasta together. Later, she takes photos of the files with her phone.
Liz talking to Franco about what Charlotte said. She's sad because kids think he's weird. She said he was ok when he was younger. He loved to play house and not do outside stuff-- now in 3rd grade everyone is bullying him.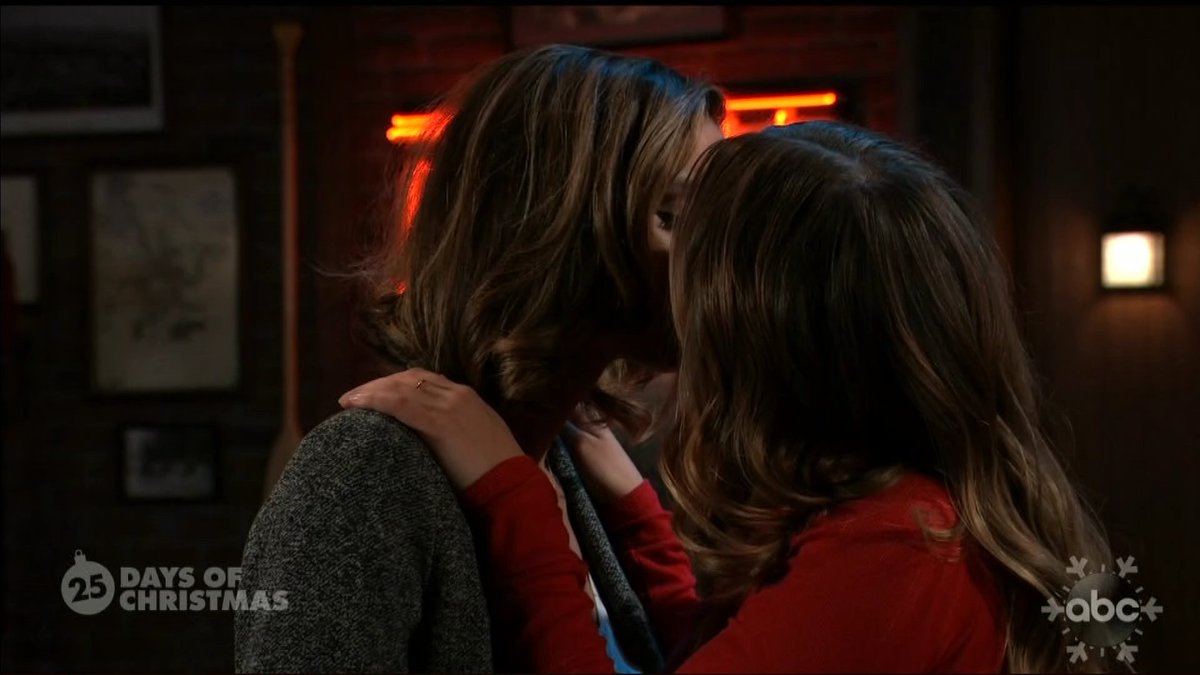 Valerie and Krissy. Valerie is telling Krissy that she doesn't like self-help books. Val wants to see MORE of her!! WHOOT I think Valerie is going to save our GIRL FROM THE CULT! They talk and Valerie said she hardly went out as a kid because she was taking care of her mom-- and she only had one good friend, a girl and "it got weird"-- (YESSSS!!) and they are going out tonight. Krissy thinks as friends but Val looks a bit smitten. (I HOPE) Krissy lays hands on her, and gives her a "meditation"
OMG!!!! THEY KISSED!!!!!!! VISSY is REAL PEOPLE!! Valerie gets all freaked out and she ran.. Kristina tells her "Sexuality is a spectrum"!! Yep it is.
Daisy then talks to Kristina about it and Krissy says she identifies as Bi!! About time we had a Bisexual around.
THEN --OMG She busts Cam and the Dealer kid!! WHOOOT!! And LULU sees him!! ahahahaa!! She calls Liz. BLOOP! Liz goes to the PCPD.
JaSam were on--boring. And Sam got a text from "linda' about her past. Yawn.
GOOD SHOW OVERALL THO!