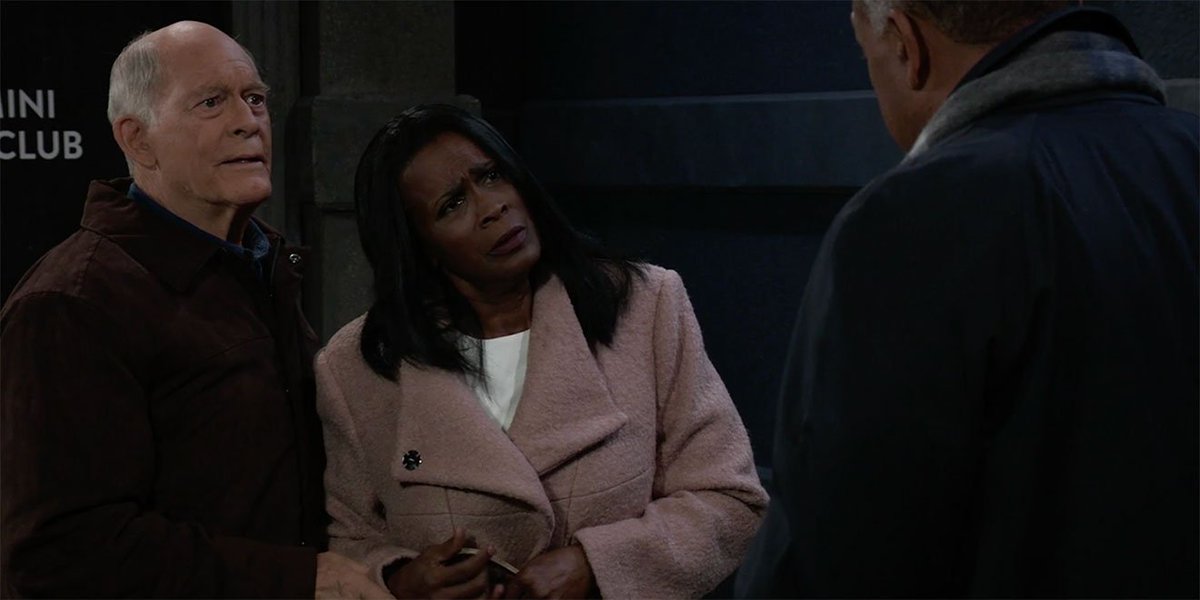 Apparently, Sonny calls DA lady "Margo" now..he was all chummy when she called and said she found Mike at the Jazz Club.
Carly's not happy Margo found him :eyeroll: She and Jason go home so she can bitch about Sonny. "If he messes with her (Margogo) that's it, I'M DONE. God, all he did was take a phone call!! She basically is talking like Sonny's already having an affair with her?? She's crying, saying "He always does this"...Jason says "I'm here for you". That was one weird scene. REALLY weird. Unless Jarly got naked, it was such overkill.
Over at the Jazz Club, Margo is all "Mike Whisperer" -and gets him to calm down by asking his fave Jazz Pianists of all time. Then Margo and Sonny banter on jazz and get all cute. Marcus still wants Mike arrested. WHY don't they just ALL GO into the Jazz Club? Anyway, Yvonne finally recognizes Marcus so it's all ok. Sonny takes Mike home.
Cam explains to mom, Franco and Alexis why he was buying pot. Who remembers Alexis toked up with Spinell when she had lung cancer? I sure do. Liz tells Cam not only was it stupid to try to buy the weed but it could have killed Oscar if it was introduced into his treatment plan and it interfered with other stuff. He can go home but has to face a judge later.
Valentin and Nina...holy crap WE HAVE DONE THIS SO MANY TIMES! Really...and now he know he's messed up yet again, ergo it's gonna blow the hell up. The end scene with them kissing was good only because Michelle and JPS sell it. They never phone in anything.
Kristina goes all nuts about Valerie kiss and yaps to Sam. Sam tries to tell Krissy why she's not sleeping with Jason. It's stupid "she has to know herself first". Eyeroll. Whatever. Alexis comes in later and talks to Kristina about Cam and Joss being in Charlie's talking about the pot. And Alexis wonders if Krissy told them that she did pot when she was sick!! YES! HISTORY! But... Kristina gets really mad that Alexis would think that.
END: Nina and Valentin Sex... Krissy calls Daisy to stay at the cult place....Sonny talks to Margot, thanks her and promises her tickets to the next time that Jazz trio is in town (wink)-- and Sam's "Linda Black" texter says they'd "like to help her".

VERY Average "C" day. eesh.