Laura and Kevin. Laura goes in to get a reference for a pedicatric psychiartrist for Charlotte. Ryan's like: UM, there's a directory in the hall!! Laura is all What the hell? Then she says to tell Ava she's sorry Kiki is dead. Ryan says "I always knew you were the heart of this town" (On twitter when Genie left people tweeted GF is the heart of GH ...all the time!) . Then he gives her divorce papers lol! She says "I don't need a psychiatrist ...YOU DO"!
OMG..Ryan YELLS AT HER!! "Don't ever say that to me or it's the last thing you'll ever say"!! AND really convincing because it gave me goosebumps.
Sam and Alexis. Sam says Spinelli found stuff in Griffin's cloud on the phone she can use.
Sam and Curtis. Sam wants to hire him?? Huh?? Oh, she got Leland's obit. She talks about her past and her marrying old men to get their money. BUT only people that 'deserved' it. She wants Curtis to find out who sent her his obit.
Michael and Willow. They talk about seeds...Lila...grief therapy...they talk about life... and also Kiki's death too. Michael finds out she's going out with Chase. He's not happy.
Griffin is at the PCPD being interviewed again by Chase Ford and Jordan. Alexis comes in and wants to see Griffin's phone. He took a selfie during the time when Kiki was still alive and his sign in time at GH gives him an alibi.
Alexis gets him off his charges.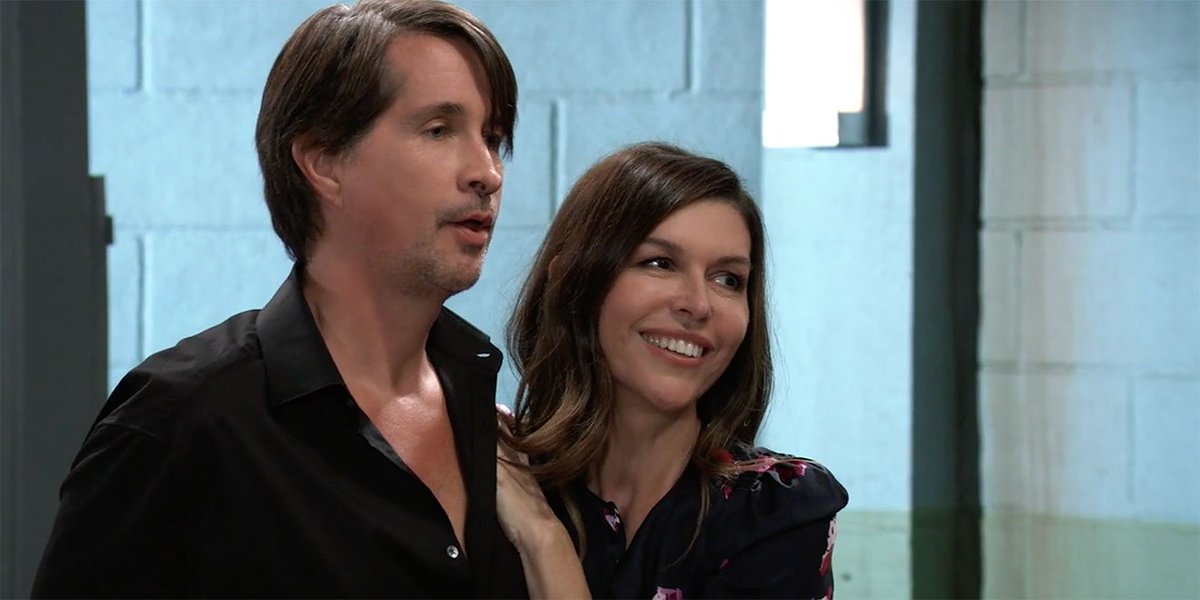 Dr. O in Cuba...they find her at dance class. Finn CAN NOT DANCE!! Anyway, to convince O that Britt is sick, they bring a blood sample to her to look at. Which, you can't really do to Cuba but...whatever. She has the POX... so she has to go back to USA to save Britta. UGH I hope she doesn't fall for it.
END: Laura hires Alexis as her divorce attorney. Ryan is happy to find out that the PCPD know that there's one killer attached to the murders.