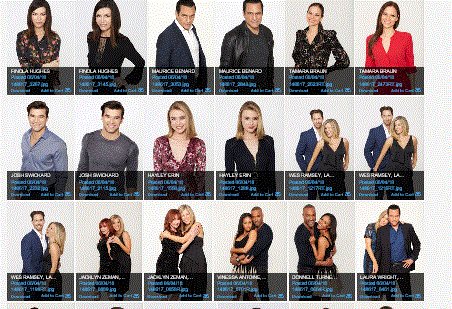 NEW Promo pics for GH... interesting that Laura and Wes have photos together... hmmm?
I'm so happy Felix is Mike's caregiver. I like him with Stella too--- He thinks she likes him! Jordan and Curtis walk in, killing that buzz.
Sam wants to give Aurora away to Peter. Alexis thinks Jason might want Sam to get some money for it. Alexis also tells Sam she wants to find out more about her father Mekkos Cassadine and Valentin is going to help her? Huh? Okay then!
Kim found a DNR on Drew's desk. I guess because of his mind experiments with Maddox that are coming?
Sonny, Jason and Diane talking about Carly. They are going to try to get her into Shadybrook intead of Pentonville. Jason says Spin can't find anything on Nelle. They go over the stuff Nelle's been doing to Carly....Jason realizes that Nelle has been torturing her since the phone calls.
Lulu and Dante are fighting. Still.