Spin has Georgie at the Q's and tells Michael he can hack into Nello's computer. Joss comes in-- and is she living there too? Which I could deal with.
Peter is still in the cabin. He's trying to cut his ties off with a broken piece of glass. He's bleeding and Obrect catches him and SMASHES HIS WHOLE HAND WITH A BASEBALL BAT!! Oooooo. YEP!!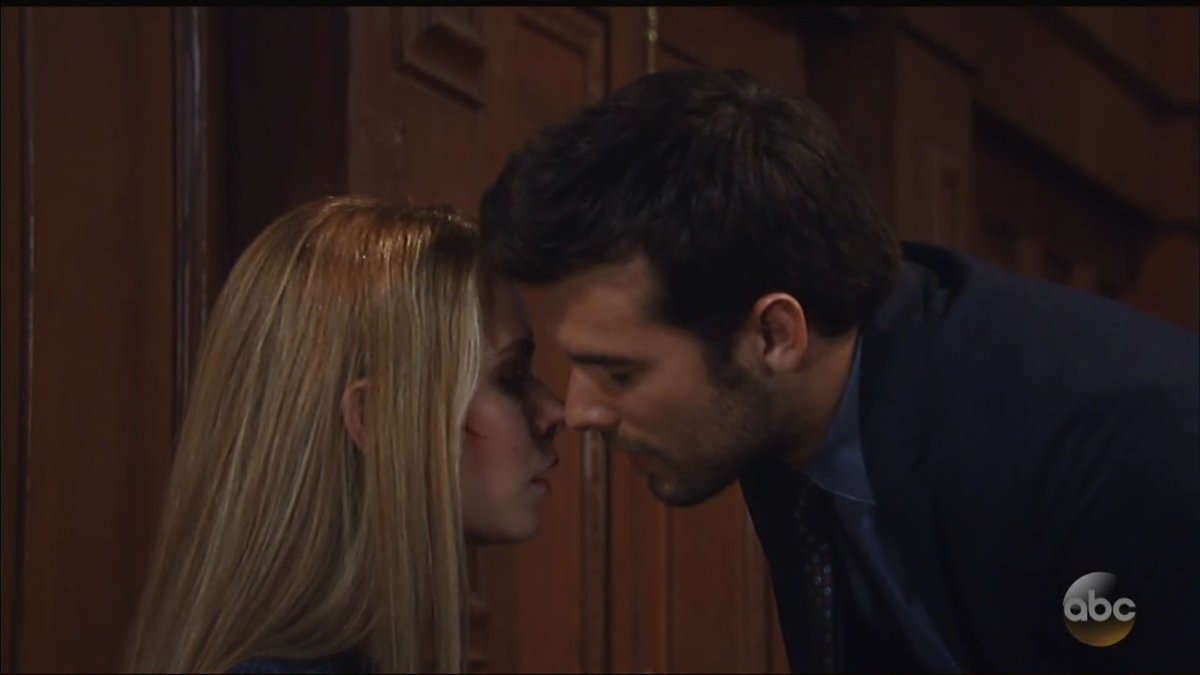 Nelle and Chase Ford: He said she left and didn't call back--'after what she did". He mentions watching her fiance drown. He was the police that was working the case. He fell in love with her--and got reprimanded for inappropriate behavior. He leans in to kiss her and ...doesn't ! Oh wow...chem...heat and lust-hate. I'm here for this. He thinks she manipulated him so she could get off the charges but he fell hard for her. It's so hard to tell if Nelle really loved him--the way Chloe is playing it, not sure SO THAT'S PERFECT!!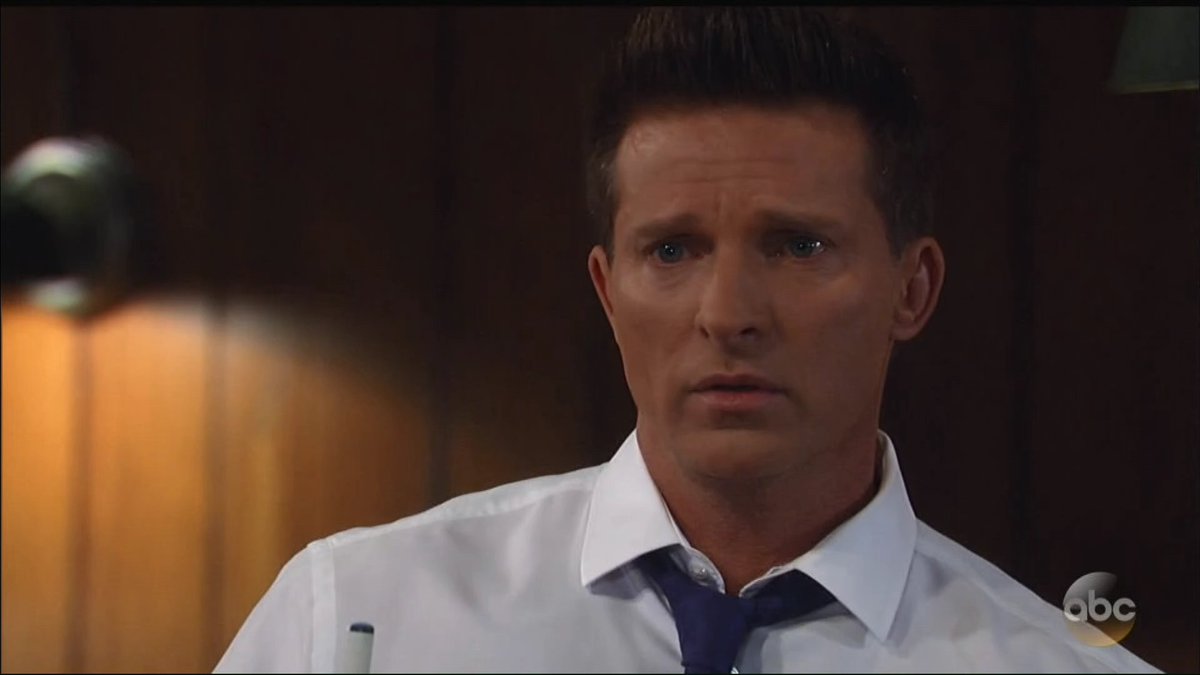 Floating Jake's: Sam and St. Jaysus play pool. Damn, Burton gave her a look...hot. Vulnerable yet.. hot. That's it up there. Better on TV because of the blue eyes matching his tie. He tells her about Carly shooting Tony Jones.
Kim and Drew and Oscar. Oscar is going with Drew to the Q's because Drew was going to watch him. When they get there, Oscar sees Josslyn. They hug.
Maxie and Spin talking about Nathan's death-- and she sees Georgie. Georgie was adorable.
END: Chase is looking at an old photo of he and Nelle!! He's obsessed! WHEE!!