THE NEWS
Theresa Castillo (Sabrina) is pregnant in real life according to SOD. Will there be a new Quartermaine coming?
Genie will be back in the fall...not sure for how long
Finola Hughes comes back for Sept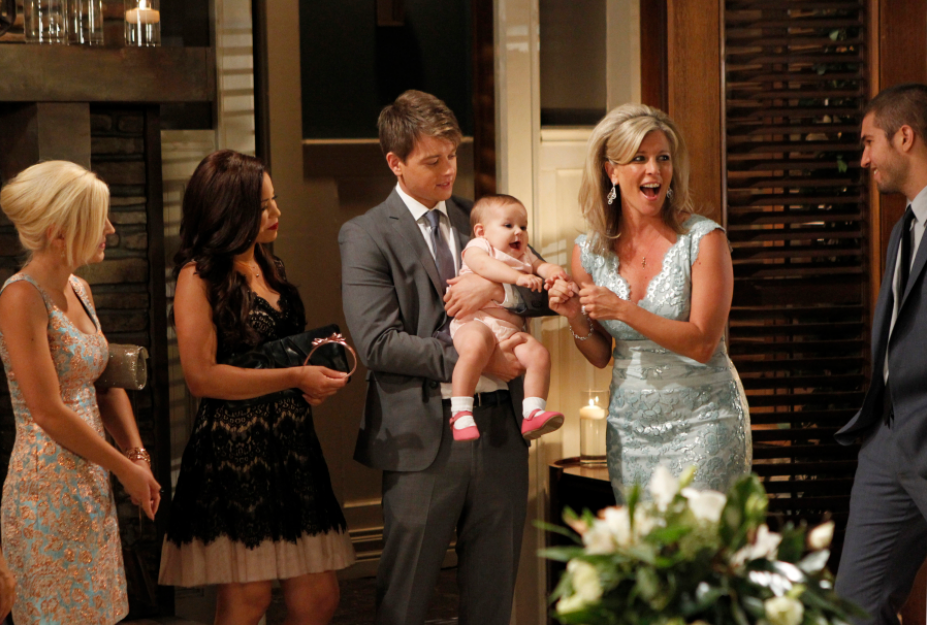 Another Wedding.....another bullet.
UPDATED: August 27th

**Spoilers are tight-- new scripts under new writers start Sept 21st so all long-range specs may be changed. There have been rumors of new castings. Vincent Irizarry is one.

**A mobular retaliation leaves Sonny in the hospital
**Wedding Interruptus--but vows will be said (probably at GH)
**Kristina is by Daddy's bedside
**Kiki reels at Morgan's deception
**Michael tries to comfort his brother
**Do bodies ever stay buried?
**Dr. O tries to win back Franco's friendship
**Sabrina and Michael make a move-in
**Ric scrambles to try to save his financial future
**Jordan is determined now more than ever to get TJ out of Sonny's
**Anna's back and Sloan magically appears (Nu-Old-Face)
**Lulu and Dillon start to blur movie and reality
**Hayden and Nikolas can't keep their hormones bottled for long!

**Anna's in deep danger and she doesn't even realize it
**Sloane is killed
Morgan's hospitalized
As people gather, danger lurks

Anna's back in Port Charles ...has she shed her Carlos' ghosting?
Can Morgan be suffering from bipolar disorder like his father?
Morgan's behavior becomes more erratic
Brad runs into his adoptive mother
RUMOR Has it Patrick proposes to Sam
Lulu and Dillon continue to be pulled into one another's orbit
Baby Avery may be in danger ...again


Kiki gets a clue that Morgan has been fooling around

Michael plans on getting ELQ back